Fantasy Friday - Living Room Edition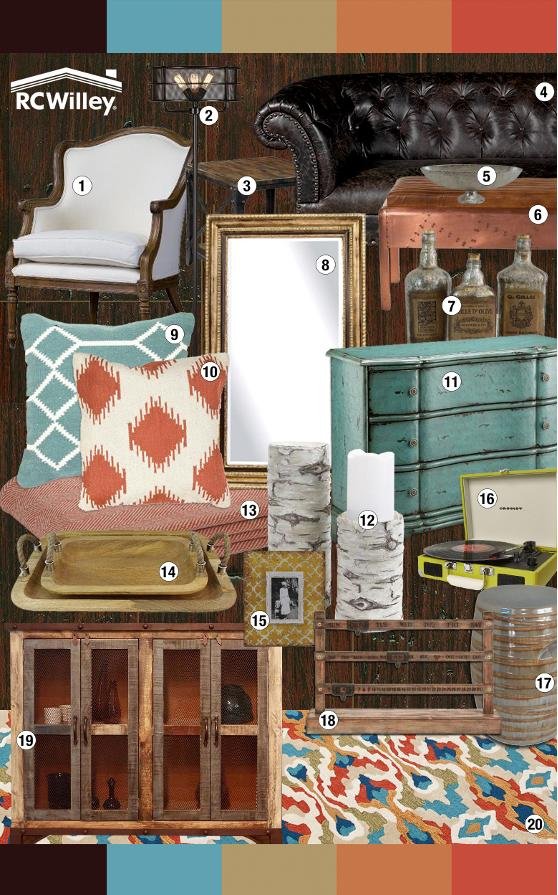 It's Friday and today I decided to build a fantasy living room based on the above 5 colors. It started with a rug which led to a color scheme which led to side chairs and end tables and new flooring and accessories and it's all available here at RC Willey! I'm not sure what to call this style. It has a little bit of the southwest and a bit of vintage and I think it mixes well between the masculine and feminine. Let me know what you think! You might think it's hideous or maybe you can think of a few items that would really seal it for you, or if you fancy yourself a designer, put together your own setup from our catalog and I will try and feature it on the Room to Talk blog! I hope all of you have a fantastic weekend!
1. Charlemagne White Accent Chair
2. Ovation Industrial Bronze Floor Lamp
3. Pinebrook Magnussen End Table
4. Vintage 91" Chocolate Leather Sofa
8. Champagne Gold & Black Leaner Mirror
10. Cadiz Red & White 18" Pillow
11. Crackle Turquoise Blue 3-Drawer Chest
13. Sand & Cinnamon Herringbone Throw
15. Vintage Yellow Picture Frame
16. Crosley Cruiser Portable Turntable
17. Ceramic Stool
18. Manual Notch Desk Calendar
19. Antique Metal Door Console
20. Brio Area Rug
Flooring: Mannington Black Isle Hickory
Know Your Planting Zone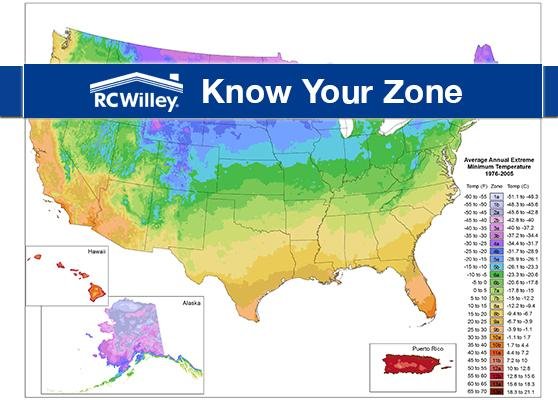 Most of us want a beautiful yard or at the very least not to be labeled "that" house on the block. My wife and I are afraid we might be in the running to be "that" house, so this year we are doing our homework. The first step we took is Knowing Our Zone! What's a zone you might ask?
The United States Department of Agriculture has a plant hardiness zone map where you can enter your zip code and see which plants are most likely to thrive in your specific location. This is very important for grass seeds, herbs, vegetables, and trees. A friend of ours spent hundreds of dollars a year trying to keep Aspen trees alive in his yard and one reason the trees had so much trouble is they were out of their zone. It's hard enough to keep plants and grass watered and alive, so the last thing you want to do is fight an uphill battle.
Let's take a moment to check your zone. My zone came up as 7a : 0-5 (F). Now that I know my zone I can take this information to my local nursery or start dreaming online at a site like burpee.com. Your local nursery will have first hand knowledge of what will actually work in your area but if you live too far from one, a website like Burpee can help you narrow down your options by sunshine, uses, color, spread and resistance.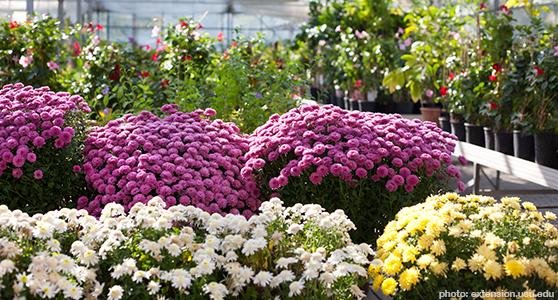 If you have never tried growing vegetables or flowers give it a try this year! Every evening in the summer we try and cook something from our garden, and trust me, if I can do it so can you.
There are many other contributing factors to whether or not plants are going to thrive such as wind, soil type, moisture, humidity, pollution, light, and even placement, so once you know your zone you can move down the list in troubleshooting and hopefully have a great lawn or harvest this year.
Again, I am a novice with a very light green thumb so if you really know your stuff please leave a comment and help all of us out! You could be the person my neighbors send a thank you note to this year! And if you want to take your garden to the next level we have planters, raised beds, hoses, and a variety of greenhouses, many with free shipping.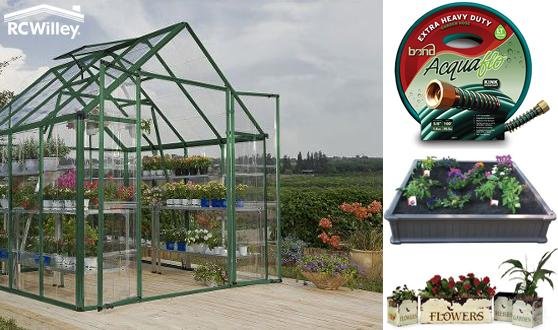 RC Willey Orem, Utah - Grand Opening Video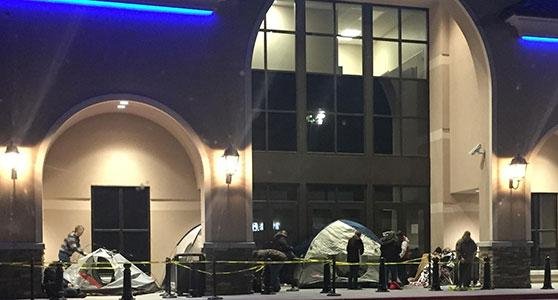 There are a few brave souls among us who are willing to forgo a warm and cozy bed and sleep outside in below freezing weather to get a good deal. Some of these fine folks show up on Black Friday and others show up on the rare occasion that we open a brand new RC Willey. These men and women were rewarded today to the tune of a combined $21,000 in RC Willey gift cards. I had the pleasure of speaking with them this morning at our brand new location in the University Mall in Orem, Utah, and I found out exactly what makes them tick. Watch the RC Willey Orem Grand Opening video right now and be glad you didn't battle with these saavy shopping warriors.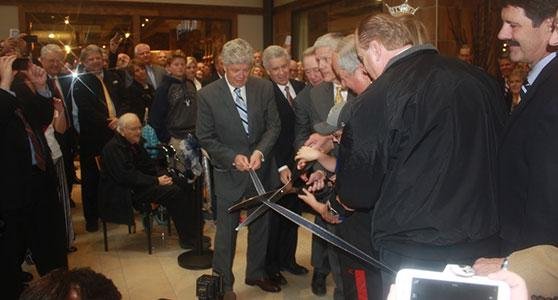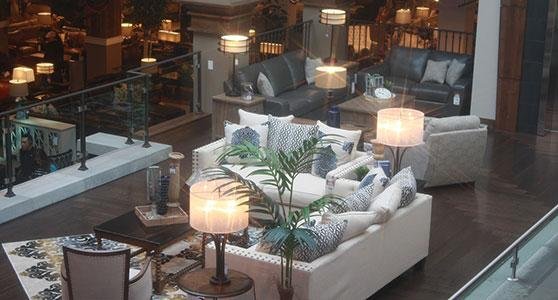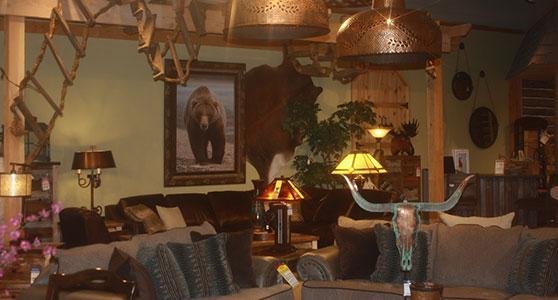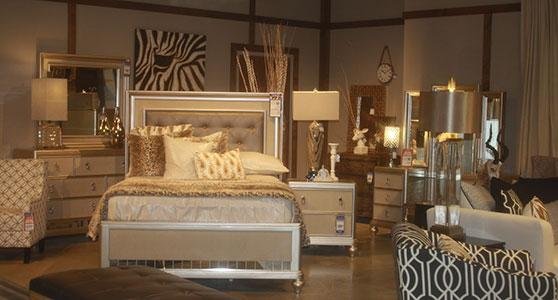 Grand Opening - The New RC Willey in Orem, Utah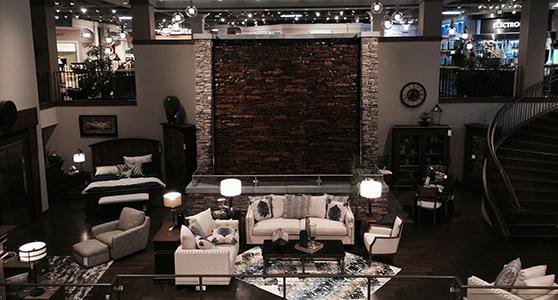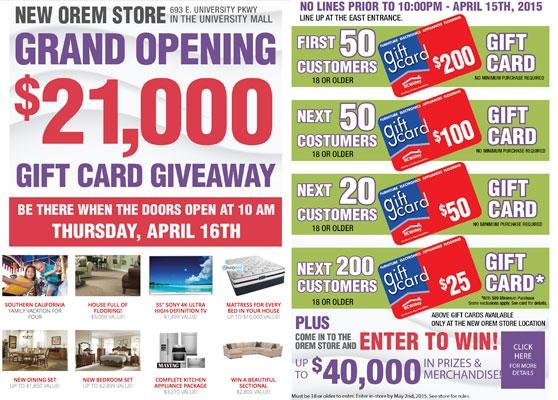 Tomorrow, April 16th, is the Grand Opening of the new RC Willey in Orem, Utah. We are very excited about this event and we want you to be there to celebrate with us, so to sweeten the pot we are giving away $21,000 in gift cards to the first 320 qualifying adults.
The first 50 qualifying customers (one gift card per family) will receive a $200 RC Willey Gift Card when the store opens at 10 AM tomorrow, April 16, 2015. The second 50 qualifying customers will receive a $100 RC Willey Gift Card. The next 20 qualifying customers will recieve a $50 RC Willey Gift Card and the final 200 qualifying customers will receive a $25 RC Willey Gift Card. There is no minimum purchase with these gift cards, winners must be 18 or older and only one winner per family.
So that's pretty exciting right? Well, it doesn't stop there. When you visit the new Orem, Utah, RC Willey, or any other RC Willey in Utah, Idaho, California, or Nevada, you can enter to win a number of awesome prizes such as: a Southern California vacation for 4, a house full of flooring ($5,000 value), a 55" SONY 4K ULTRA High-Definition TV ($1,499 value), mattresses for every bed in your house (up to $10,000 value), a new dining set (up to $1,850 value), a new bedroom set (up to $2,899 value), a complete kitchen appliance package ($3,270 value) and a beautiful sectional ($2,800 value.)
I've literally emailed all of my friends about this because a Grand Opening does not happen that often. On top of all of the above there is a sale tied into the Grand Opening where there are even more deals to be had. If you are a Utah resident you will want to click on this Orem RC Willey Grand Opening Sale flyer. If you are a resident of Idaho, Nevada or California you will want to click on this RC Willey Anniversary Sale flyer!
Thanks for helping us continue to grow and we look forward to serving you.
Modern Backyard Essentials
I'd like to take a quick moment to introduce myself. My name is Kerry and I will be joining Andrea here on the Room to Talk blog! I'm very excited and hope to bring a different perspective, one of many perspectives here at RC Willey. I've been spending a lot of time on my back patio with my family in the past few weeks: eating dinner, making ice cream, and generally hanging out. Today I'd like to bring you my version of modern backyard essentials. I'd love to hear your thoughts and let me know what I missed, because I love new suggestions and insights from everyone!
We like to change our style regularly, but buying a new furniture set each season or each year just isn't feasible for our budget. This is where pops of color come into play. A few well-placed throw pillows on a neutral patio set will really liven the place up and once you place your patio set on a coordinating outdoor rug, the whole place will come together nicely. I chose the modern patio set below for a number of reasons. First of all it's very versatile. You can take the two loveseats and put them side by side to create a long couch and when you add the chair to the end it acts like a modern outdoor sectional. Or, you can configure this set like it is seen here for a smaller patio like the one I have at my home. I also like this set for the price. It could be 3 times the price from another manufacturer and people wouldn't blink twice and I could easily see a set like this at a boutique hotel or on a rooftop deck downtown.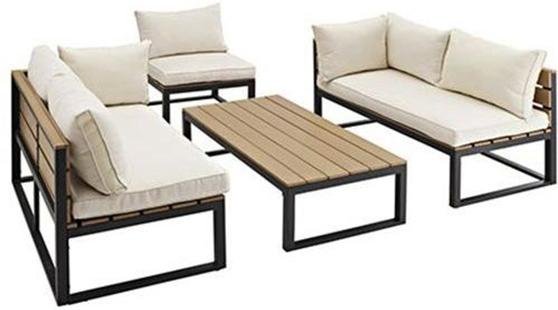 Outdoor rugs are an amazing invention! They unite and define your space and give you a safe place to rest your feet. They are durable and colorfast and you can either sweep them with a broom or hit them with a leaf blower when grass clippings and leaves collect. I chose this one because I love the colors and it blends perfectly with the modern patio set.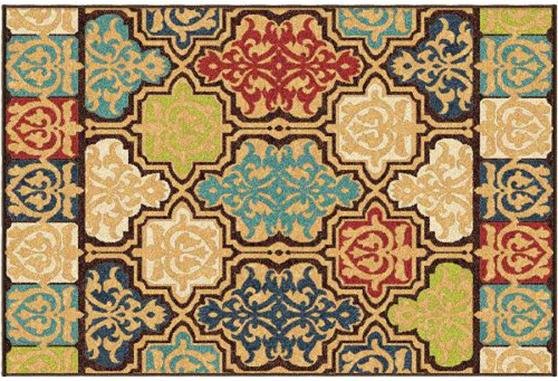 I received the mint Bose SoundLink bluetooth speaker for my birthday and I absolutely love it. The sound quality is perfect for the patio; it can be loud enough to host a party but not so loud that you annoy the neighbors. I also love the retro look - reminds me of a 1980's Sony Walkman or something. Music is a must on our patio and I find myself taking this speaker into the garage and on road trips and camping as well.
I also believe you need fire in a backyard and this cool Crosley Wildlife Fire Pit offers that cabin look and feel in a compact package and thanks to the top firescreen you can enjoy the heat without unleashing embers all over your grass.
Finally, I am a big composter and I challenge myself to see how little we can throw away each week. When you recycle and compost, your trash can gets pretty light, and it's very exciting to see your old leaves and food scraps turn into rich soil for your garden. These new composters are amazingly efficient and they also lock down the mess and the smell of open air pits.
Finally, it's kind of hard to enjoy the patio without loads and loads of food. The summer for me is all about cooking out. It takes a daily activity and turns it into an event. The kids play in the yard, the music is going, and everyone enjoys each other's company. A few years ago I decided it was time to invest in better products and the Weber gas grill is a grill that will keep you happy for years to come. Plus, the copper finish looks great outdoors.
The final product I have chosen for this modern backyard essential list is this galvanized potting bench. I think it's perfect for a dual-purpose piece of furniture. You can use it and abuse it when potting your plants but the rest of the time it will make a nice sideboard on your patio for drinks, snacks, and a speaker. This is one of those pieces that will look better and better with age and can always be spray painted to match your taste.
I hope you enjoyed this essential list and please let me know what I missed! I love spending time in our backyard so anything to make it better will be much appreciated.
jennifer

(2 weeks ago)

Reply
great assortment! I'll take it all please!
Travis

(2 weeks ago)

Reply
I think these are great ideas. My favorite is the fire pit. Even with dogs you can have a nice backyard, it just takes work.
It's true, I don't have dogs. Someday I hope, but I'll have to build a fence first!
Candace

(2 weeks ago)

Reply
You obviously don't have dogs. I have given up on my yard.
DIY: Bedazzled Glass
Throwing a party soon and need a cute table centerpiece? Or maybe you just want to add some sparkle to your mantel! This simple (and extremely easy) project is the perfect way to transform a boring old vase into something worth talking about......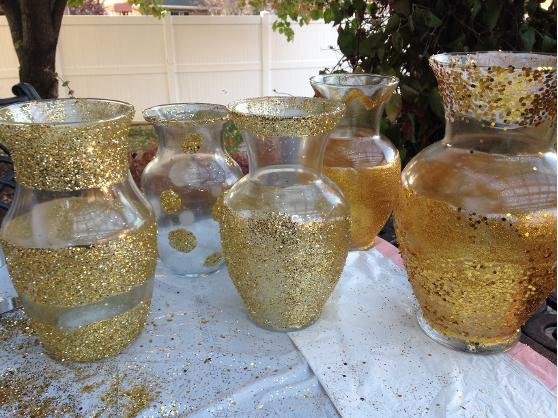 Aren't they cute?!
Here's what you'll need to bedazzle your own:
- Any type of vase
- Mod Podge glue
- A good spongy paint brush
-GLITTER! (we used 3 different sizes of gold, but you can do any size or color!)
- hairspray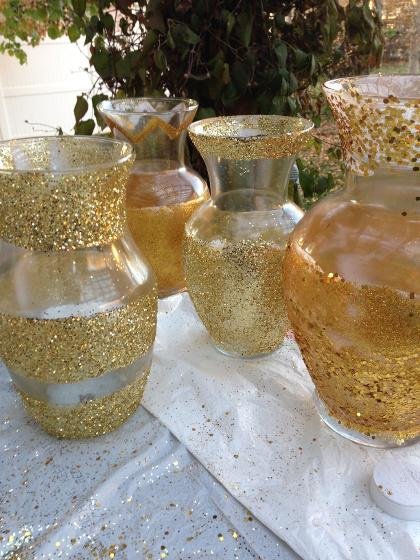 Directions: This project is definitely easiest with two people. Have one person hold the vase and paint patterns on the vase (we did stripes, polka dots, chevron stripes, etc) with the mod podge while the other person shakes the glitter on & distributes it evenly around the vase before the glue dries. Once you've blown off the excess glitter and the vase looks finished, give it a good spray with hairspray to help everything stay put! Make sure you have paper lining your table because things are probably going to get messy. The great part about mod podge is that it doesn't have to be permananet--- you can leave it on forever or scrub it off no problem. Have fun!
Trend Alert: The Color of 2015
Recently, the Pantone Institute, the world's leading authority on color and design, announced the "Color of the Year" for 2015..... Get excited, because it sounds like Marsala is going to be the new hot hue in fashion, beauty & interior design.

Leatrice Eiseman, executive director of the Pantone Color Institute explains, "Much like the fortified wine that gives Marsala its name, this tasteful hue embodies the satisfying richness of a fulfilling meal, while its grounding red-brown roots emanate a sophisticated, natural earthiness. This hearty, yet stylish tone is universally appealing and translates easily to fashion, beauty, industrial design, home furnishings and interiors."
What do you think? I'm going to be honest- I wasn't sold at first. For the past several years Pantone has selected bright & vibrant colors as the Color of the Year, and Marsala seems very different. The more I see of it the more that it's starting to grow on me though. It's rich, elegent, and welcoming-- I don't know that I'd necessarily paint an entire wall Marsala, but it's a great color for accents, rugs, and upholstered surfaces. And now, for some Marsala inspiration.....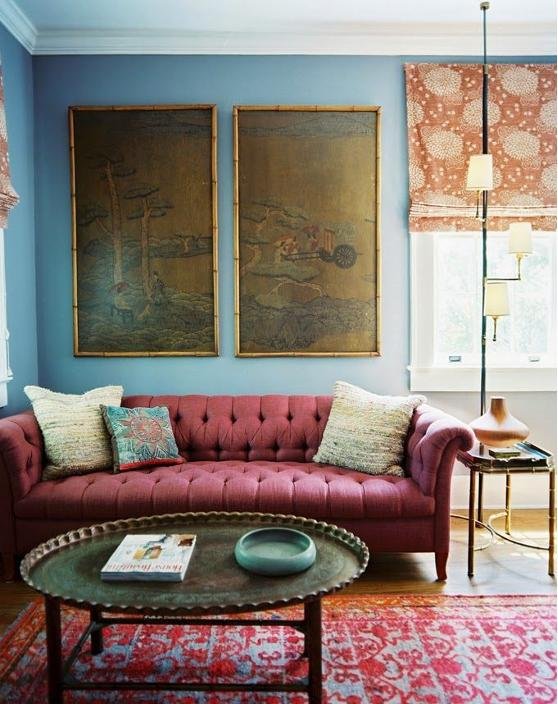 via pinterest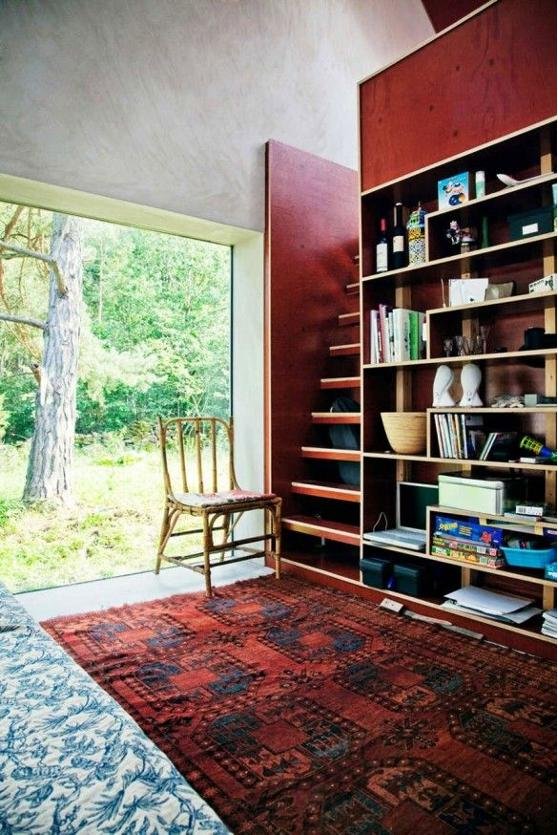 via pinterest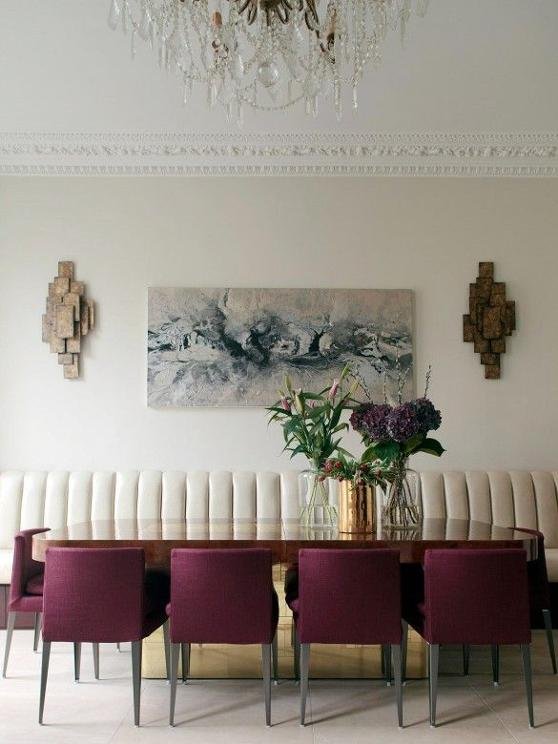 via pinterest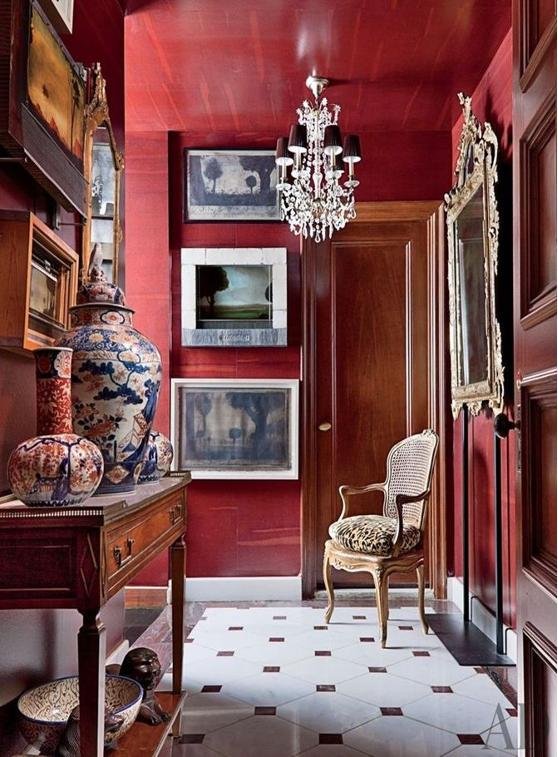 via pinterest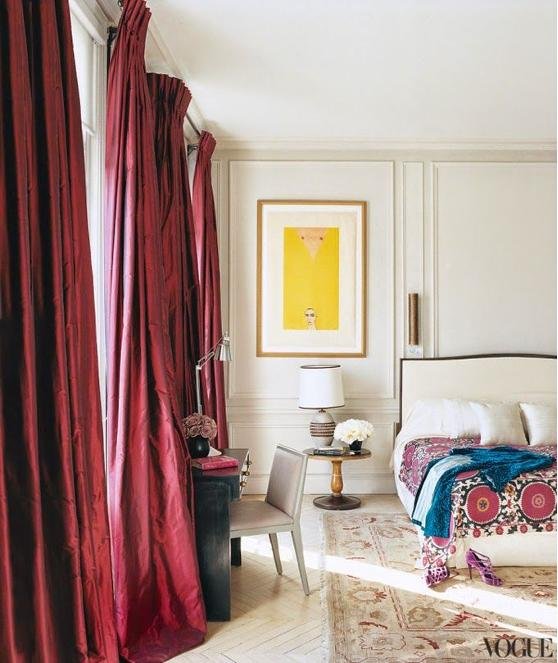 vogue via pinterest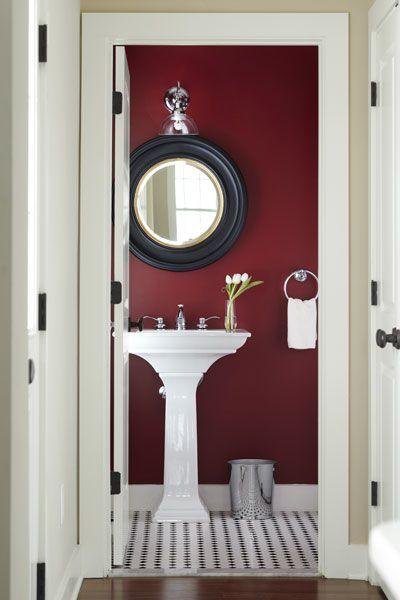 via pinterest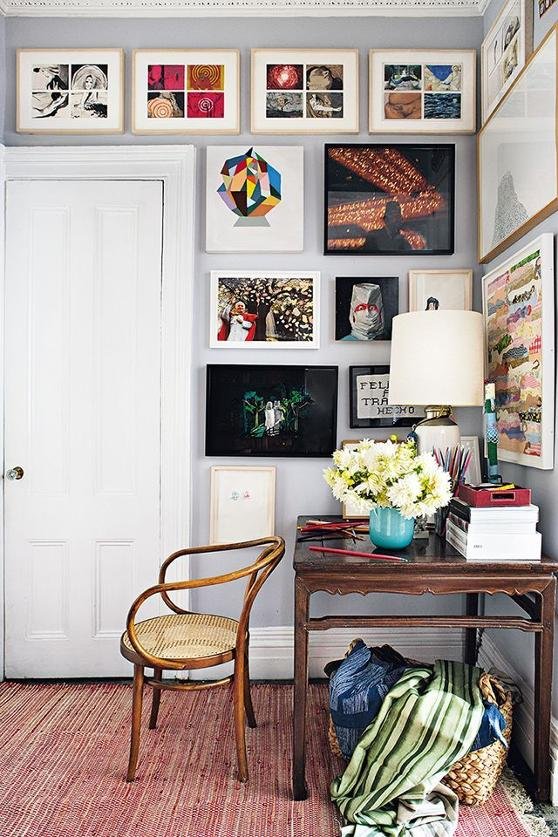 via pinterest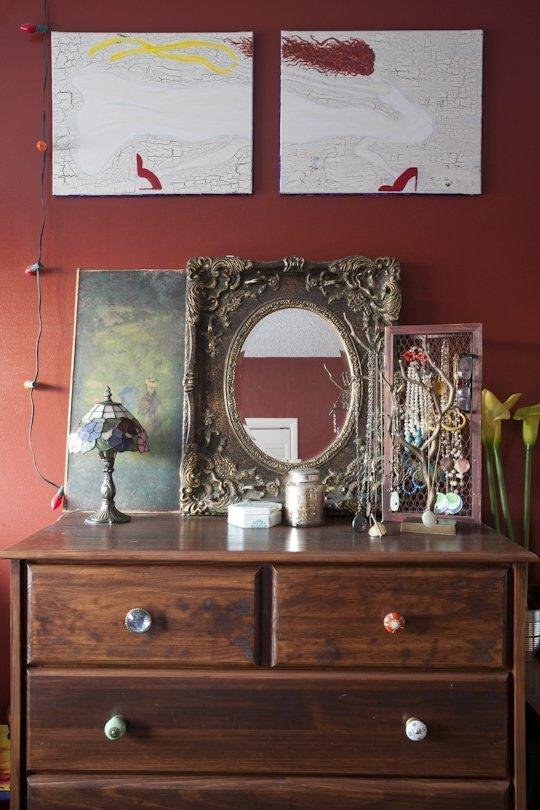 via apartment therapy
Hannah Stoehr

(3 months ago)

Reply
however, I do like the color....it just takes some getting used to (like forest green).
Hannah

(3 months ago)

Reply
Ew! This reminds me of growing up in the 90's. Last night at a RS activity they used mauve/marsala colored cups/napkins and I thought they matched the decor of our building very well. I thought perhaps they had been sitting in the closet for 20 years waiting to be used. When perhaps they were just making a fashion statement. Ha!
Wednesday, 7 January 2015
What's Your Style?
Happy New Year!!
Have you guys checked out our "What's Your Style" Quiz?
Simply answer a handful of fun questions and BOOM--- find out what your style is when it comes to decorating your home! You can also sign up to get a free in-depth breakdown and analysis of your preferences, customized furniture collections that fit your style, and a coupon for your next visit to RC Willey! Win, Win, Win!
Take this quiz and you'll be ready to change things up this year in your home (without the stress of not really knowing where to start)! You might even be surpirsed by your results- I know I was!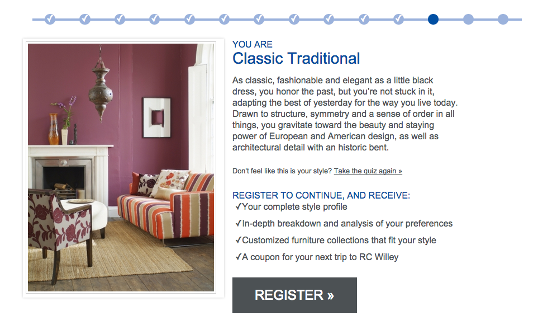 Wednesday, 17 December 2014
It's the Most Wonderful [Decorating] Time of the Year
I look forward to decorating my house at Christmas time pretty much all year! It's amazing how carefully placed seasonal decor can transform your home into a magical winter wonderland. Isn't it great? I never want December to end!
Here are some of my favorite Christmas looks I've seen this year....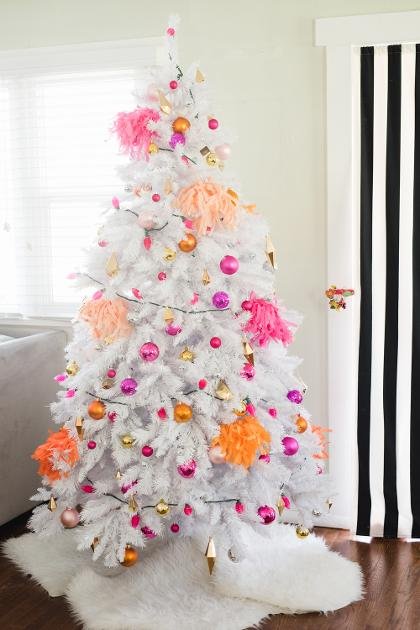 via the alison show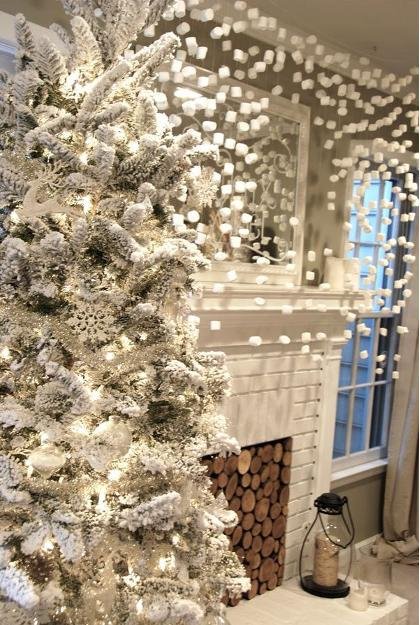 via design milk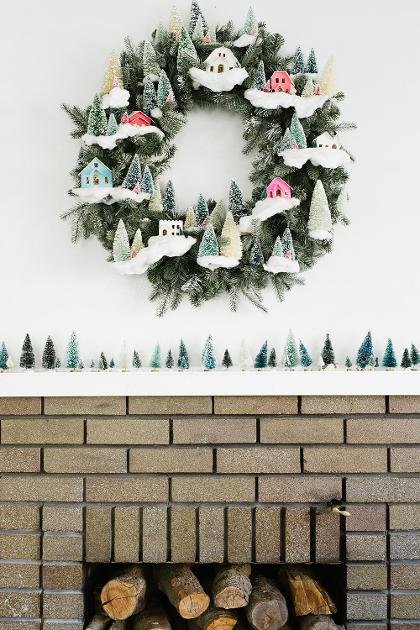 via the alison show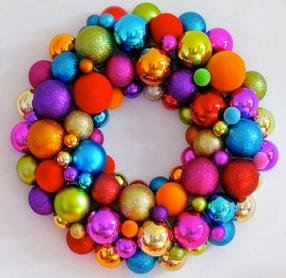 via design milk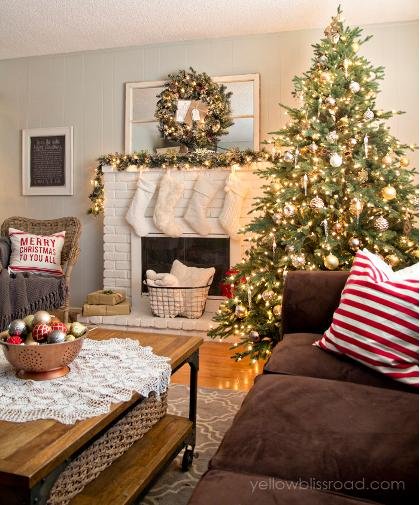 via yellowblissroad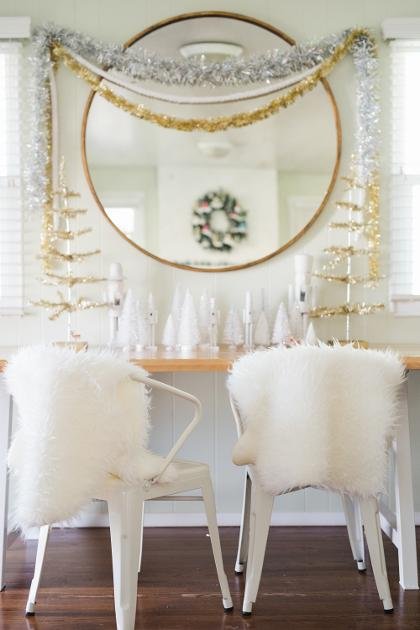 via the alison show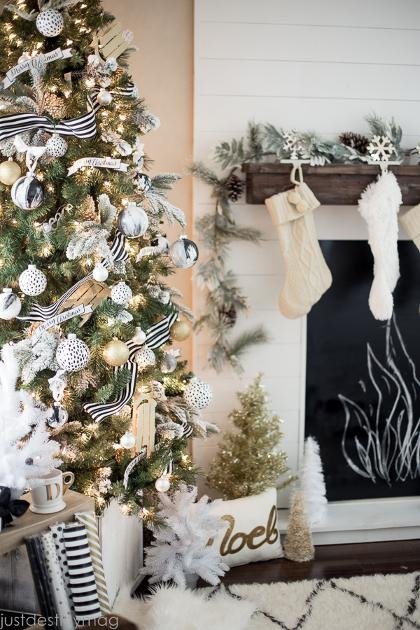 via lollyjane
via pinterest
Yvonne Isola

(4 months ago)

Reply
This last one of framed ornaments is very effective but I suppose one would need to take it apart to store it & one would need storage space for this huge frame.
Thursday, 20 November 2014
Chocolate
CHOCOLATE....
Arguably the most delicious treat in this world, and a pretty fabulous color when it comes to decorating interiors.
It's rich, comfortable & inviting-- the perfect hue to help you stay cozy during these dreary winter months.
It looks great on a wall, but if you don't want to go that far, pick up some pillows, a throw or some simple chocolate accessories to warm things up in your home.
And now, for a little inspiration.....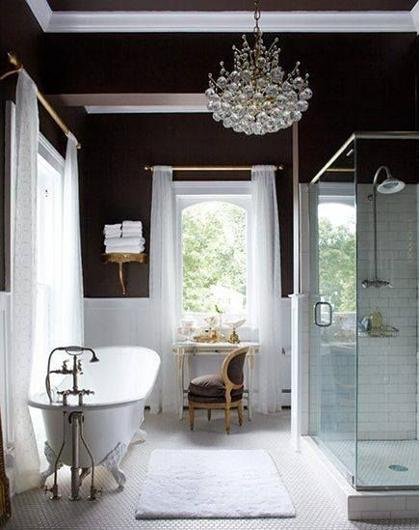 via pinterest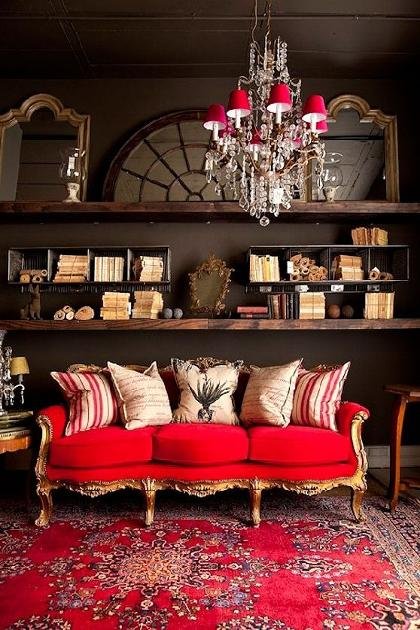 via pinterest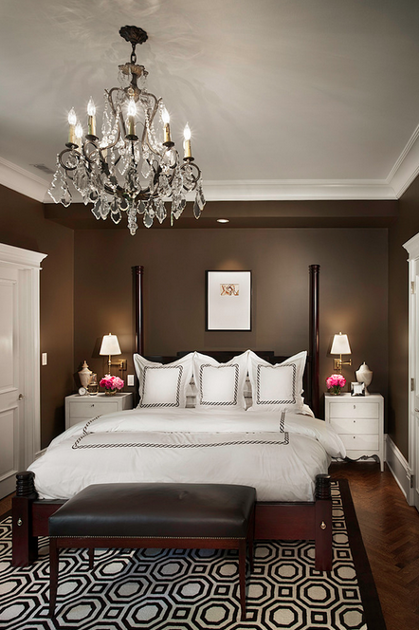 via pinterest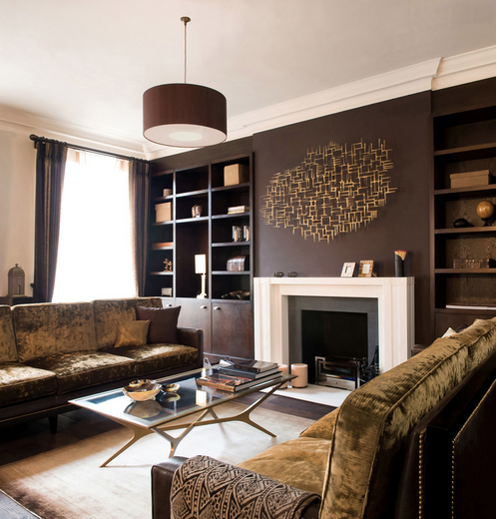 via pinterest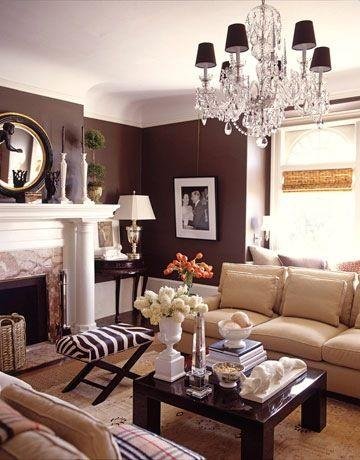 via pinterest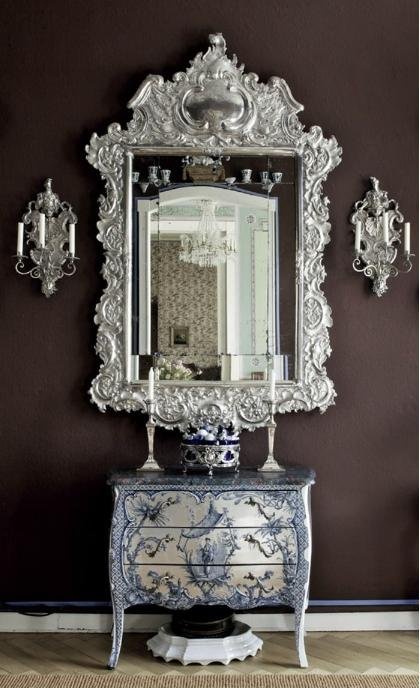 via pinterest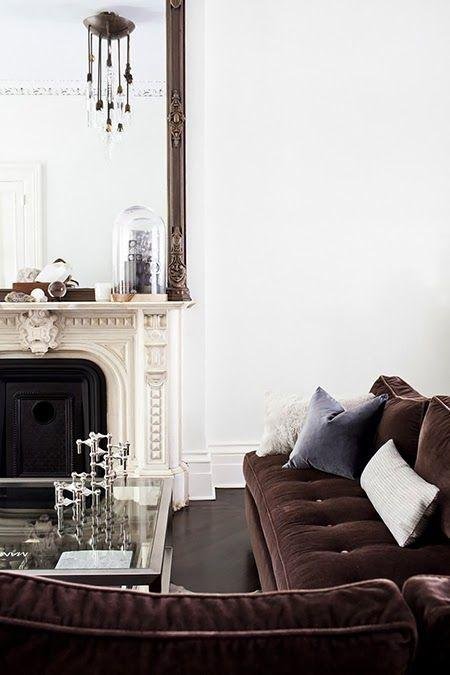 via pinterest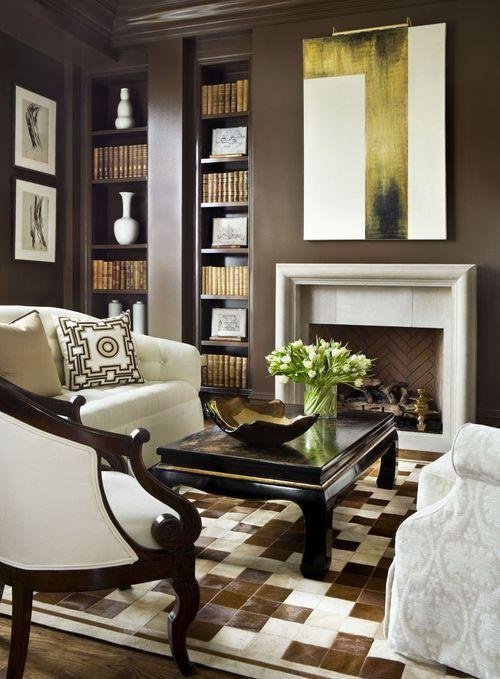 via pinterest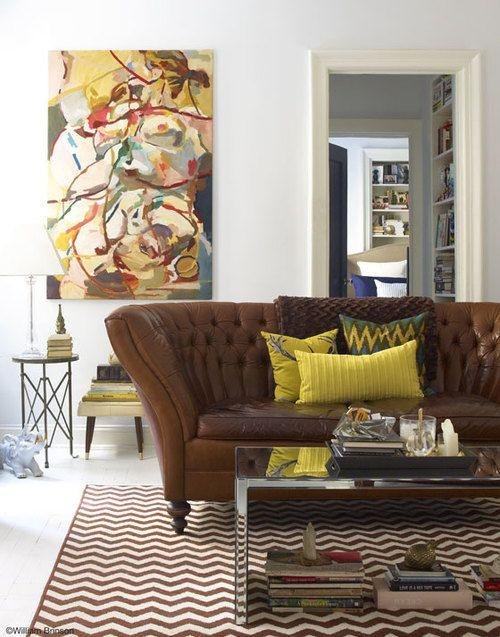 via pinterest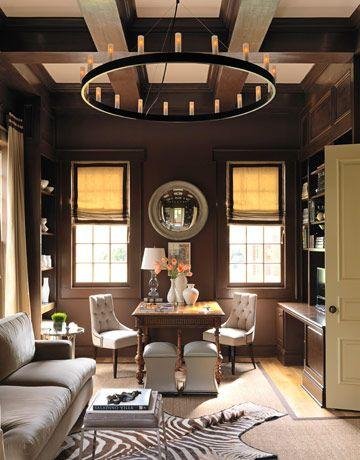 via pinterest
Un-follow Room To Talk