Take Me Away
I'm a huge fan of all four seasons, but there really is something absolutely magical about summertime. Especially summertime at the beach. Don't you think? The hot sunny days, delicious fresh seafood & shave ice, and the cool salty breezes at night-- it just doesn't get any better. Since the closest thing to a "beach" we have here in Utah is Antelope Island (and no, that doesn't count in my book), and it's been miserably hot lately, I'm dreaming of a beach vacay on the coast of anywhere (east or west coast will do just fine). Check out these beautiful beach houses and you'll want to leave town too. Isn't everything about them just dreamy?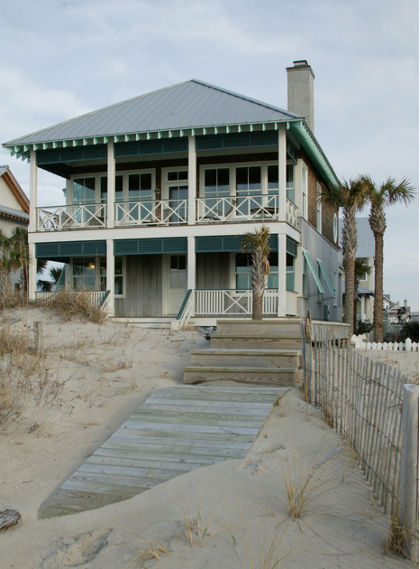 via houzz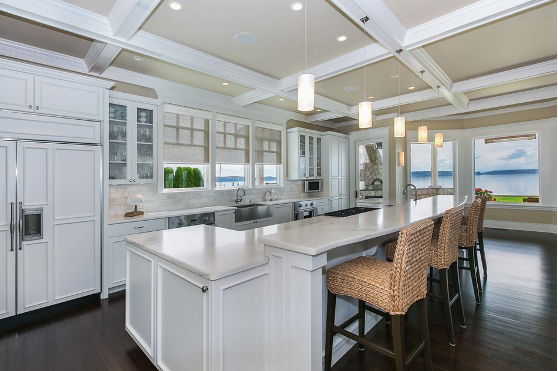 via houzz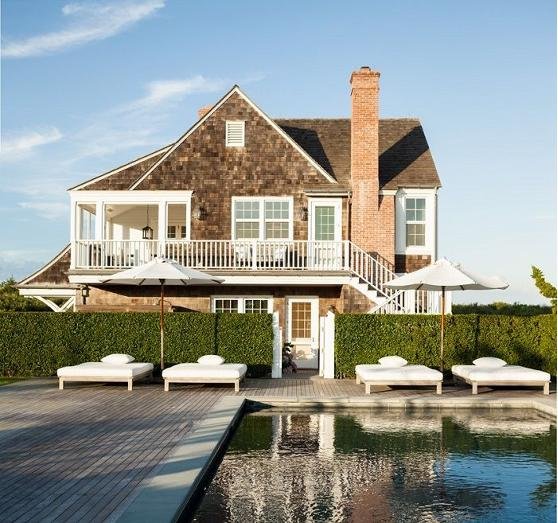 via houzz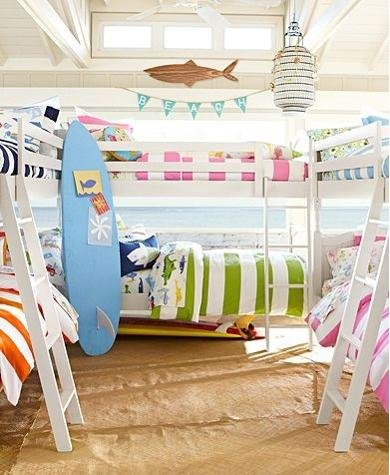 via pinterest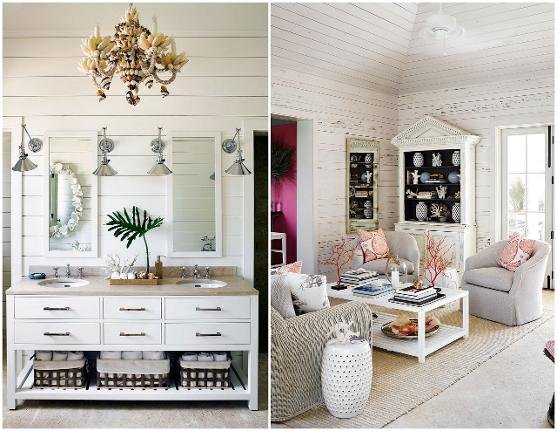 1, 2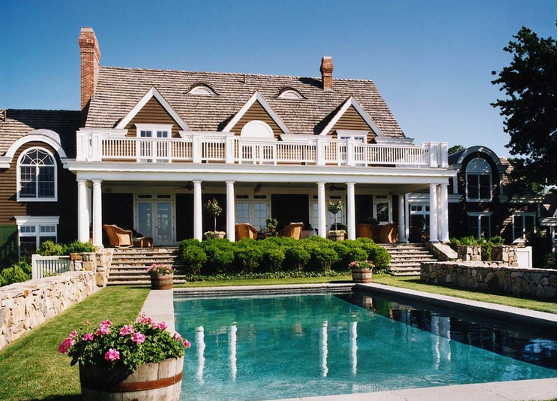 via houzz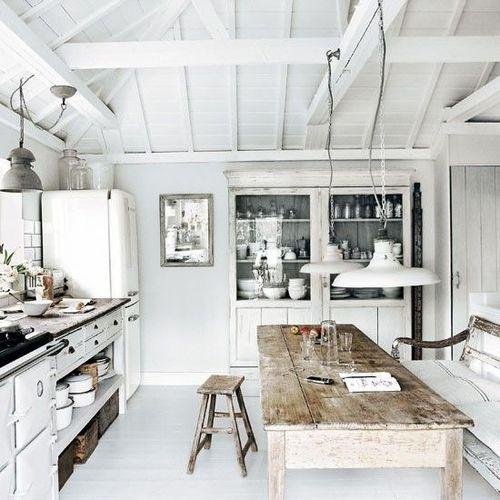 via pinterest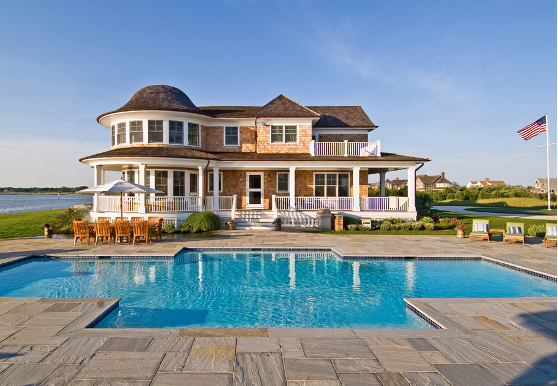 via houzz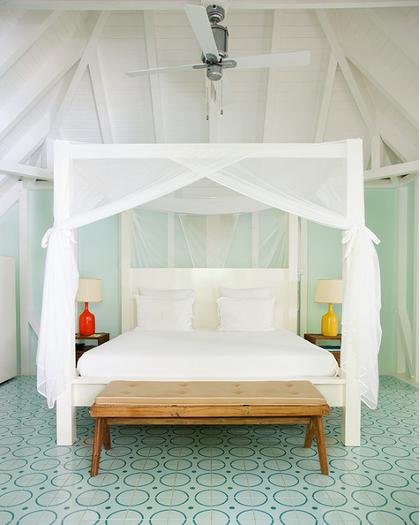 via lonny mag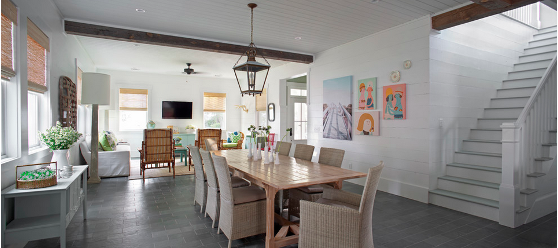 via houzz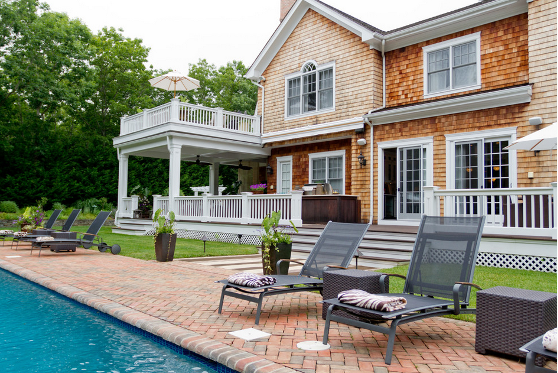 via houzz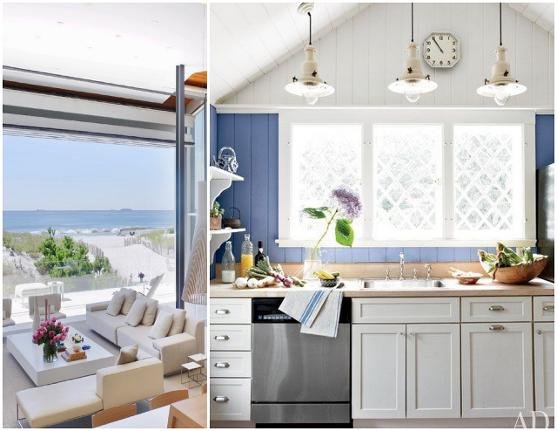 1, 2
Hannah

(9 hours ago)

Reply
Bear Lake has nice beaches! And it's much cooler than Lake Powell. However...it's not quite the same as the ocean.
Happy Birthday Utah!
For those of you who live in Utah, I hope you are partyin' hard today with the rest of the state! How great is it that we get two awesome holidays celebrating our beautiful country and state in the month of July? In honor of Utah's birthday today, I've included a little round up of some of my favorite articles/ blog posts around the web detailing some of Utah's "bests" (mostly eats because that's what I live for:) What's your favorite Utah hot spot?!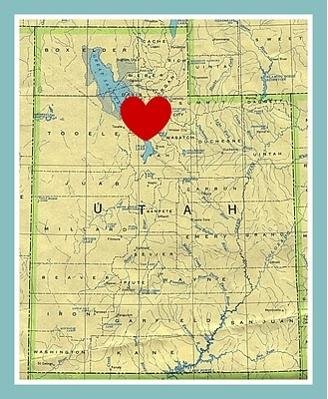 via pinterest
101 Things to Do in Your City: Salt Lake City
8 Utah Restaurants Worth the Trip
Salt Lake Magazine 2014 Dining Awards
5 of the Absolute Best Pizza Joints in Utah
City Weekly's Best of Utah 2014: Dine and Drink
The 16 Best Places for French Fries in Utah
The Ultimate Utah Summer Bucket List
Mini Vacations: Great Places to Spend the Day in Utah
20 Favorite Family Adventures in Utah
Top 10 Places to get Insanely Delicious Donuts in the Beehive State
Best Cheap Eats in Salt Lake City
The Best Bakeries in Downtown Salt Lake City
Trend Alert: Do You Ombre?
Ombre:

shaded or graduated in tone, said of color.
For the past couple of years ombre has been all the rage.....
In hair & makeup....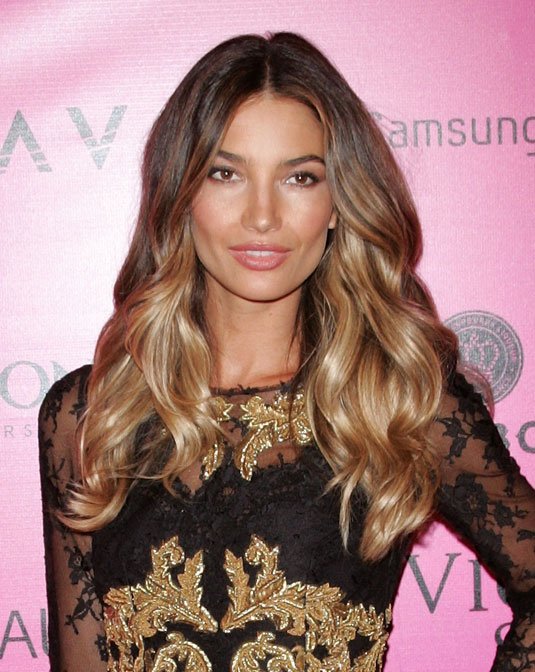 via pinterest
In fashion....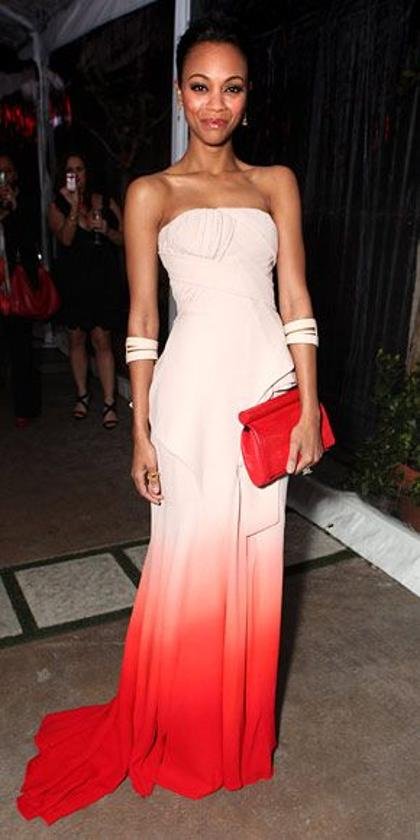 via pinterest
Heck, even in wedding cakes & desserts....

via pinterest

And now, as always, ombre is making waves in the Interior design world. The fun thing about incorporating ombre in your home is that there are about a thousand ways you could do it--- paint a wall, tile your bathroom, paint an old dresser, sew some throw pillows, get new bedding, etc. Here are some pretty examples to give you a little ombre home inspiration today.....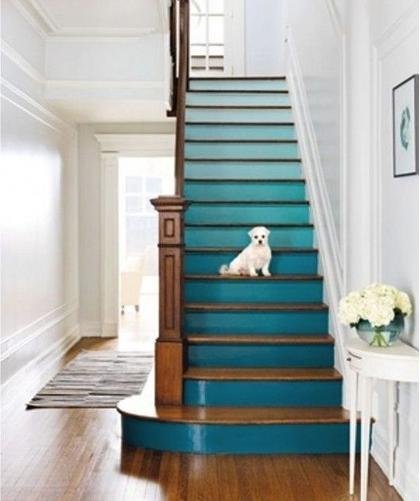 via pinterest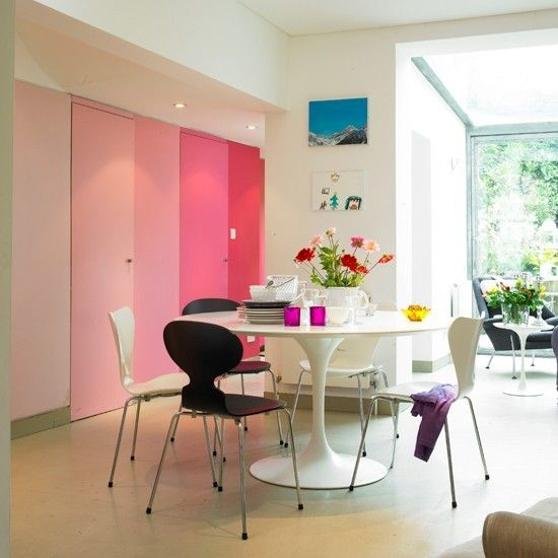 via pinterest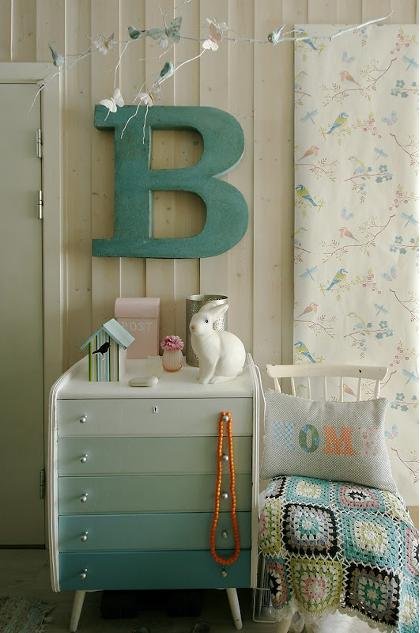 via pinterest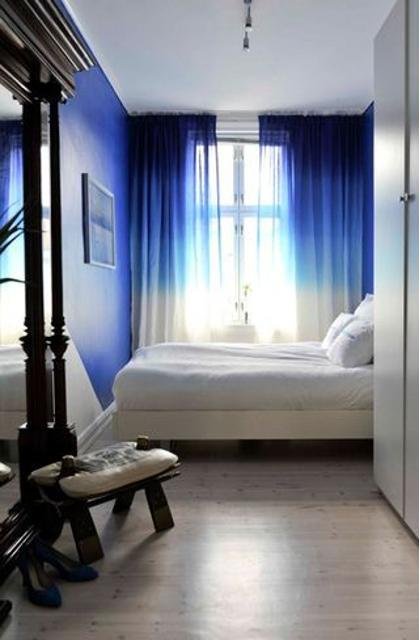 via pinterest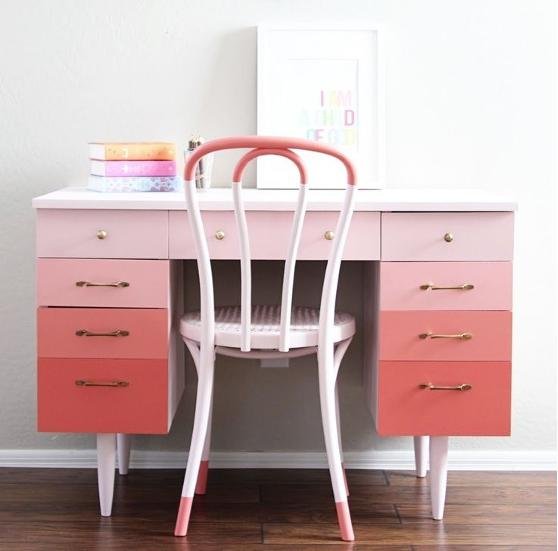 via pinterest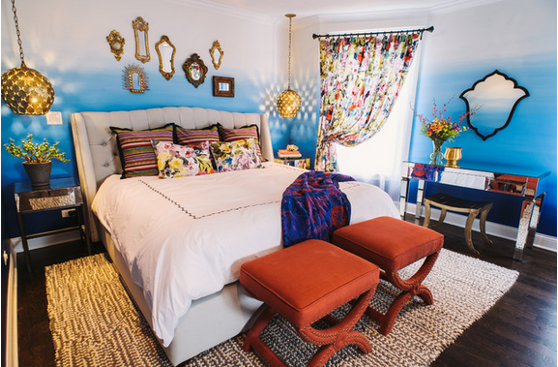 via houzz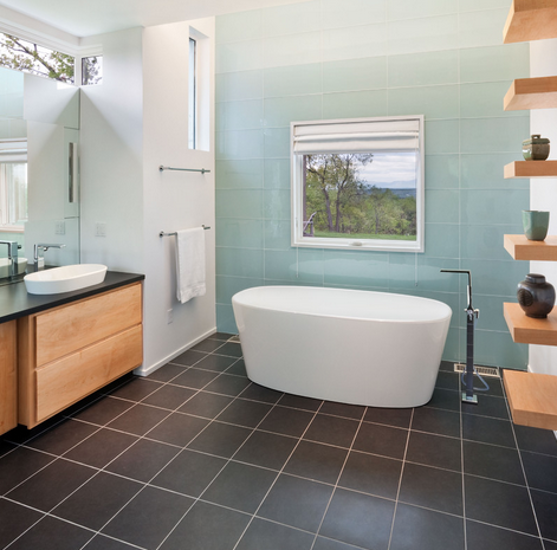 via houzz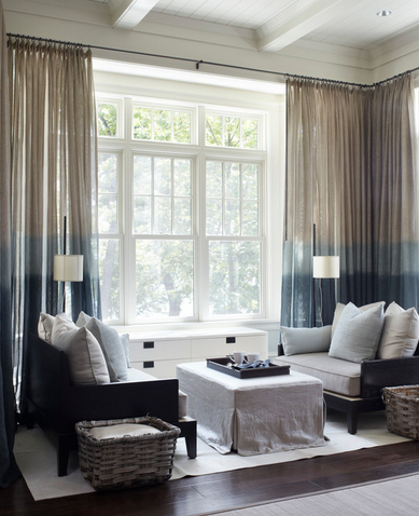 via houzz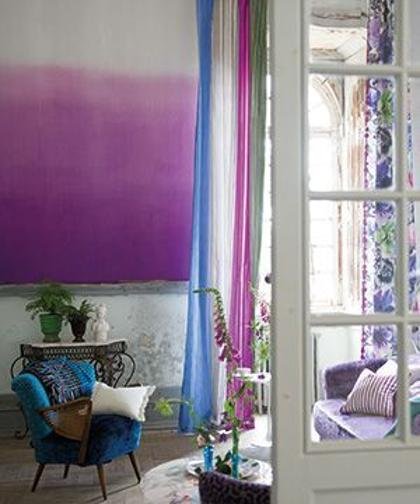 via pinterest
What do you think?
I've never heard of Ombre, but I've always been a fan of gradients. Some fun pics though. Love the ocean bedroom.
Decorating with The American Flag
Hope you had a wonderful holiday weekend! I know that the 4th of July is over now, but in my world birthdays are celebrated for at least a week! I was 17 when I spent my first good chunk of time outside of the United States. I had been in Eastern Europe working in orphanages for a few weeks, and I still remember how I felt on my way home when I saw the New York City skyline as our plane made it's way into JFK. Tears streamed down my cheeks, and I literally wanted to kiss the ground as I stepped onto American soil. It took me leaving for a while to realize how great we've got it here. There isn't anyone who appreciates traveling abroad more than I do, but I'm always SO grateful when I return that I get to call this beautiful land my home.
Doesn't decorating with the American flag just make you feel patriotic? Whether you walk on the traditional, country, eclectic or modern side of the street.... the American flag is so very versatile that it literally works with anything! So check out these photos for a little inspiration and then go hang up a flag and celebrate America all summer long!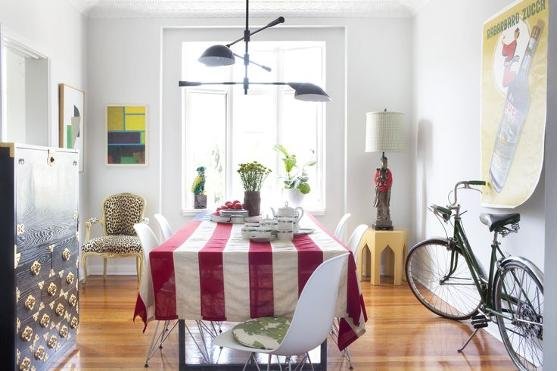 via lonny mag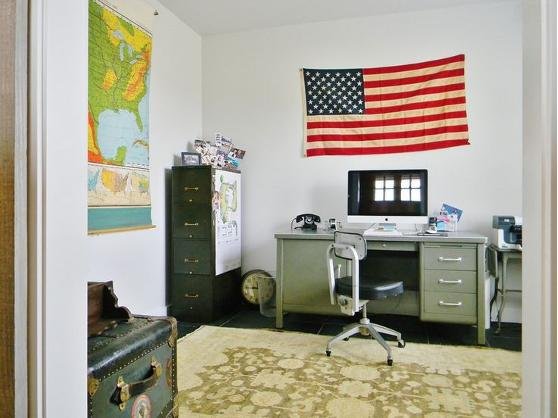 via houzz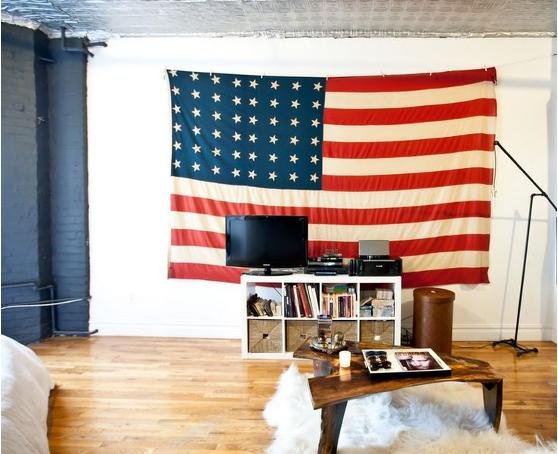 via houzz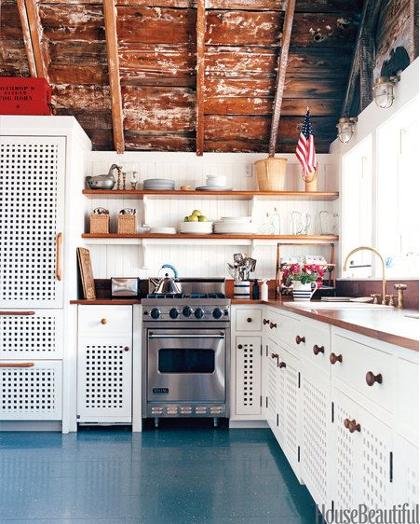 via house beautiful
via pinterest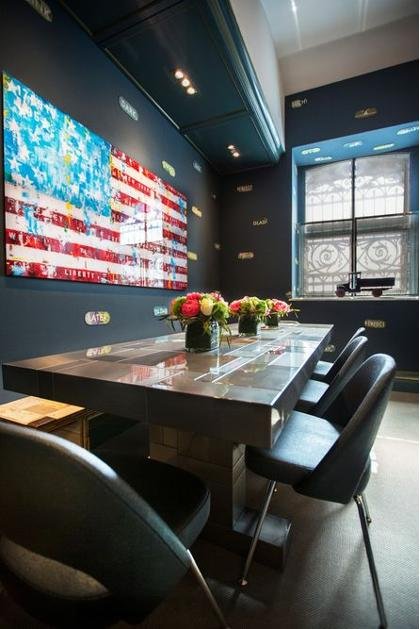 via pinterest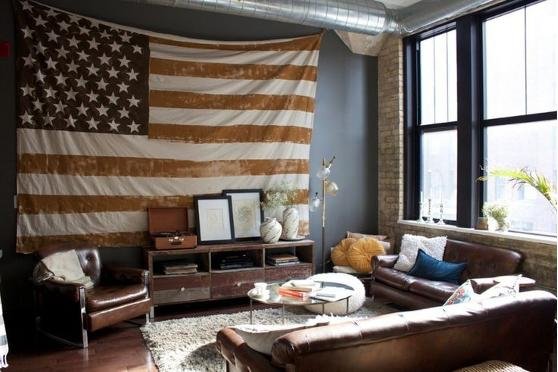 via pinterest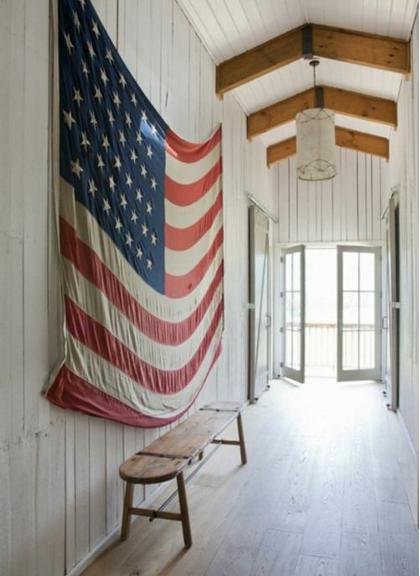 via pinterest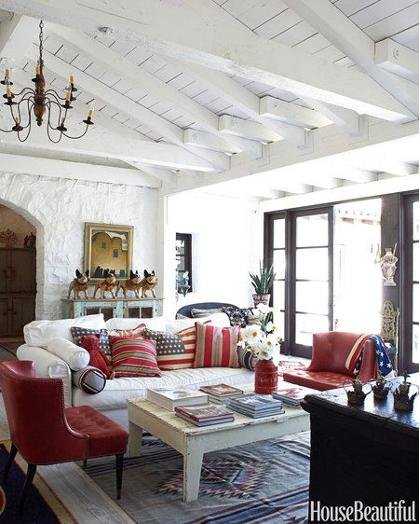 via house beautiful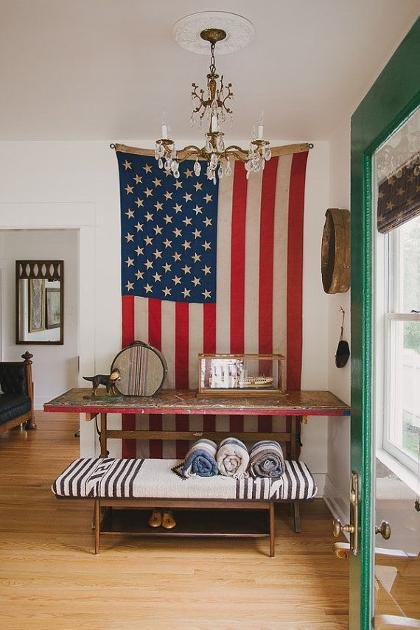 via pinterest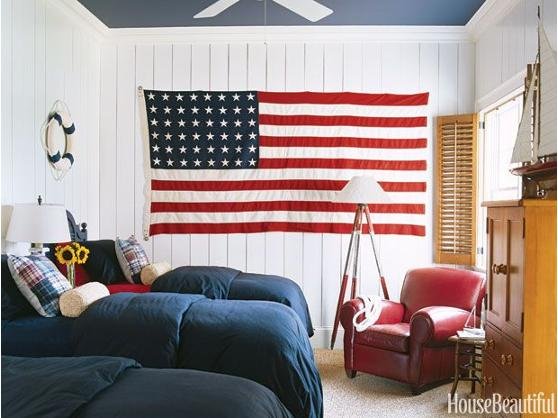 via house beautiful
I'm with Hyrum on this one, hanging the flag is good, but using it for decorations outside of that is disrespectful. If there's an actual depiction of a flag on a clothing item I won't buy it, red and white stripped skirt and blue shirt, ok, flag on the shirt or flag turned skirt, or pillow or table runner, etc, that's no way to treat the symbol of freedom that I cherish so much.
The images of the flag hanging from the wall are appropriate, but the flag being used as a tablecloth or on pillows is disrespectful and entirely unacceptable. US Flag Code states, "The flag should never touch anything beneath it" and "The flag should never be used as wearing apparel, bedding, or drapery." Furthermore, the code states, "The flag should never be fastened, displayed, used, or stored in such a manner as to permit it to be easily torn, soiled, or damaged in any way." I have also seen US flag towels before, and they too are disrespectful and inappropriate. It would be well for people who are considering using the US flag for decoration to become familiar with the rules for proper display of the flag, and show the flag the respect that it deserves. Google US Flag Code for more information.
4th of July Treats
Happy July! Do you have big plans for the 4th? It's one of my VERY favorite holidays--- I mean who doesn't love small town parades, BBQs, saltwater taffy, and fireworks? As you make preparations for your holiday weekend (and if you're like my family, food prep for holidays is a BIG deal), check out this roundup of cute & festive red, white & blue treats! Some of these are definitely going to be part of our celebration this year....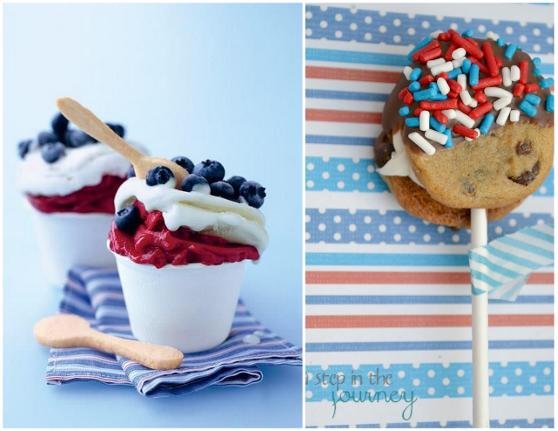 1, 2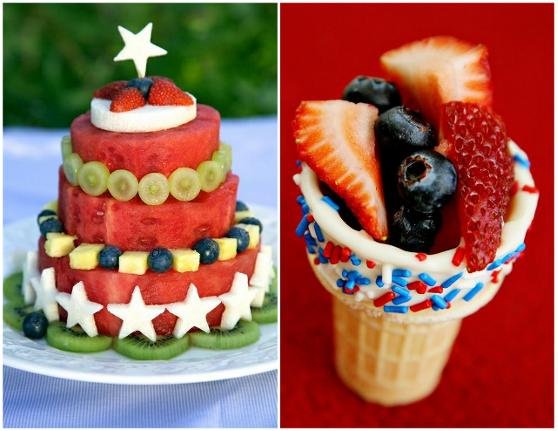 1, 2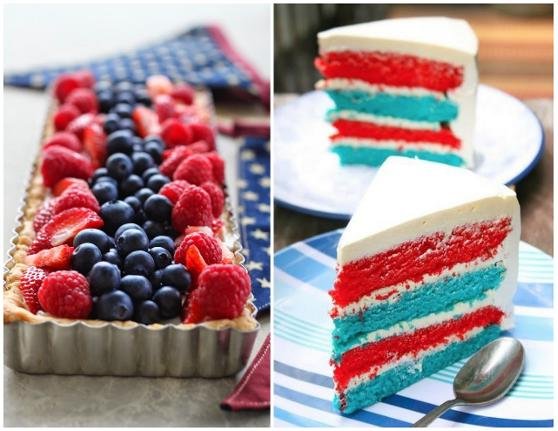 1, 2
DIY: From Washing Machine to Fire Pit
Summer nights spent roasting hot dogs & marshmallows over a campfire are the best. Don't you think? There really is something magical about a crackling fire- whether it's up in the mountains or in your own backyard. The only downside is the nasty, smoky campfire smell that without fail permeates every single item of clothing and pore on your body. This is especially annoying if you've just washed your hair, don't you think?
The other night we got invited over to a friend's backyard to roast s'mores and have a fire. I threw on some grubby clothes, knowing by the end of the night they would just end up in the washing machine. Bring on the laundry! When we got there, I was shocked to see a cool looking "fire pit" like this....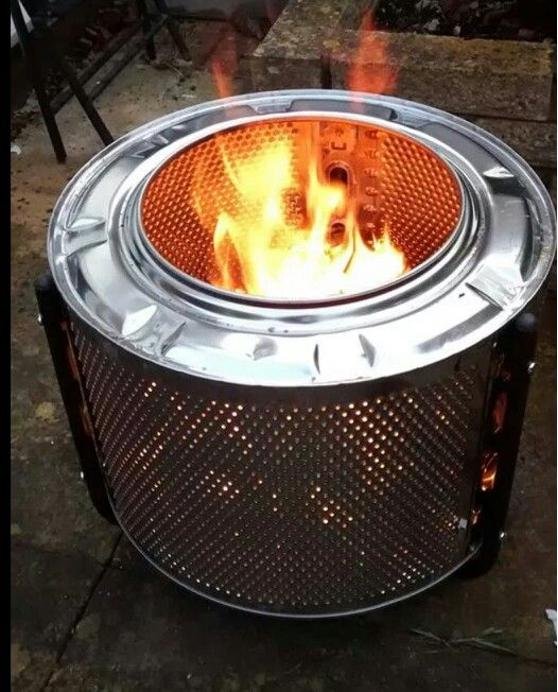 via pinterest
And I was even more shocked when I walked away unscathed from the smoke smell after sitting around this ditty for 2 hours! Incredible, right?! Honestly, you couldn't even smell a hint of smoke on any of us.
Have you seen these? Get the drum of an old washing machine and you've got yourself an awesome fire pit! I'm not sure how it works, but really the smoke output is so minimal it's awesome! So if you're in the market for a new washing machine, put your old one to good use and make yourself a fire pit this summer! There's a great tutorial here.
Fruits & Veggies- When Are They In Season?
One of my favorite ways to spend Thursday evenings and Saturday mornings in the summer months is visiting the outdoor farmer's market near my home. Fresh, locally grown produce is seriously HEAVEN ON EARTH! There is nothing tastier than a perfect, ripe tomato, a flavorful plump peach, or a huge, juicy watermelon grown practically right in your backyard! Don't you agree? For me, some of the things I love most about summer are the delicious fresh fruit & veggies (and homemade ice cream- but that's another post).

The only problem with buying lots and lots of fruits and vegetables is that it gets expensive! Why does it cost so much more money to eat healthy than not?! I've always heard that it's cheaper to buy produce that is "in season"-- but besides the obvious answers, how do you know what's actually in season? Recently I found this little ditty from And Then We Saved that tells you! It's a great resource to use if you want to branch out and experiement with produce you typically don't use. Let's go save money and eat healthy this summer!

And Then We Saved via Pinterest
I'm Back
Hi guys! You probably didn't even realize I was away on maternity leave for the past two months (thanks to my awesome co-workers for posting all of the blogs I had written in advance)....but I had my baby! She was born April 2nd and is an absolute dream. We are so in love!!
Between chasing my barely 2 year old little boy around and snuggling my 2 month old daughter, it's pretty crazy around our house! I'm back to blogging for a few hours a week though, so if you have any topics you'd like to see covered this summer, please shoot me an email (andie@rcwilley.com). I'm always up for ideas from you readers.
And now, just so you can see how adorable she is, here are a few photos of my baby girl that were taken when she was a week old. (P.S. A newborn photography session is such a great investment if you are having a baby, or a great gift to give a loved one that's expecting.)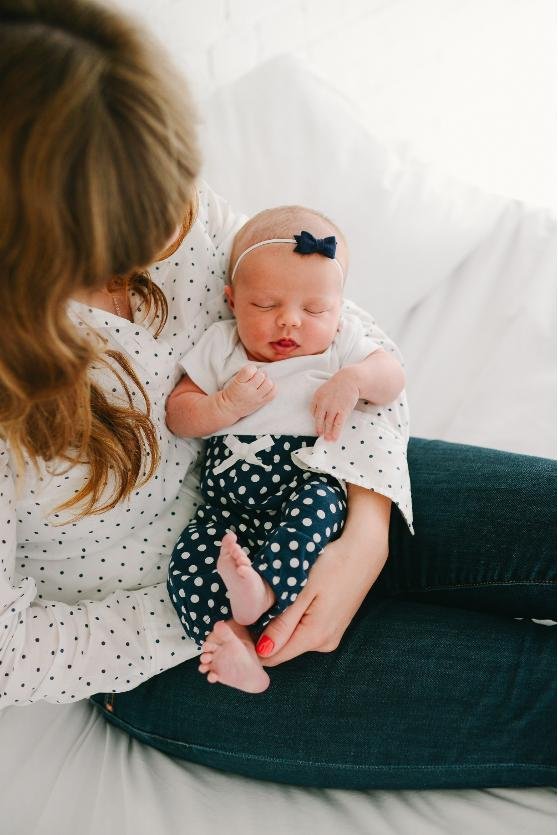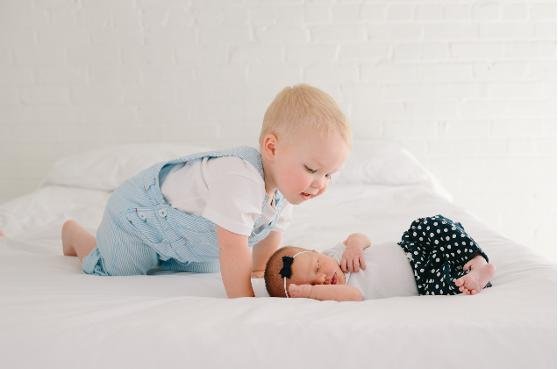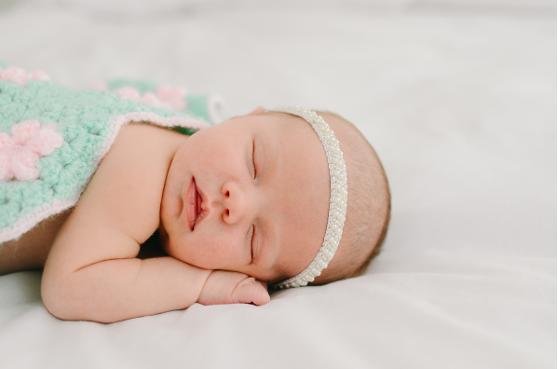 * All photos by Jen Herem Photography
Rachna

(1 month ago)

Reply
Congratulations ! Your daughter is beautiful. God Bless you and your family.
Tracey

(1 month ago)

Reply
Your children are beautiful!!
Tammy

(1 month ago)

Reply
She is adorable! Congrats and welcome back!
Gift Ideas for Dad
It's Father's day this Sunday! Still looking for the right gift to show your dad just how much he means to you? If your dad is as hard to shop for as my dad, the answer is YES. Why is picking out gifts for men so difficult?
One year in high school I was totally stumped (as usual) in my search for a Father's day present. I'm embarassed to admit that I ended up gifting my dad a chip clip. Yes, a $2.00 plastic clip to help keep your potato chips fresh. At the time it made so much sense. I even thought I was being creative! I'm such an idiot. I have the very best dad in the world who graciously accepted my cheapo chip clip, but my siblings still make fun of me for it to this day. Total BOMB.
So, here are a few Father's day gift ideas you might want to check out if you're still looking for a gift. Just remember- stay away from the chip clips....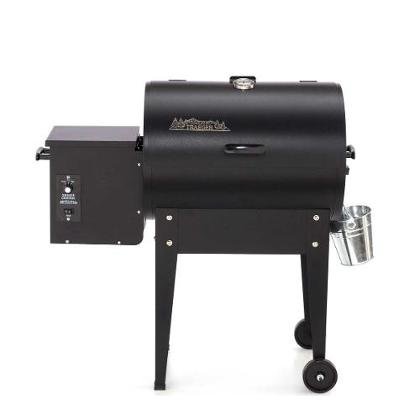 Traeger Wood Pellet Grill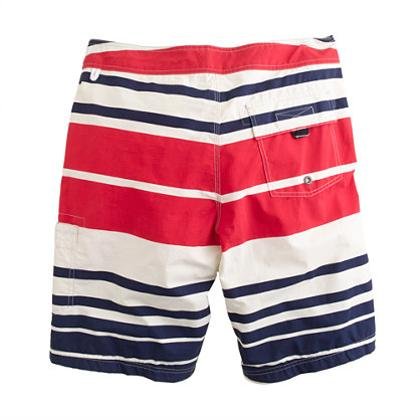 Swimsuit (what dad couldn't use an updated suit for summer?) via J. Crew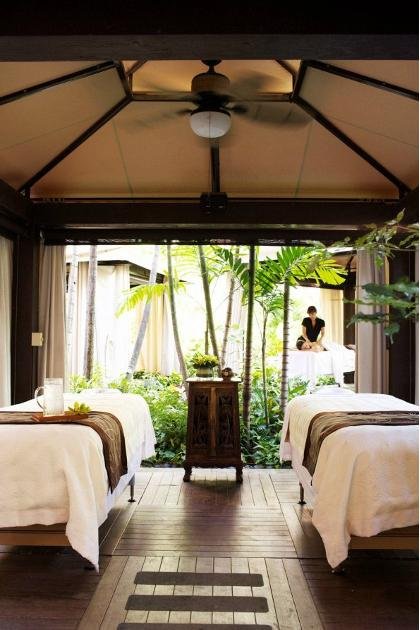 Appointment for a massage at a spa (image via pinterest)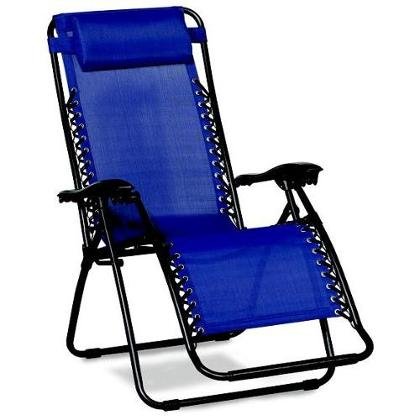 Zero Gravity Chair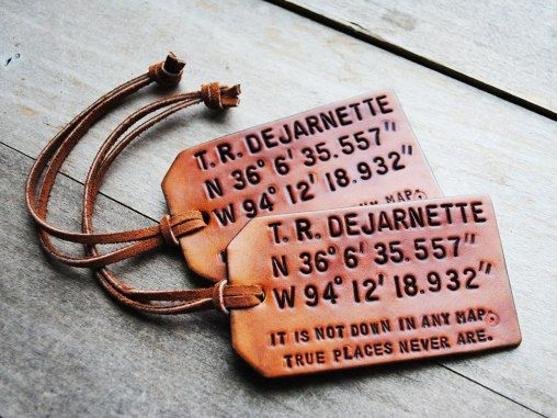 luggage tags (image via pinterest)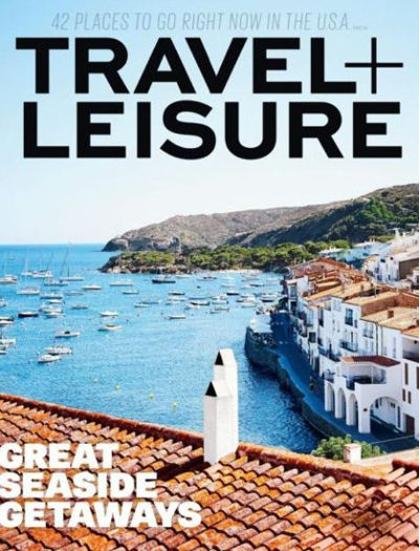 Subscription to Travel & Leisure Magazine (or any magazine for that matter)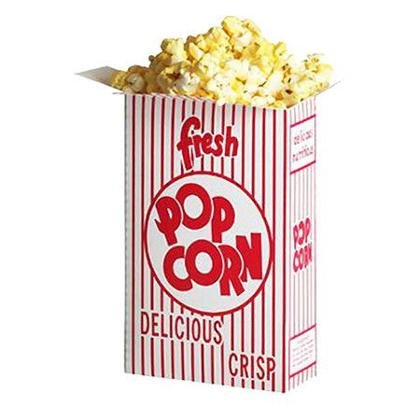 Movie Theater Tickets and Popcorn (image via pinterest)
What are you doing for your dad this Father's day??
Guest Post: Easy Summer Meals
Today's guest Post is by my friend & sister-in-law Allie! She is one talented woman and mama to the cutest baby girl! Lucky for all of us, today she is sharing one of her secrets when it comes to having delicious dinners on a nightly basis! I definitely need this! Thanks Allie!

As the weather starts to heat up, so do our kitchens, and even turning on the stove can feel like the absolute last thing you want to do. Pile on longer days filled with more activities and by the time dinner rolls around, this equation equals cold cereal (again) at our house. Recently, I have decided to break the cycle of lame dinner offerings by stocking up on freezer meals. Let me tell you, it has been revolutionary. Just one day of work gives me multiple delicious, time saving options. Not only can I feed my family an appetizing meal in way less time, but we have saved tons of money by buying in bulk and cutting out trips to fast food. (Also helping us eat healthier and lose weight!...Can you tell I'm a believer?!)
Here is a super easy recipe to get you started on your own freezer stash, but I will warn you, once you start, you may need to buy a bigger freezer!
2 oz. Feta Cheese
10 oz. Frozen Spinach
2 lbs. Ground Turkey
Salt and Pepper to taste
Swiss Cheese
Condiments
Whole Wheat Buns
Mix ground turkey with spinach that has been drained well, feta cheese, and salt and pepper. Patty out into burgers. Place between sheets of wax paper and freeze in gallon size zipper bag. When ready to serve, thaw and grill until desired doneness. Serve with Swiss cheese and condiments on a whole wheat bun. Great for warm evenings!
*It's also a great idea to freeze bags full of prepared ground turkey or beef. They don't take up much space and can be thawed quickly for use in spaghetti sauce or tacos. Get creative! Many of your family's favorites will probably freeze well in bags or aluminum containers. Share your favorite recipes below!
Un-follow Room To Talk