DIY: Bedazzled Glass
Throwing a party soon and need a cute table centerpiece? Or maybe you just want to add some sparkle to your mantel! This simple (and extremely easy) project is the perfect way to transform a boring old vase into something worth talking about......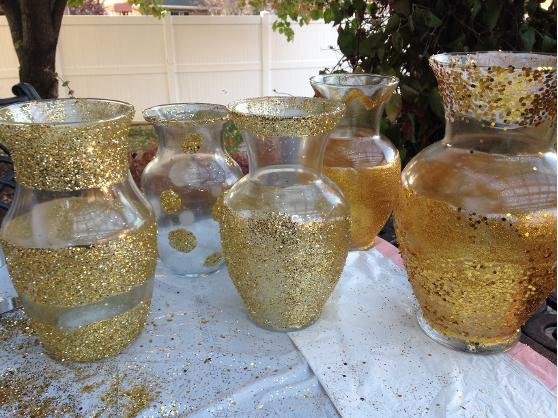 Aren't they cute?!
Here's what you'll need to bedazzle your own:
- Any type of vase
- Mod Podge glue
- A good spongy paint brush
-GLITTER! (we used 3 different sizes of gold, but you can do any size or color!)
- hairspray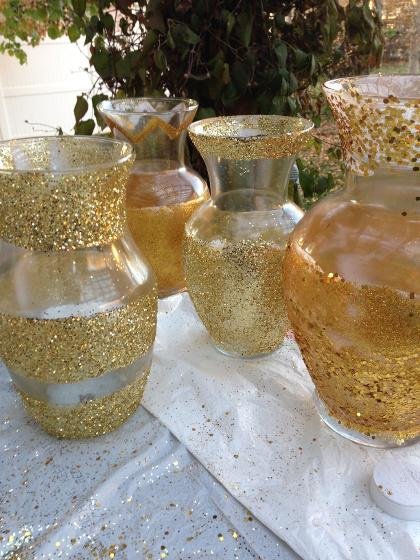 Directions: This project is definitely easiest with two people. Have one person hold the vase and paint patterns on the vase (we did stripes, polka dots, chevron stripes, etc) with the mod podge while the other person shakes the glitter on & distributes it evenly around the vase before the glue dries. Once you've blown off the excess glitter and the vase looks finished, give it a good spray with hairspray to help everything stay put! Make sure you have paper lining your table because things are probably going to get messy. The great part about mod podge is that it doesn't have to be permananet--- you can leave it on forever or scrub it off no problem. Have fun!
Trend Alert: The Color of 2015
Recently, the Pantone Institute, the world's leading authority on color and design, announced the "Color of the Year" for 2015..... Get excited, because it sounds like Marsala is going to be the new hot hue in fashion, beauty & interior design.

Leatrice Eiseman, executive director of the Pantone Color Institute explains, "Much like the fortified wine that gives Marsala its name, this tasteful hue embodies the satisfying richness of a fulfilling meal, while its grounding red-brown roots emanate a sophisticated, natural earthiness. This hearty, yet stylish tone is universally appealing and translates easily to fashion, beauty, industrial design, home furnishings and interiors."
What do you think? I'm going to be honest- I wasn't sold at first. For the past several years Pantone has selected bright & vibrant colors as the Color of the Year, and Marsala seems very different. The more I see of it the more that it's starting to grow on me though. It's rich, elegent, and welcoming-- I don't know that I'd necessarily paint an entire wall Marsala, but it's a great color for accents, rugs, and upholstered surfaces. And now, for some Marsala inspiration.....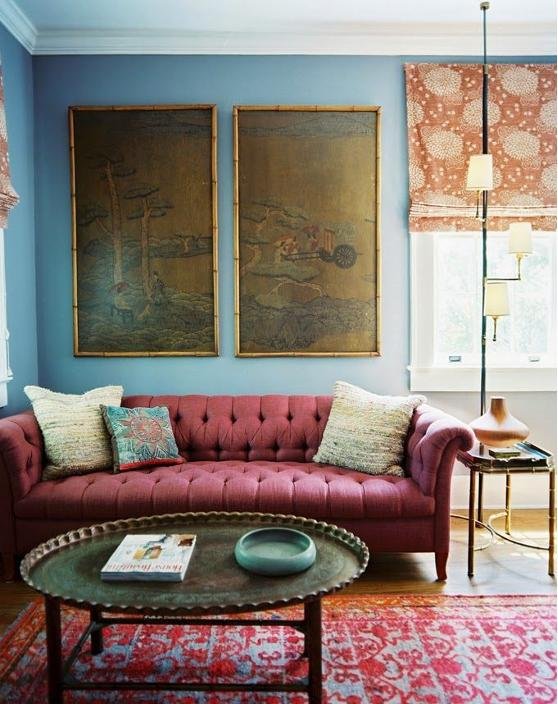 via pinterest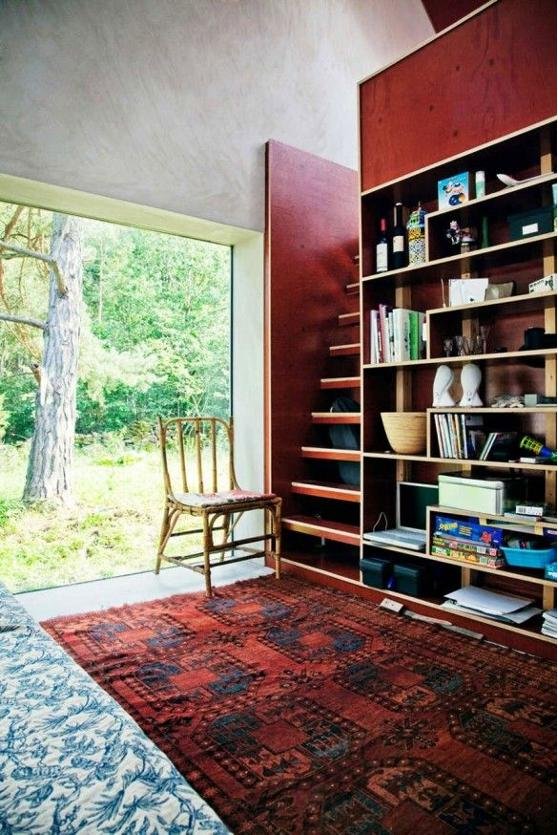 via pinterest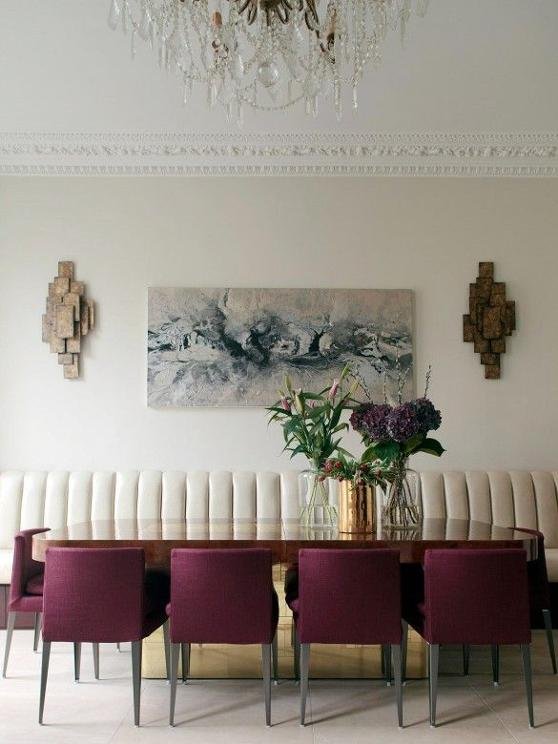 via pinterest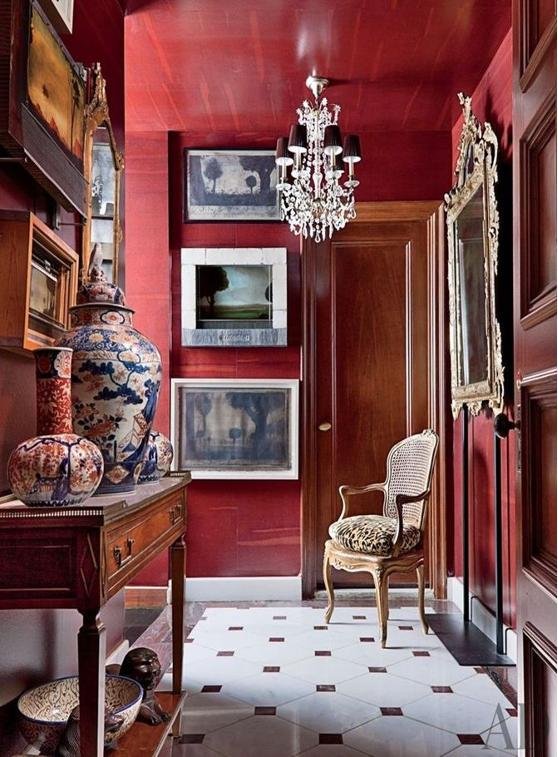 via pinterest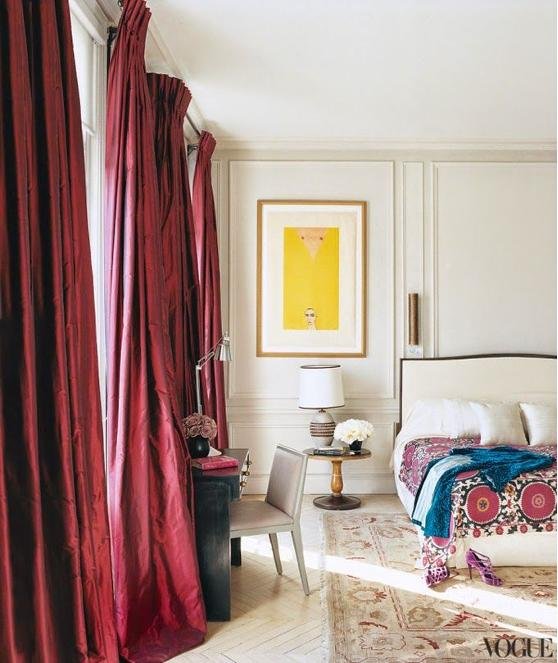 vogue via pinterest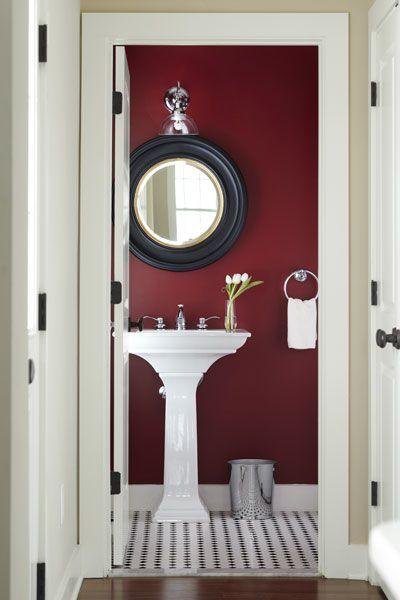 via pinterest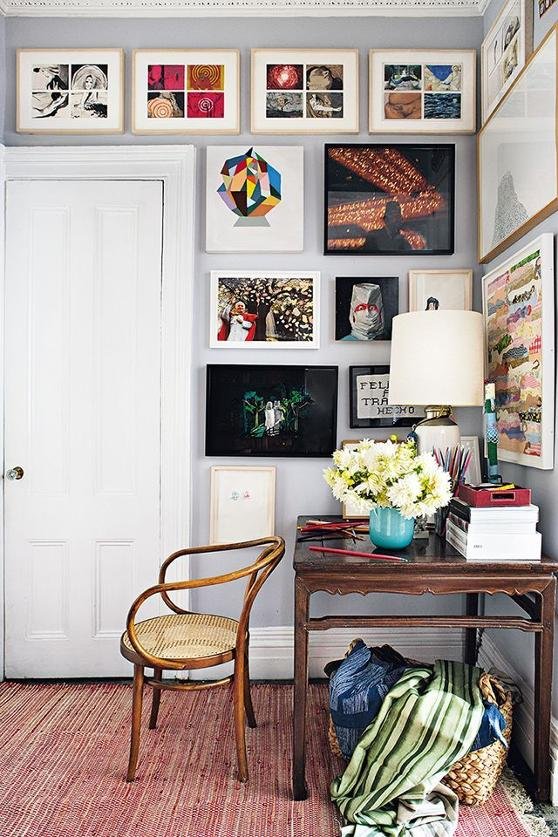 via pinterest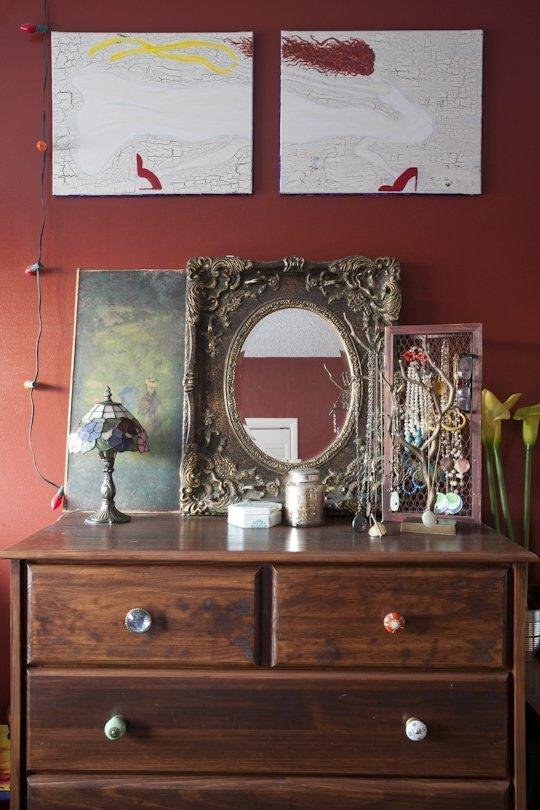 via apartment therapy
Hannah Stoehr

(1 month ago)

Reply
however, I do like the color....it just takes some getting used to (like forest green).
Hannah

(1 month ago)

Reply
Ew! This reminds me of growing up in the 90's. Last night at a RS activity they used mauve/marsala colored cups/napkins and I thought they matched the decor of our building very well. I thought perhaps they had been sitting in the closet for 20 years waiting to be used. When perhaps they were just making a fashion statement. Ha!
Wednesday, 7 January 2015
What's Your Style?
Happy New Year!!
Have you guys checked out our "What's Your Style" Quiz?
Simply answer a handful of fun questions and BOOM--- find out what your style is when it comes to decorating your home! You can also sign up to get a free in-depth breakdown and analysis of your preferences, customized furniture collections that fit your style, and a coupon for your next visit to RC Willey! Win, Win, Win!
Take this quiz and you'll be ready to change things up this year in your home (without the stress of not really knowing where to start)! You might even be surpirsed by your results- I know I was!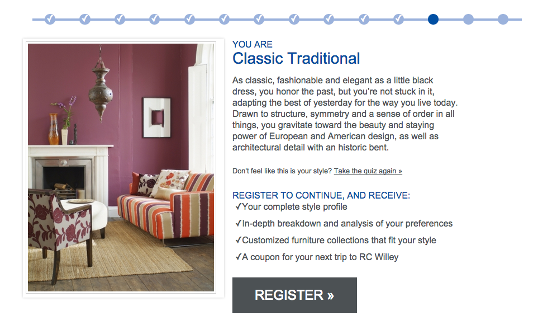 Wednesday, 17 December 2014
It's the Most Wonderful [Decorating] Time of the Year
I look forward to decorating my house at Christmas time pretty much all year! It's amazing how carefully placed seasonal decor can transform your home into a magical winter wonderland. Isn't it great? I never want December to end!
Here are some of my favorite Christmas looks I've seen this year....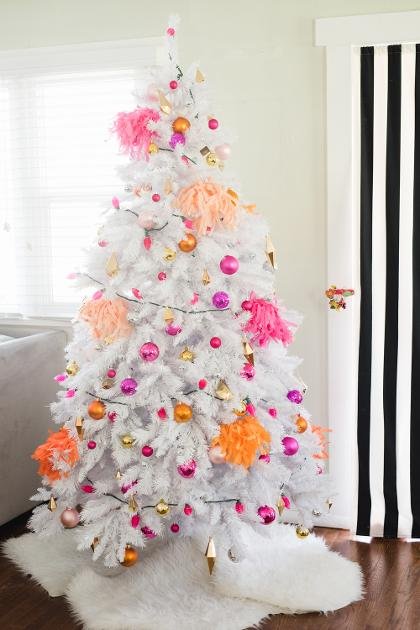 via the alison show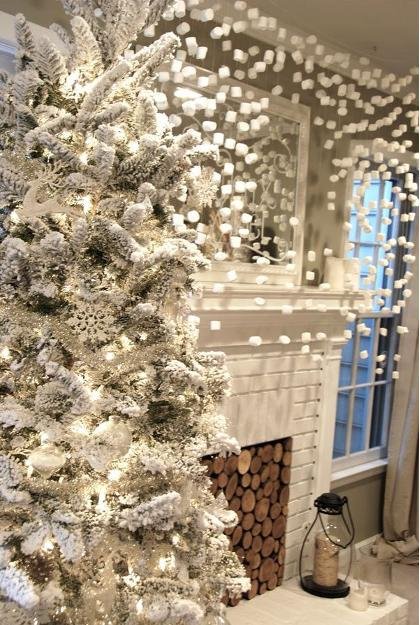 via design milk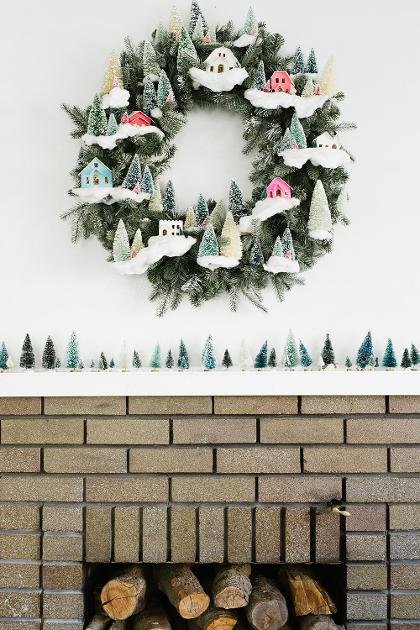 via the alison show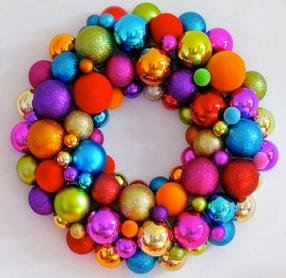 via design milk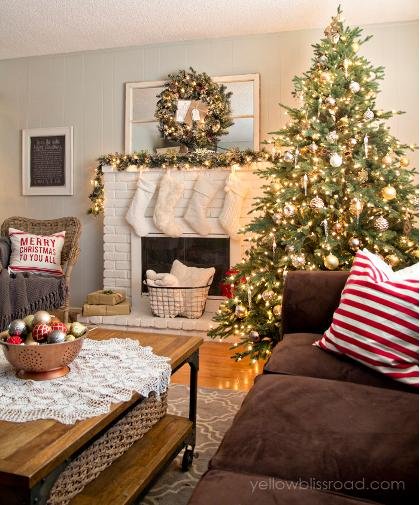 via yellowblissroad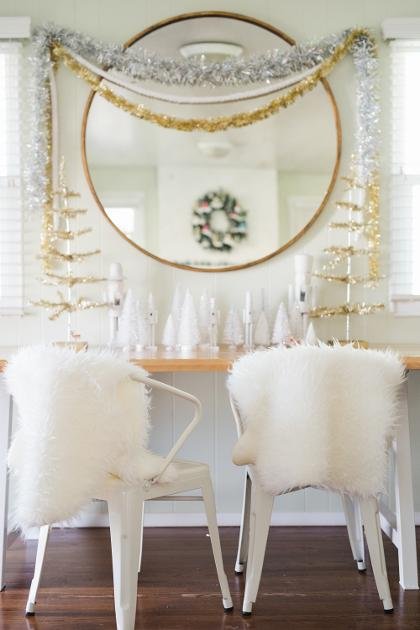 via the alison show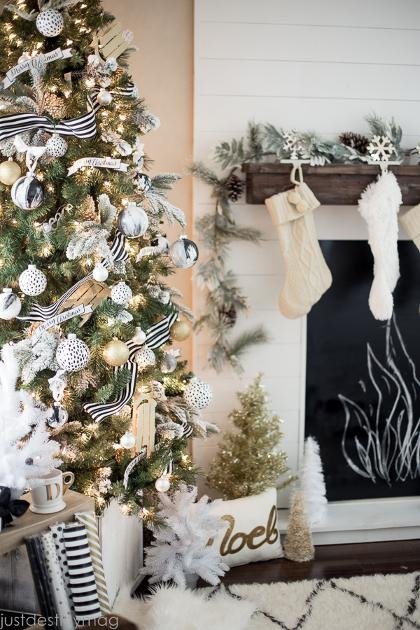 via lollyjane
via pinterest
Yvonne Isola

(3 months ago)

Reply
This last one of framed ornaments is very effective but I suppose one would need to take it apart to store it & one would need storage space for this huge frame.
Thursday, 20 November 2014
Chocolate
CHOCOLATE....
Arguably the most delicious treat in this world, and a pretty fabulous color when it comes to decorating interiors.
It's rich, comfortable & inviting-- the perfect hue to help you stay cozy during these dreary winter months.
It looks great on a wall, but if you don't want to go that far, pick up some pillows, a throw or some simple chocolate accessories to warm things up in your home.
And now, for a little inspiration.....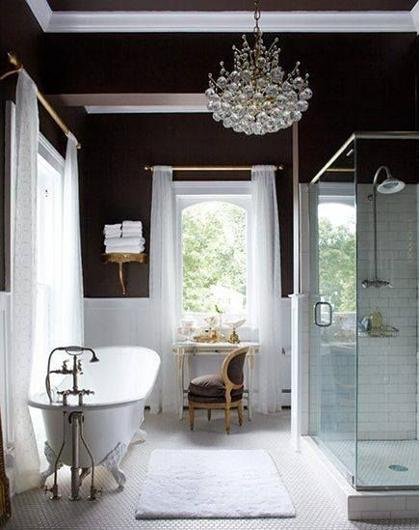 via pinterest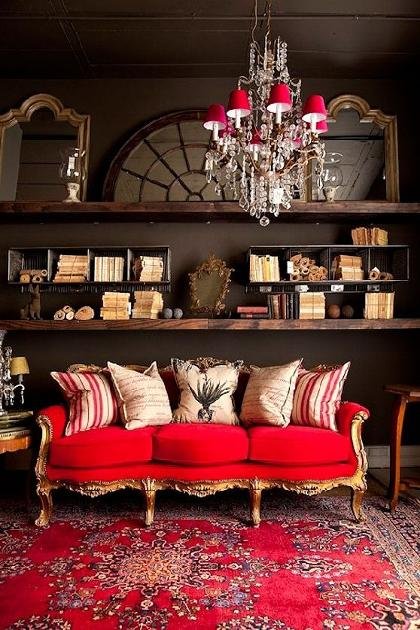 via pinterest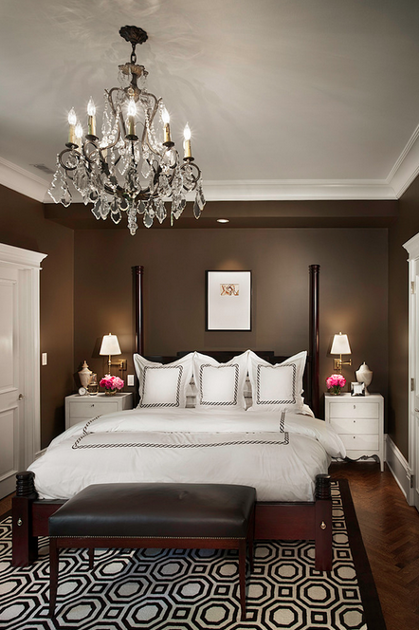 via pinterest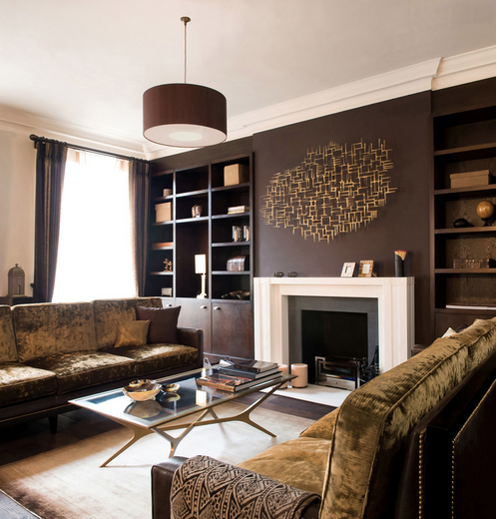 via pinterest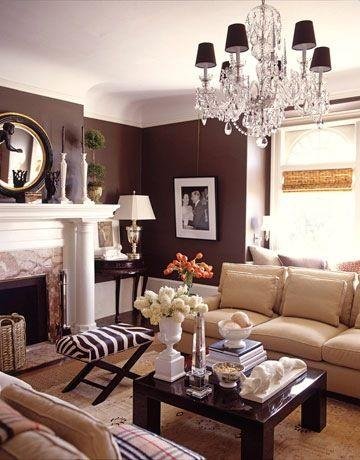 via pinterest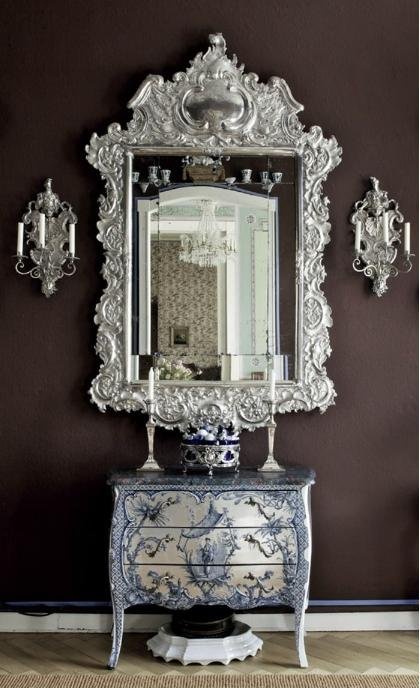 via pinterest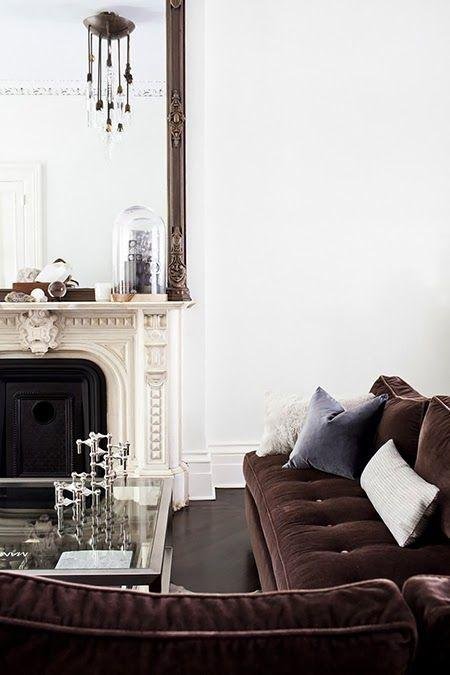 via pinterest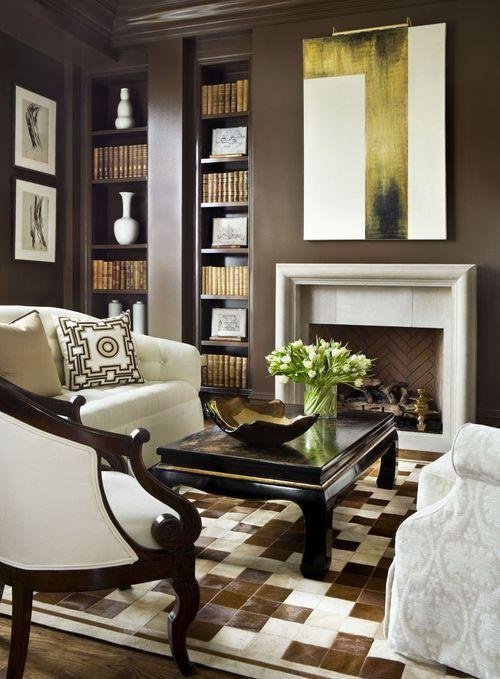 via pinterest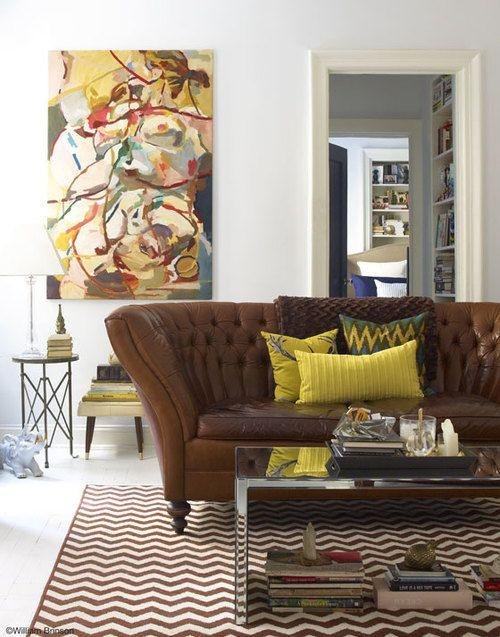 via pinterest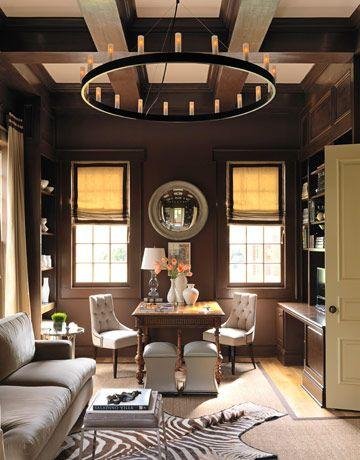 via pinterest
Wednesday, 5 November 2014
Is Your House Dressed for Fall?
Fall has been uncharacteristically warm here in Utah this year. Many of my Halloween memories as a kid include trick-or-treating in the freezing cold..... but this year it was a balmy 75 degrees on October 31st! With the weather so much warmer than normal, I still haven't done much "winterizing" to my house yet. Have you? As much as I'm hoping for a 65 degree Christmas I don't think it'll happen:) So, when things start cooling down outside, here are 5 simple changes you can make to your house in half an hour or less that will get you ready for the lower temperatures.....
1. Warm things up by bringing out blankets, quilts & throws for the sofa.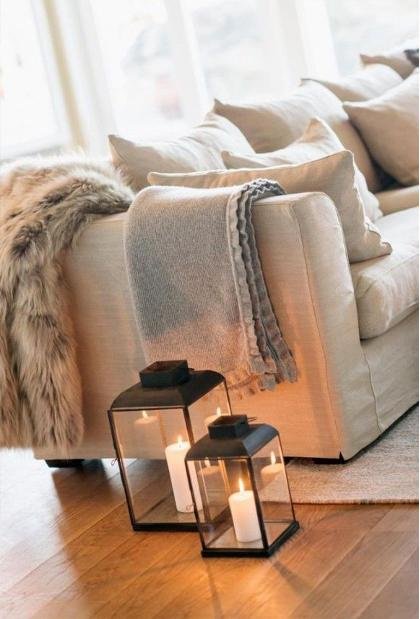 via pinterest
2. Add more lamps to light each room, and turn them on!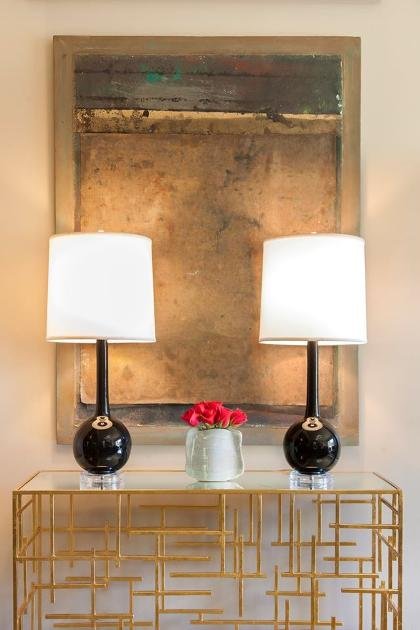 via pinterest
3. Pile on the pillows! The more texture they have, the better. You might want to consider switching out summery, floral prints for neutrals.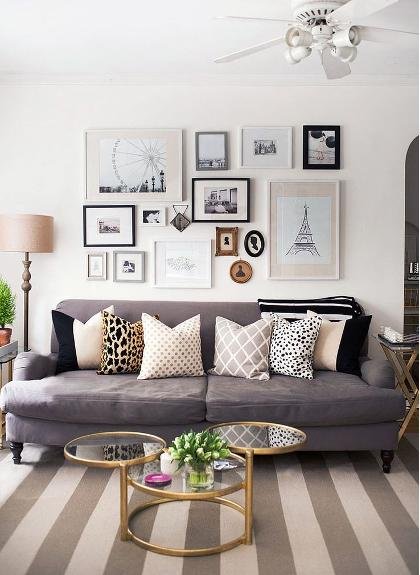 Pop Sugar via pinterest
4. Place an umbrella stand or a boot tray in your foyer in preparation for rainy/snowy weather.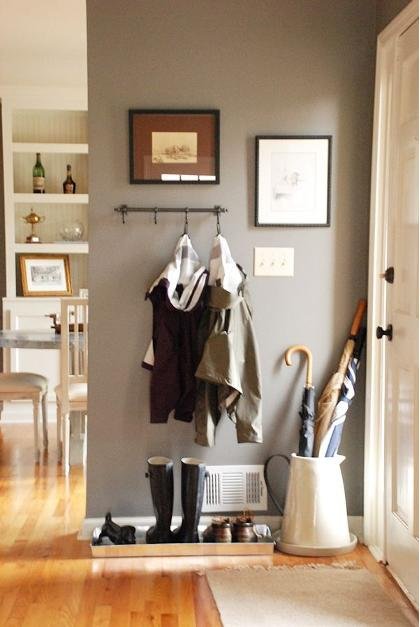 via pinterest
5. Bring on the fall scents--- pick up a new candle or create your own potpourri!
via pinterest
The Best Purchase I've Ever Made for my Kitchen....
If we're talking about spending money on pretty furniture, a delicious meal, cute clothes or a dreamy beach vacation.....I'm in! No problem! There are other things, however, that I just loathe spending my hard earned cash on. Read: New tires (or any car expenses), medical & dental bills, cleaning supplies, etc. Yuck.
A few months ago my husband and I reluctantly decided that our little freezer just wasn't cutting it anymore. We needed to take the plunge and get us a chest freezer. I'm sure you can understand my initial thoughts on the matter- OH GREAT. I mean, there were about a million other things I'd rather spend a couple hundred bucks on, but, like I said, there was no denying the fact that this had become a need, not really even a want. We picked out this freezer and called it good.
Fast forward to now. We've had our chest freezer for a little while, and can I just say I love it?! No, it wasn't the coolest, prettiest, or most exciting thing I've ever bought, but I cannot even begin to tell you all how useful it has been! Here are 4 reasons why I think everybody should invest in an extra freezer for their home:
1. You can plan ahead. Hello freezer meals! With the additional freezer space I've made it a habit to have at least 8 freezer meals made and on hand. My family has loved eating actual meals instead of cold cereal on the days that I was way too busy to make dinner!
2. You can stock up and shop smart! Salmon on sale? You've never seen chicken for such a good price? Not a problem! I'm always buying meat that is on sale at the grocery store, because I have room to store it!
3. You'll avoid injury. You don't get hit in the face with a jar of frozen jam or a pack of steaks every single time you open your freezer door. And this was a serious problem for me:)
4. More space = better organization. Now I can actually keep freezer meals, meat, vegetables, etc. in one freezer and ice cream, frozen fruit & popsicles in the other.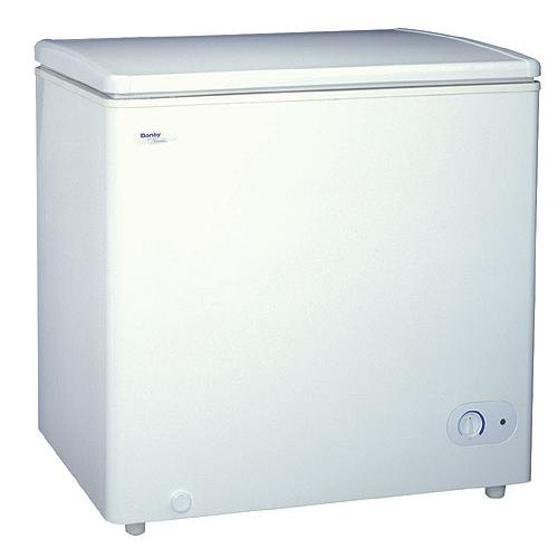 The fact that I love my chest freezer so much is probably a sign that I'm getting old.
But isn't she a beauty?
If you already have a chest freezer, what do you love about it?
kathryn

(5 months ago)

Reply
I BOUGHT A SMALL FREEZER AND A MICROWAVE, VERY HAPPY. JUST BOUGHT MY RETIREMENT DREAM DOUBLE WIDE WITH OUT THE POWER OR GAS TURNED ON. GAS GUY TOLD ME THE KITCHEN NEEDS TO BE GUTTED AND BOTH BATHROOMS LEAK AND SMELL LIKE SEWER BACK UP. BORROWED $$ FROM FAMILY TO GET IN THE DOOR. NO FIRST XMAS TREE, YAPPY DOG OR MY DREAM GARDEN FOR A LONG WHILE. ANY PROMO/MARKETING IDEAS? SUPPOSED TO BE THE HAPPIEST DAY OF MY LIFE. SO SAD
Monday, 29 September 2014
Trend Alert: Get Yourself an Eames Chair
Charles and Ray Eames, the powerhouse couple who designed the Eames chairs in the 1940's and 1950's probably had no idea just how influential and long lasting their designs would be. Constructed from wood, fiberglass, plastic and metal mesh-- Eames chairs are sleek, modern, and still highly coveted all these years later.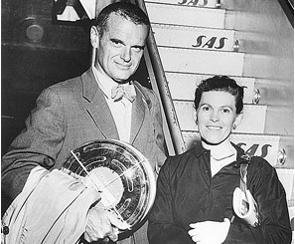 Original Eames chairs are hard to come by, but there are plenty of Eames imitations out there--- in fact they are all over in the design world right about now! Here is one that we carry at RC Willey: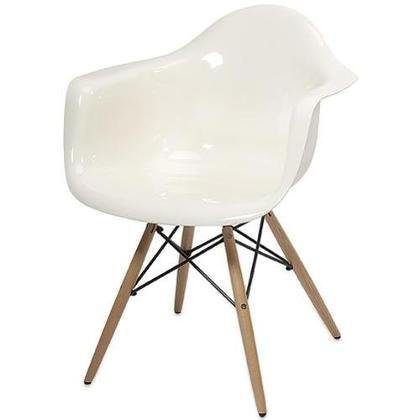 Don't you love it? I love all of the clean lines and curves- it's simple and elegant all at the same time. Whether you incorporate a handful of Eames chairs around your kitchen table, or you put an Eames rocker in your nursery.... they look absolutely fabulous in any modern room. Here are some of my favorites: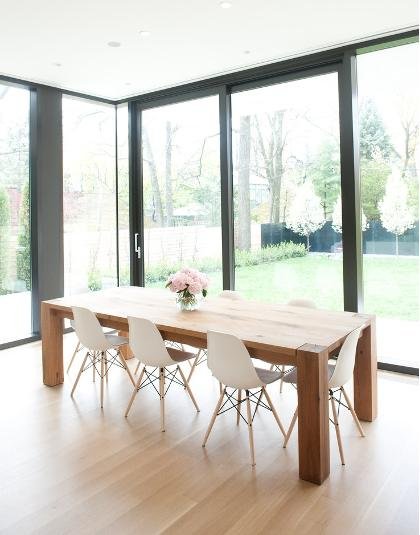 via pinterest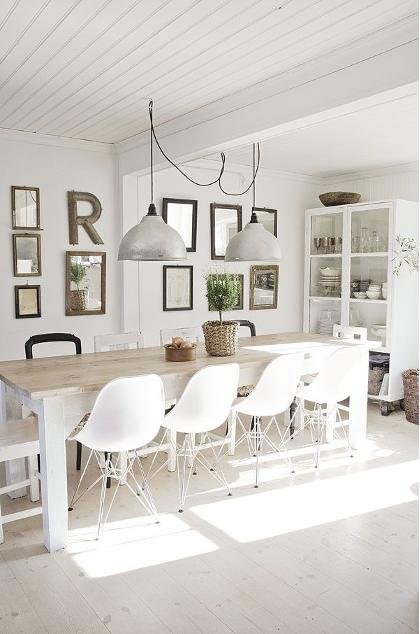 via pinterest
Wednesday, 27 August 2014
Sayonara Summer
As summer draws to an end each year I always seem to experience conflicting emotions. It's a little sad to think about the fact that vacations are over, hawaiian shave ice stands are closing, and the sun will soon go down much earlier than 9pm. But I'm also usually ready and excited to have a little more routine in my life, watch the leaves turn orange and yellow, and to pull out my fall sweaters. I guess the trick to living a full life is enjoying the here and now.
From a design aspect it doesn't get more summery than a crisp white room with brilliant pops of color. Ahhhh, doesn't this combination just make you happy? Here are some of the prettiest summery rooms I've seen this season.....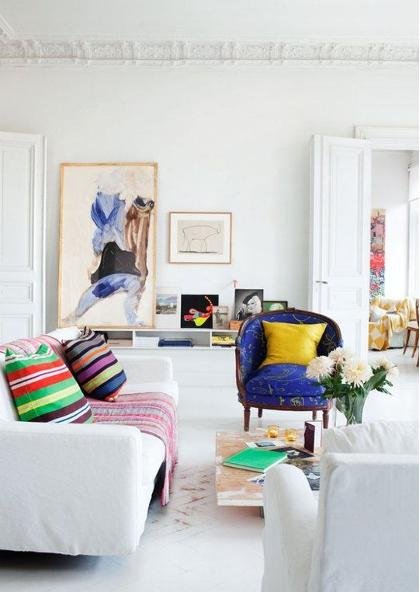 via pinterest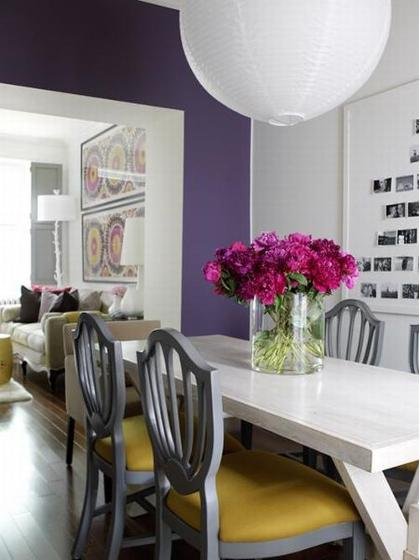 via pinterest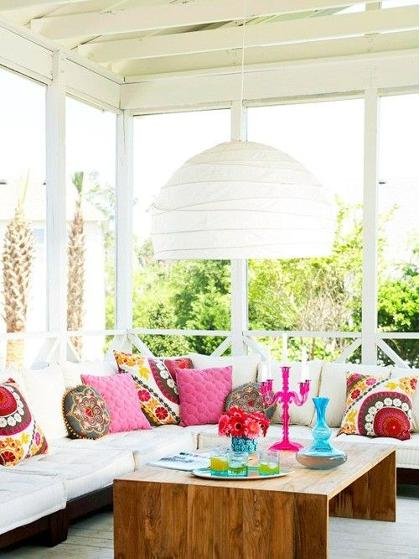 via pinterest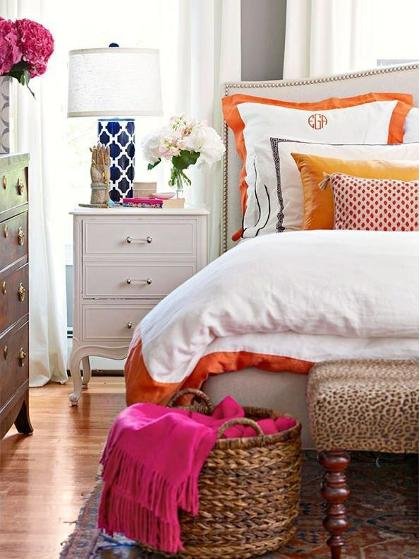 via pinterest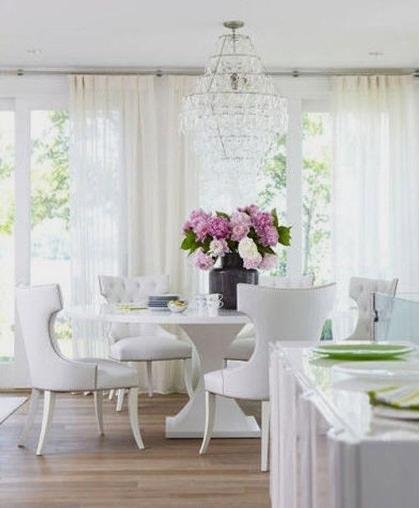 via pinterest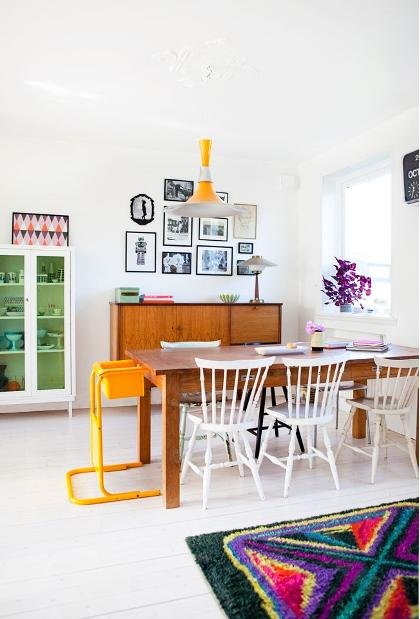 via pinterest

via pinterest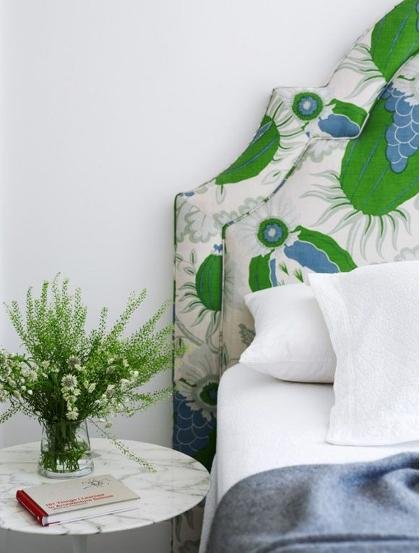 via pinterest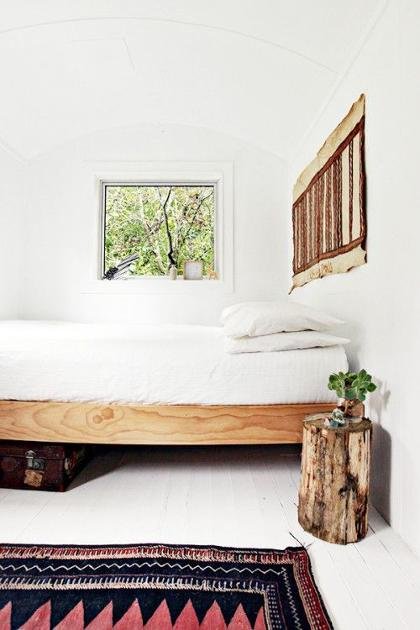 via pinterest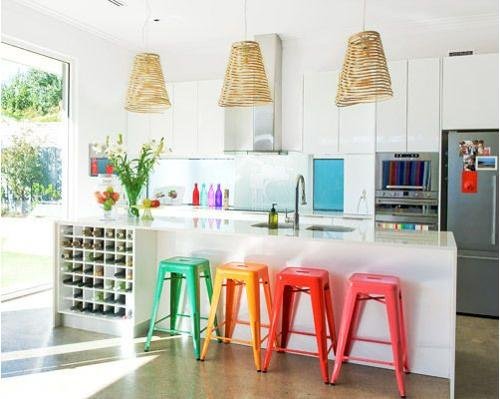 via pinterest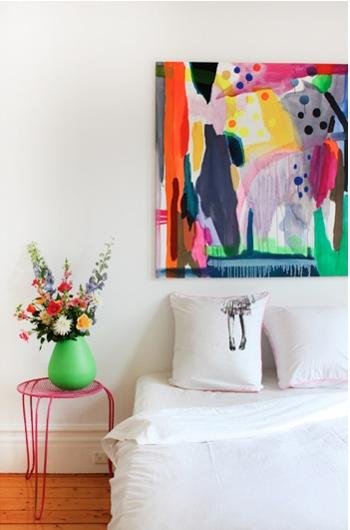 via pinterest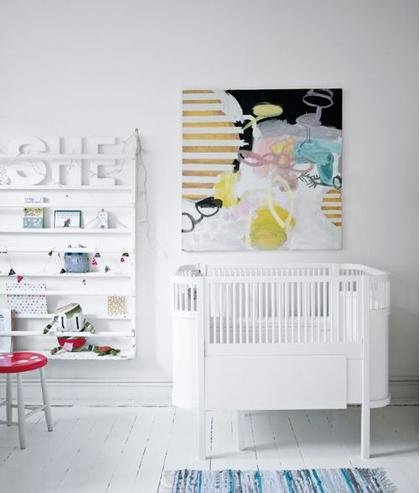 via pinterest
Summer, we've loved you, but we have to let you go.
Bring it on Fall. Can't wait to see what you bring to the table:)
The Easiest Bread I've Ever Made
I LOVE homemade bread. Like, really really love homemade bread. No matter how close to the real deal some store bought bread might be, it just doesn't even come close to the deliciousness of homemade bread. There's nothing like a fresh from the oven slice of warm bread slathered in copious amounts of butter. Get in my belly.
The term "homemade bread" can be scary for some. It's territory that people are hesitant to even venture into. I mean, you make a loaf of homemade bread and suddenly the general population thinks you're a domestic goddess! Case in point: The other night I hosted a dinner party with a bunch of girlfriends and I made this sourdough bread recipe I'm about to share with you. Everyone was ohhhhhhing and ahhhhhing over it. When I told them it was super easy one of my friends piped up, "Oh I don't do homemade bread. There's no way I could ever make it." Ummmm if you can do basic math and have flour, water, yeast & salt at your house I'm pretty sure you can make this bread! (Seriously, your kindgergartener could probably whip this up no problem.) And did I mention it's absolutely DELICIOUS?? Enjoy!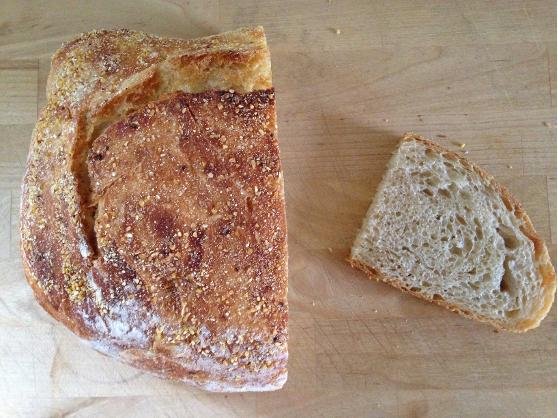 Amazing no-knead Sourdough
from the Keeping Up Cookbook
This easy method for making crusty, artisan sourdough bread might just change your life (and possibly your waistline). The texture is best with bread flour, but it works just as beautifully with all-purpose flour.
You will need a large, lidded, oven-proof pot or dutch oven. Measure the bottom of your pot to determine which size loaf to make (doesn't have to be exact).
8" round loaf
3 cups bread flour
1.5 cups water
2 teaspoons salt
1/4 teaspoon active dry yeast
cornmeal
10" round loaf
4 cups bread flour
2 cups water
1 tablespoon salt
1/2 teaspoon active dry yeast
cornmeal
In a large bowl, stir together ingredients until well combined. If there is leftover flour in the bowl after mixing, add water by the 1/4 teaspoon until all flour has been incorporated. Cover bowl with plastic wrap and allow to sit on your counter for 18 hours (plus or minus a few hours is fine). Dough will spread, rise slightly and be bubbly on top.
Lay a clean, cotton dishtowel on your counter (not terry cloth). Sprinkle it generously with cornmeal. Sprinkle a separate surface generously with flour. Using a rubber spatula, scoop dough onto floured surface. Dough will be very sticky, so use your spatula to "roll" the dough around until lightly covered in flour. With floured hands, shape dough into a loose ball by pushing edges away from you and pinching them together on the backside of the dough. Place dough, seam-side down, in center of cornmeal covered towel. Generously sprinkle entire surface of dough with the cornmeal. Fold towel over the dough and let rise 2 to 3 hours.
When ready to bake, place lidded pot in the oven and turn oven to 450 degrees. LEt preheat for at least 20 minutes. Transfer dough to preheated pot by sliding one hand under the towel and dumping dough into pot (now it will be seam-side up). Give pot a quick shake to even out dough, but don't worry if it isn't centered. Quickly replace lid and return pot to oven. Reduce heat to 400 degrees.
Bake covered for 20 minutes. Remove lid, then bake an additional 20 to 30 minutes, or until bread is nicely browned on the top. Immediately dump bread onto a cooling rack and let stand 15 minutes before slicing.
Un-follow Room To Talk