RC Willey Design Consultations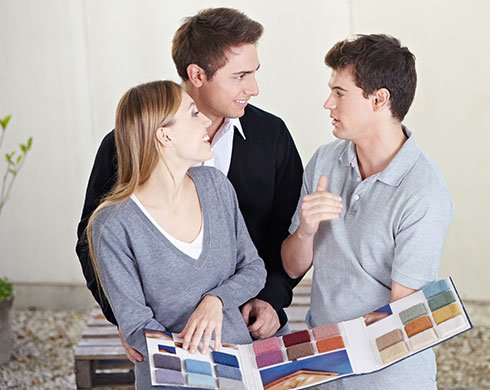 Everyone wants a home that reflects their personal style and accentuates the life they build inside it, but most of us don't know exactly how to connect the dots between what we currently have and what we really want. This is why RC Willey is offering professional design consultations from our highly trained and talented staff of interior designers.
Whether you want to decorate your family room or take your kid's room to the next level, we have an awesome staff of creative and professional designers who will listen to your dreams and create beautiful and functional solutions in your budget.
The RC Willey staff of professional designers can help you with furniture layout, color theory, accessories, or whole home vision and you are only 5 simple steps away from turning your home into a showpiece.
Simple Consultation Process
$100 Deposit


Buy a $100 RC Willey gift card as your deposit. This gift card can be used towards new products after your in-home consultation.

In-Home Consultation


Your designer will visit your home and get to know your style, needs & vision.

Floor Plans & Furniture Suggestions


Your designer will create floor plans & furniture suggestions based on your in-home consultation.

In-Store Review


Your designer will set up an appointment with you to discuss the floor plans and furnishings they have prepared for your new look.

Completing the Look


Now that your designer has earned your trust & learned your style they can help you create any finishing touches to complete your home.
Design Team Experience
RC Willey's Design Consultant Team come from a variety of backgrounds but they all share a few things in common:
They are customer first. They want to truly understand your needs and deliver a home you can be proud of.
They are great listeners. Our team wants to know what you want, why you want it and what price range you need it to be. The more you tell them the better your end result will be.
Design is in their blood. Most of our designers went to school for design & some of them are certified. They all have a passion for home furnishings & spend their time on and off the clock making everything beautiful around them.
We believe that everyone should be able to afford a home they can be proud of and interior designers should not just be accessible by the rich and famous. Our team is here for you to take what you have and accentuate it with what we have. We offer great financing as well so you can start living in your dream home now!
Get Inspired Now!