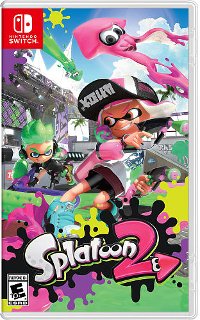 Splatoon 2 - Nintendo Switch - 59

99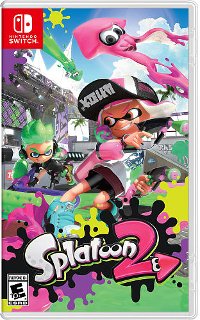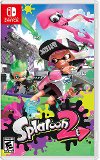 Splatoon 2 - Nintendo Switch
Description
Ink-splatting action is back and fresher than ever and you can find it at RC Willey! The squid kids called Inklings are back to splat more ink and claim more turf in this colorful and chaotic 4 on 4 action shooter. For the first time, take Turf War battles on-the-go with the Nintendo Switch™ system, and use any of the console's portable play styles for intense local multiplayer action. Even team up for new 4-player co-op fun in Salmon Run!

Trailer

Features
New dual-wielding Splat Dualies join the action, complete with a new Dodge Roll move. Mainstays like the Splat Roller and Splat Charger have also been remixed to include new gameplay mechanics and brand-new special weapons.
In a first for the series, compete in local multiplayer: Turf War battles, whether in TV mode or on-the-go in handheld or tabletop modes. Online battles also make a return.
Play using the Joy-Con™ controllers or the Nintendo Switch Pro Controller (sold separately), both of which allow for gyro controls for better aiming and control.
Two years have passed since the release of Splatoon in real life and two years have also passed in the game world. Some familiar characters return under different circumstances, and new characters are introduced as well.
Iconic 4 vs. 4 Turf War battles return. The goal is to splat ink on as much territory as possible, while strategically submerging yourself in your team's colors and blasting your enemies.