Posted by Andie on November 17, 2009
Anyone out there like bargains? You'll like this then.
Yesterday CNNMoney produced an interesting article discussing Flatscreen TV Price Wars for the upcoming holiday season. The article claimed that now is the time to purchase a 32-inch to 37-inch LCD TV because of the great prices around. A consumer electronics expert said that he's already seeing 32-inch LCD Models that are typically $500 or more, for under $400.
Now I am by no means a television expert, but I'm a girl that understands and appreciates a good deal. My mother certainly taught me the value of bargain shopping. I pulled up the RC Willey website after reading the article, wondering where we stood on the price scale in regard to LCD TV's. I must admit I was surprised when I found that we've got a 32-inch LCD TV for a whopping $299! I'm not even joking. $299!
That's way better than 'under $400', don't you think? Maybe CNNMoney should have done a little more homework.
Check it out yourself!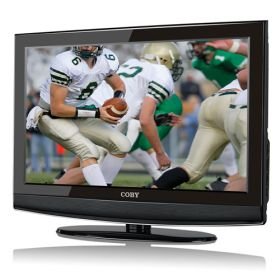 Popular Posts
Subscribe to the Room To Talk Blog
Subscribe to the Room To Talk Blog
Unsubscribe from the Room To Talk Blog