Posted by Andie on December 7, 2009
A little while back I was living in Chardon, Ohio, a small charming country town on the outskirts of Cleveland. Honestly, this place was a dream. People in Chardon still take long walks, and sit out on their porches to enjoy the sunset. They bake pies for their neighbors, and find the time to sing in the local choir. It was such an ideal way of life. The only downside to this little town, was that it was impossible to get anywhere on your own. I can't tell you how many times I found myself on a foreign country road, completely lost and confused. I decided to take matters into my own hands, and I asked for a Tom Tom GPS for Christmas. Honestly, it changed my life. Thanks, Mom and Dad.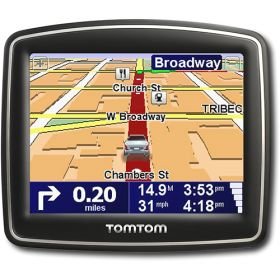 My GPS is named Gina (I think that everyone who owns a GPS needs to name it because you will end up loving it like a child, or a best friend.) Gina hasn't disappointed me yet; in fact, she's saved me too many times to even count. Not only does she help me when I'm driving in unfamiliar territory, but she also finds restaurants, gas stations, and book stores for me too. Wow, what a friend.
RC Willey is having a 12 Days of Christmas promotion. Every day, for the first 12 days of December, there are 2 featured items available for a heavily discounted price, for your Christmas Shopping convenience. The best part, is that you don't have to do anything. Just show up on the specified day at one of our stores, or purchase the item online, and you'll receive the discount!
Here's my favorite pick: December 8th, you can buy a Tom Tom GPS for $119.95.
If you don't already have your own Gina, I highly recommend it. It's a purchase you'll never regret.
Sort By Blog Topic:
Popular Posts
Subscribe to the Room To Talk Blog
Subscribe to the Room To Talk Blog
Unsubscribe from the Room To Talk Blog