Posted by Andie on December 28, 2009
I woke up early Christmas morning completely shocked to find this Sony 32" 720p LCD TV under the tree.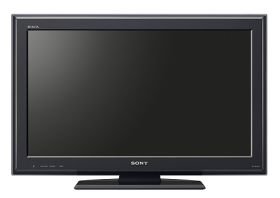 It's pure awesome. My husband and I finally had time to get it out of the box and put it together last night. After a simple-set up, we popped in The Bourne Ultimatum and both of us sat there drooling over the Picture Quality and Clarity. For a girl that didn't think she was that into electronics, I'm pretty sure that I love our new TV just as much as my ultra-boy husband. Who knew?
P.S. I can't tell you how happy we are to have upgraded from watching movies on our laptop computers to a nice TV screen. Let's just say, there is a HUGE difference.
Sort By Blog Topic:
Popular Posts
Subscribe to the Room To Talk Blog
Subscribe to the Room To Talk Blog
Unsubscribe from the Room To Talk Blog