Posted by Andie on January 5, 2010
Love the holidays. Hate what they do to my body. Why is it every December I completely lose control when it comes to food? It's seriously disgusting. This is when I really love New Years Resolutions and a fresh start. Almost every year my list includes 1) eat healthy. 2) exercise (preferably more than the two minute walk from my car to my office desk each morning).
Last night, for the first time in over a month, I passed on dessert. It was even Chocolate cake, my absolute favorite. Let me tell you, it was beyond liberating. I feel like a new woman. Bring on the carrot sticks and exercise!
I'm assuming I'm not the only one out there that hasn't stepped on a piece of exercise equipment for a while, and so I'm going to help one of you out with your New Years Resolutions.
RC Willey is going to give this Elliptical to one of my followers!!
With 8 different tension levels, and a screen that displays speed, distance, time, calories burned, and pulse rate- you'll be in exercise business with this beauty.
Sign up to be a follower of my blog now, and you'll have a chance to win! I don't know about you, but that's the easiest way to score an elliptical that I've ever heard of. I'll pick a lucky random follower on January 31st and all of their exercising dreams will come true! Good Luck!!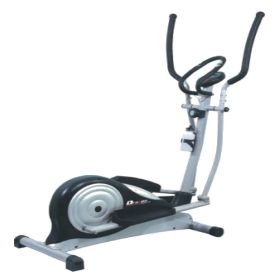 Sort By Blog Topic:
Popular Posts
Subscribe to the Room To Talk Blog
Subscribe to the Room To Talk Blog
Unsubscribe from the Room To Talk Blog