Posted by Michael on October 13, 2010
If your mother is like mine, she taught you how to fold napkins, arrange place settings correctly, and the rules of proper dining etiquette.
If you're like me, it's hard to remember everything your mother taught you, and nice to refer to a cheat sheet occasionally....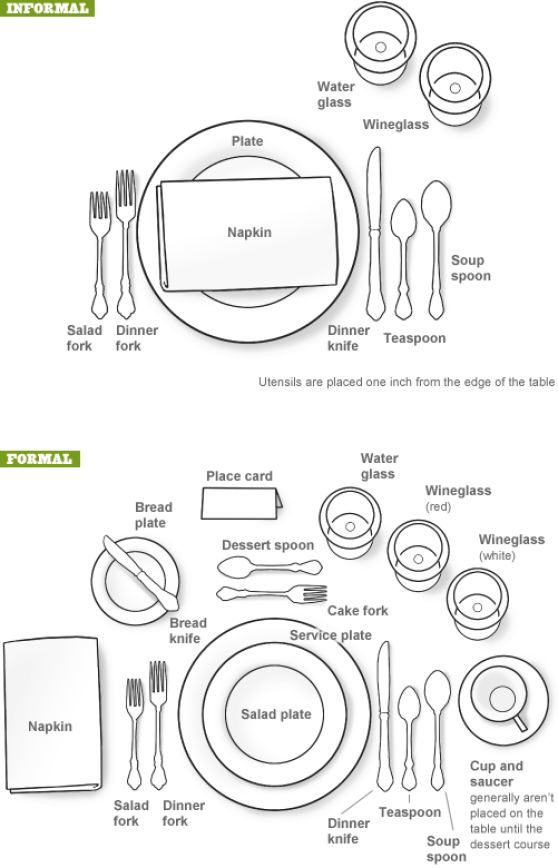 Image courtesy of Dinner party menu ideas

Does anyone actually remember all of this???
Popular Posts
Subscribe to the Room To Talk Blog
Subscribe to the Room To Talk Blog
Unsubscribe from the Room To Talk Blog