Posted by Andie on November 24, 2010
This Thanksgiving season, I am so grateful for many things.... family, faith, the snow, my husband's cooking, a clean bathroom, and short hair that doesn't take a long time to blowdry, just to name a few.
I hate to admit it, but I've also realized I'm extremely grateful for kleenexes this year. Somehow, I've turned into quite the softy.
They certainly came in handy when I saw this movie: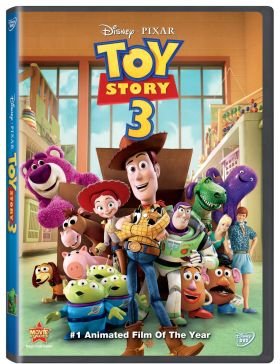 And no doubt they'll come in handy again when we buy it for our home collection.
If you are also grateful for kleenexes, or even if you're like my husband and don't understand why kleenexes would serve any purpose to you while watching a movie... you can buy the Toy Story 3 dvd AND a dvd player for just $10 buckaroos when you spend $499 or more this week at RC Willey!
Whether you bawl through the whole thing or your eyes stay dry, you'll love it!
Congratulations to our Watching Football in 6 Words Contest Winner!
Doug's brilliant 1st place story went like this:
Pig's Born. Pig Dies. Pig(Skin) Flies
Doug is going to be taking home a Free 40" Prizmo LCD TV to watch all the football he desires! Congrats!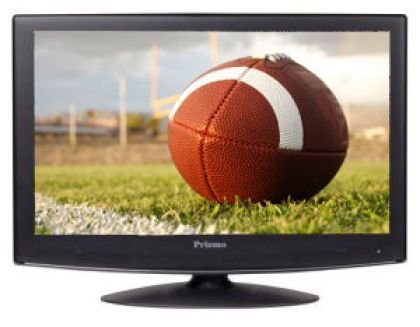 Selecting just one winner was very difficult because there were so many great 6 word stories, so we decided to pick our top 25 entries. Each of these writers will be sent a $25 RC Willey Gift Card so that they can put it towards their own 40" TV for supreme football viewing! Here are the 24 2nd place winners (in alphabetical order).....
1. Elway's leap, so sweet, Packers weep.- Alan Nichols
2. Sale: Recorded Superbowl, bonus ultrasound ending.- Carlos
3. Yesteryears heroes, today's armchair quarterback.- Bart Crabbe
4. Flatscreen Football: Where HEAVEN meets TURF.....- Brandon
5. It's a fumble! Kid's recover remote.- Bobby Chauhan
6. I cheered. She jeered. Love's weird.- Brian
7. Your Mother's, now? The game's on....- Mark
8. Two caesareans timed, home 49er superbowls.- Carol Lyon
9. Got married because Farve lost playoffs.- Stephanie
10. girl loves football. Boy loves Girl!- Claire
11. Four Boys. Four smiles. One Dream.- Charlie
12. Lost. Should have gone to church.- Devin
13. My son getting his first tackle.- Jason
14. Watching football: Saturday's heroes, Sunday's superstars.- Hyrum
15. "Ready set: Hike... Fumblerooski Touchdown...Priceless!"- Jeffrey
16. Stadium parking $40, car towed $352.- Linda Johnson
17. Football, you had me at kickoff.- Matt
18. Flag thrown. Beer spills. Ref blind?- Micaela
19. Two seconds, Hail Mary; I believe!- Ron Weinstein
20. They started under friday night lights.- Edward
21. Pigskin follies, whistled nightmares, broken dreams!- Dave
22. One inch, he's in! We win!- Jason Urmston
23. Snip. "TV's broken...!?!" "Again? Shame!" (Yes!)- Mike
24. Season tickets. Summer Funeral. Missing Dad.- Wade Palmer
Thanks for sharing your writing skills everybody!
Congrats are also in order for our randomly selected Winners of Our Thanksgiving Recipe Contest!
Gary Vincent, from Tooele, UT won the 10 pc. Holiday Cookware Set!
Mariela Rogers, from Roseville, CA won the Turkey Roaster and Turkey Platter!
Check out all of the amazing Thanksgiving recipes that readers have submitted! Happy Thanksgiving!
Popular Posts
Subscribe to the Room To Talk Blog
Subscribe to the Room To Talk Blog
Unsubscribe from the Room To Talk Blog