Posted by Andie on December 8, 2010
Christmas is Best When You Compromise.
The other night my husband and I went to pick out our very first Christmas tree! Unfortunately we quickly realized that we both had very different Christmas tree decorating expectations. I was set on pretty white lights. He was dying for colored.
Well, I figured since he hefted 12 boxes of Christmas decorations up 2 flights of stairs for me, and has been patient with the fact that our apartment has turned into a mini Christmas village this month, the least I could do was let the guy have colored lights.
And you know what? 800 little colored lights on our tree later, I'm so glad I did!
I seriously feel like a kid again!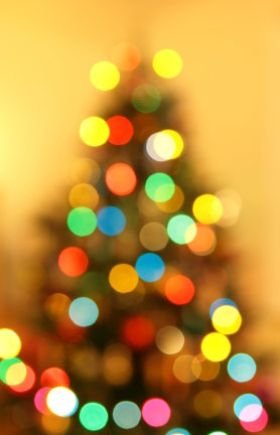 Have you compromised this year?
Sort By Blog Topic:
Popular Posts
Subscribe to the Room To Talk Blog
Subscribe to the Room To Talk Blog
Unsubscribe from the Room To Talk Blog