Posted by Andie on December 31, 2010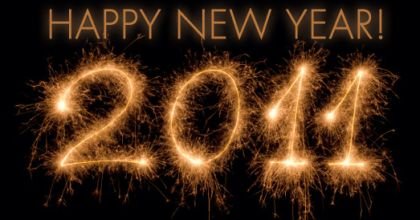 I am pretty much a freak about celebrating holidays and making up excuses to have parties all year round. The only time I really don't feel like partying is ironically New Year's Eve, arguably the biggest party night of the year. Ironic? Every year it rolls around, I'm still exhausted from Christmas, I'm sick of eating fudge and cheese balls, and my body is begging me to go back to the gym and get more sleep. If you haven't heard enough of my griping, please refer to last year's New Year's Eve post detailing the multiple reasons I feel this holiday is largely over-rated.
That being said, I am looking forward to a relatively quiet evening watching Psych episodes and playing card games with my husband and parents. Boring? Probably. But so appealing to my tired, broken body. Whatever you choose to do to ring in the new year, have a great time! Happy New Year! May all your 2011 wishes come true!
Sort By Blog Topic:
Popular Posts
Subscribe to the Room To Talk Blog
Subscribe to the Room To Talk Blog
Unsubscribe from the Room To Talk Blog