Posted by Andie on February 24, 2010
I would replace all of my meals with desserts if I could get away with it. In my opinion there are few things in this world that are better than a slice of delicious chocolate cake with chocolate frosting, a home-made sugar cookie, or a piece of Dulce de leche cheese cake. There is only one genre of desserts that I pass on every time. PIE
Ever since I was a kid, I've never cared for any type of pie, ESPECIALLY the fruit kind. I always thought of pie as an old person dessert. Weird, or maybe true? Now, I just think that it's a waste of calories. As I was thinking about pie this morning 3 stories/thoughts came to mind.
1. College. Blind date. Painfully awful. This boy had baked a frozen Marie Calenders razzleberry pie for dessert (keep in mind there were a bunch of couples there... it's not like I was the only one he was cooking for). When I politely informed him that I wouldn't care for any of the pie, and that I'd just like a scoop of vanilla ice cream instead he got really offended. He was so mad that he literally ignored me for the rest of the night. Woops. We never went out again. Thank you, razzleberry pie.
2. Have you ever seen two girls eat an ENTIRE pie in less than 5 minutes, on accident? One time my roommate Stephanie had just made a banana cream pie. She and our friend Bonnie sat down at the table to try a slice while I was eating dinner. We had been eating, talking, and laughing for a few minutes when I noticed that the whole pie was gone. Just as I asked them where the rest of their pie went, they both came to the realization that they had pounded down the entire thing. They couldn't believe it, they were so mortified. As they were drowning in their sorrows I was rolling on the ground laughing so hard I couldn't breathe. Let's just say they were pretty sick for the next 24 hours.
3. Why is it tradition to eat pumpkin pie at Thanksgiving? It's honestly my very favorite holiday, but I must say that when it's time for dessert, I am less than satisfied. I'm always wishing for something better than pumpkin pie to top off such an excellent meal. I've said it before and I'll say it again, when the day comes that I host Thanksgiving dinner at my house, there is going to be a new sheriff in town. I'll be serving chocolate cake in addition to pie.
For those of you that think I'm crazy, and enjoy pie, you'll love this promotion for our Private Event. Print off this blog post and come into any RC Willey location between now and this Saturday (Feb. 27th), and you'll receive a free 8" Fruit Pie!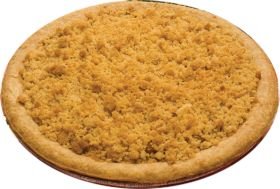 In addition to getting a whole pie, you'll have a chance to get $50, $100, or $200 off your purchase (depending on price of purchase) *Some exclusions apply. Promotion not valid at RC Willey Outlet Stores. See you there!
Sort By Blog Topic:
Popular Posts
Subscribe to the Room To Talk Blog
Subscribe to the Room To Talk Blog
Unsubscribe from the Room To Talk Blog