Posted by Andie on March 16, 2010
Have you ever found something that you couldn't live without at a store, only to find that it wasn't in stock, and you were going to have to wait weeks, or maybe months until that item came in? I have, and it was pretty frustrating. I can get a little impatient. When I want something, I want it NOW. Not in twelve weeks.
Most of the time that scenario will never happen at RC Willey. I'll tell you why.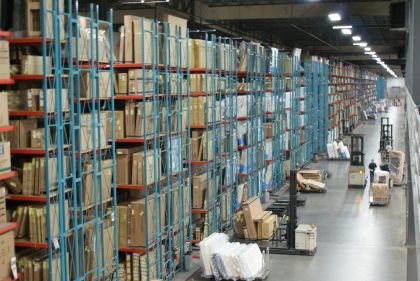 RC Willey has a HUGE Inter-Mountain Distribution Center (IDC) in Salt Lake City. It's literally the size of 12 football fields. This gigantic warehouse holds over 276,574 pieces of inventory, worth over $50 million on any given day. That means, you want something, we've got it. Today. Or tomorrow. No waiting twelve weeks.
Here's how it works: Manufacturers from all over the world ship their products to IDC (or the distribution centers in Nevada and California). Each day, 40-45 truckloads arrive with about 5,500 pieces of new inventory. The product is then unloaded, organized, and stocked in shelves up to three stories high.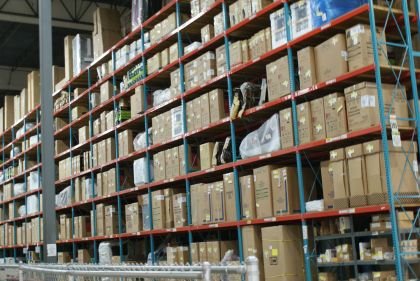 From IDC, inventory is taken to our RC Willey Stores, our other distribution centers, and also delivered directly to your home.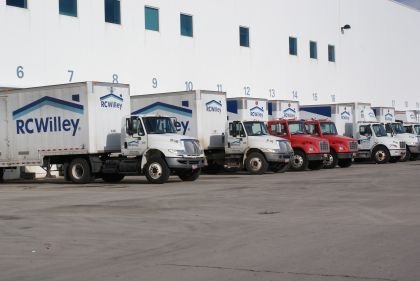 Thanks to our large pool of inventory, RC Willey has the ability to deliver quickly. When you buy product from us, we try to get it delivered to your home within 3 days. (Within 5 days if you are out of the Utah market and your inventory is coming from IDC) Everything about our delivery process is smooth. Customers receive an e-mail the night before their delivery with an approximate delivery time, and the next morning the drivers call them to confirm that time. Drivers then embark on a computerized route that gets them from house to house quickly and efficiently. The system has been improved over time, and so it's no surprise that delivery trucks visit 500-600 homes per day.
Getting furniture from RC Willey is almost as quick, convenient, and painless as picking up french fries and a chocolate shake from the fast food drive-through. Don't believe me? Try it out for yourself!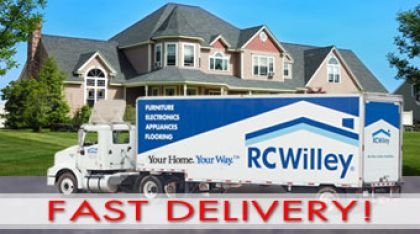 Popular Posts
Subscribe to the Room To Talk Blog
Subscribe to the Room To Talk Blog
Unsubscribe from the Room To Talk Blog