Posted by Andie on March 2, 2010
Thank goodness February is finally over, and March is here. Make room for blossoming buds on trees, waking up to the sound of chirping birds, neighbors coming out of winter hibernation, and looking ten pounds thinner after you've shed your parka. I can't wait.
Spring has always signified new beginnings for me. A fresh start. No wonder I love spring cleaning. Out with the old, and in with the new. This is the perfect time of year to clean out, throw away, de-clutter, and re-vamp. One of the best places to start is your bedroom. Here are ten easy things you can do to give your bedroom a fresh new look!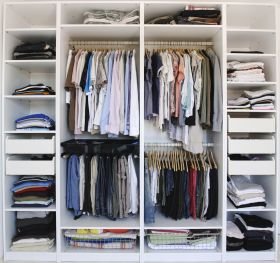 1. De-Junk
Get two big garbage bags. You will use one for actual garbage, and the other for gently used items that you can donate to charity or give away. Go through your closet, and drawers and GET RID of anything you haven't worn or used in the past year. If you are like me, you might need a friend with you to act as the voice of reason. She'll convince you that no matter how much you loved those sandals five years ago, you're never actually going to wear them again. The more you junk, the better. Plus getting rid will give you an excuse to do some shopping to update your wardrobe.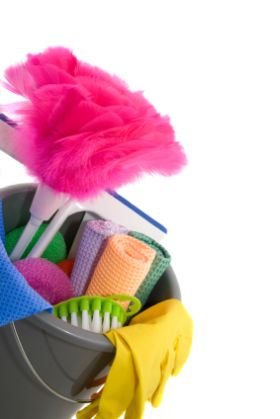 2. Take the time to REALLY clean
This should not be a half-effort job. Get a bucket of soapy water (Mr. Clean is my personal favorite), a sponge, and a toothbrush and attack everything. The shelves in your closet, the baseboards, the walls, the doors. Dust your furniture, and get rid of any cobwebs on the ceiling. Clean your carpets if you have access to a carpet cleaning system. Throw your mattress pad, sheets, and pillowcases in the washing machine. Remember, the more thorough, the better.
*Now that you've cleaned and de-cluttered, we are on to the fun part. Re-vamping and re-freshing. You might want to try some of these ideas to bring new life to your room if you haven't already...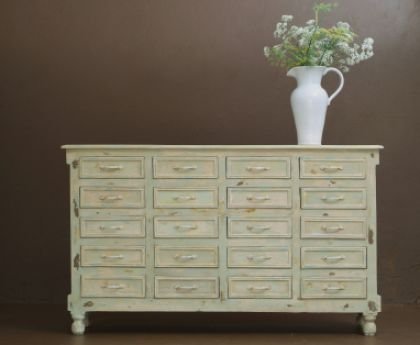 3. Move Around Your Furniture
The most obvious way to change your bedroom is to buy a new bedroom set. If you are in the market, perfect. You'll have a lot of gorgeous furniture to choose from. If this isn't an option for you, try moving around your furniture to create a new look. If that's not enough, and you just can't stand the furniture that you've got, try re-painting some of it and finding new knobs for your dresser drawers.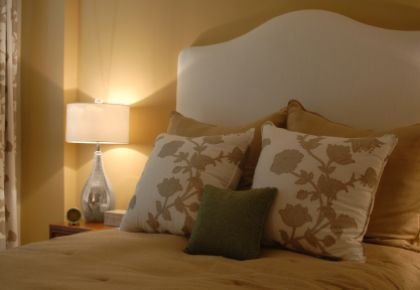 4. Need a Headboard?

Since your bedroom is primarily used for sleeping, the bed should be the focal point of the room. If you don't have a headboard, you can find some for a reasonable price. Another option is to try making your own! HGTV gives great headboard ideas and step by step instructions on how to create your own chic fabric headboard.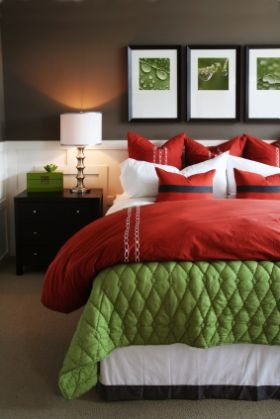 5. Don't Skimp On The Bedding
No matter how lovely the furniture is or how great the paint on the walls looks, if the bedding doesn't impress, then the whole room is kind of a bust. It's usually the first thing I notice. Unfortunately, purchasing new bedding gets very expensive, very quickly. If you don't want to purchase a whole new bedding set, try layering blankets and folded plush throws at the end of your bed for a luxurious look. Add lots of colorful, patterned pillows (you can make your own if you know how to sew). The more pillows the better.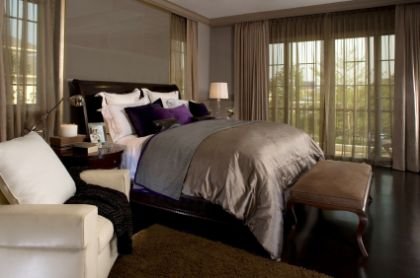 6. Accessorize With Furniture
If you have the space, try to get your hands on any type of furniture you can to help embellish your bedroom. Placing a bench at the foot of the bed, or a comfy reading chair with an ottoman in the corner can help transform your bedroom into more of a suite, not just a place to sleep.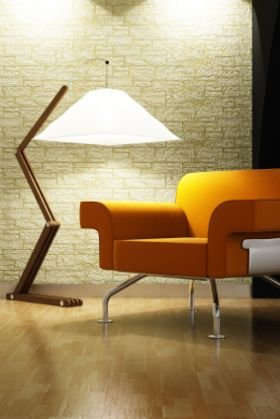 7. Get More Light

If you don't already have lamps on your nightstands, dressers, or the floor, you should definitely invest in some. If you are sick of your perfectly good lamps, start looking for new lamp shades. You can usually find them for a fraction of the price that an entire lamp will cost you, and they will still help change the style of your room.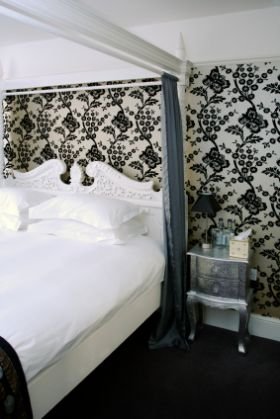 8. Give Your Walls Some Love
Re-paint your entire room a new, fresh color, or simply paint one wall a bold accent color. If you want to go out on a limb, say hello to wallpaper! Can you believe that it's back? Well, it is, and it's a much improved version of the old stuff. Now you can find highly textured and very elegant wall paper that is easier to remove than it used to be. I'm loving bold, bright patterned wallpaper at the moment.
9. Hang Stuff Up

I love mirrors because you can get them in a myriad of different shapes and sizes. Nothing makes a room look bigger than it really is more than a mirror hanging on the wall. Next, personalize your bedroom- hang the things you love up on the wall. You could showcase anything from expensive paintings, to photographs from your travels, to your child's artwork. Be creative, and make it your own.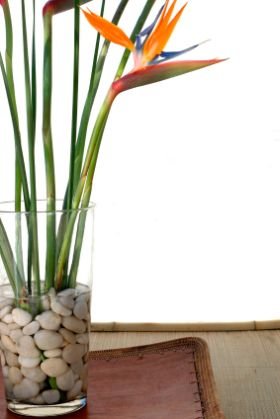 10. Fresh Flowers Deliver

Have you ever stayed in a hotel room that had fresh flowers on the nightstand? It's such a simple gesture, but it makes all the difference. Invest in some plants, and get fresh flowers as often as you can to adorn your bedroom. It will bring new life to your room, and also wonderful fragrant smells.
Sort By Blog Topic:
Popular Posts
Subscribe to the Room To Talk Blog
Subscribe to the Room To Talk Blog
Unsubscribe from the Room To Talk Blog