Posted by Andie on April 1, 2010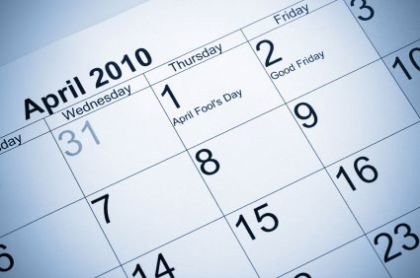 I have always loved April Fools Day, and practical jokes for that matter. As a kid, I was the one who wrapped an elastic around the sprayer on the kitchen sink, put cling wrap on the toilet, set everyone's alarm clocks forward an hour, and convinced my little brother and sister that our parents were lying to them because they were really adopted. In junior high my friends and I participated in a three year practical joke war with a group of boys which included writing fake love letters, prank calling, water balloon egg fights, and toilet papering each others lawns with well over 100 rolls of TP. In high school and college, the jokes just got better (or worse). I don't think I'll be sharing any of those stories.
I've been in on some pretty good practical jokes, but my very favorite one I've played on anyone happened a few years ago. I was staying at my parents house one night, and got home before my 18 year old little sister. That never used to happen, and so I decided I'd take advantage of getting home early. I turned off my bedroom light and shut the door so that she'd think I was already asleep, then started camping out in her closet. I don't know what comes over me, but when I'm in the mood to play a prank, I'll basically do anything to get a good laugh, no matter how uncomfortable or inconvenient it might be....
So, my sister finally gets home and I'm sitting there suffocating in her little closet in the fetal position for a good 45 minutes while she washes her face, brushes her teeth, and chats with my parents about her date. Finally, she comes into her bedroom. I'm relieved because I want to get this show on the road, but just my luck, she opens up a book and reads for another twenty minutes. Just as I've surrendered to the fact that I'm going to be breathing in Downy and laying on an uncomfortable bed of shoes all night, she flips off the light switch and crawls into her covers. Game On.
After she's been laying there for a couple minutes, I start lightly scratching on her closet door with my finger nails. She gets out of bed, mumbling about the noise and walks over to her blinds. She opens them up, looks out the window, closes them again, then gets back into bed. I watch all of this through a crack in her closet door, helplessly holding in my laughter.
A few minutes later, I start with the light scratching again, this time a little louder than the first. She starts grumbling again, clearly annoyed, and gets out of her bed once again to adjust her blinds at the window. She seems confused, but sleepiness tempts her back into bed.
I wait a little bit so that she'll start getting comfortable, and then start scratching for the third time. She sits up in her bed, looks around, stares at the closet for a minute, then lays back down.
Minutes later I'm scratching again, very loudly. It's obvious now that not only are the noises she's been hearing real, but they are coming from the inside of her closet. She bolts up in her bed, starts screaming bloody murder and literally flies through the air, bumping into the wall as she tries to get away. As she runs down the hall towards my parent's room I can hear her terrified shriek, "Heellllppppp!! Somebody's... in.... my.... closet!"
Ten seconds later, my father, totally frazzled from being awoken so fast, and worried that some creepo is in his house stalking his daughter, rushes into the room. He rips open the closet door to find me laughing hysterically on the ground, underneath a rack of hanging clothes.
Nobody thought it was very funny that night. I have to admit, if someone had been stalking me out in my closet in the dark, family member or not, I probably wouldn't have either. A few days later, my sister finally admitted that I had gotten her, and I'd gotten her good. You can bet that she checked underneath her bed and in her closet every night before she went to sleep for the next year. Naturally. And so did I.
To all of you practical joke lovers out there, make this day count.
I'm still trying to figure out a good prank to play on my husband. Any ideas?
In other news.....
The lucky random winner of the Weber Genesis Grill is........
Heidi Oneal, from Clinton, Utah
She's going to be hosting some sweet barbeques this summer!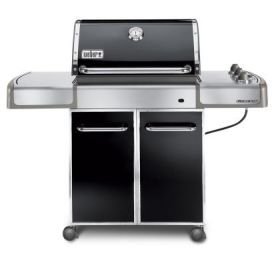 Congratulations Heidi!!
She said, "We are planning on building a patio later this spring, so this grill will help us to throw some great barbecues! My daughter has informed me that the first thing we cook on it is going to be kabobs. I am very excited about being chosen as the winner of the grill! Thank you!"


For everyone who didn't win this grill, stay tuned for more great promotions!
Popular Posts
Subscribe to the Room To Talk Blog
Subscribe to the Room To Talk Blog
Unsubscribe from the Room To Talk Blog