Posted by Andie on April 5, 2010
I grew up in a divided family as far as sports go. My father, and three brothers love sports. They play them, watch them on TV, and go on vacations around the world to see sporting events. My 80 year old grandmother literally plans her life around college football and basketball games. My mother, sister, and I? It's just not really our thing. I think I've turned out to be a disappointment as far as sports go to dear grandma.
Don't get me wrong. I enjoy going to a sporting event and watching it in person. I love going to an occasional professional game of any sort, and watching my little brothers tennis matches, baseball, basketball, football and soccer games are extremely entertaining. When it comes to televised sports though, I've just never been a fan. I've always been the person that walks out of the room and finds something better to do with my time. Until a couple weeks ago.....
I might be a changed woman. I don't know what's happened, but I've become obsessed with the NCAA Championships. Maybe it's because I filled out my first bracket ever, and I feel more involved. Empowered. In control. Of course my bracket had nothing to do with ranking or seeds. My picks depended on whether I've been to the city, know someone that attended the college, like the sound of the name, etc.
My brothers have been making fun of my bracket picking methods and total ignorance when it comes to the workings of the tournament. I'm just saying, I'm the only one in the family whose top pick is playing in the final game tonight. And I've already beat my dad and two brothers. Look who's sorry now.
I'm pretty proud. I think I'll call my grandma to score some points. She'll be so happy.
Enjoy the game tonight...... is it bad that I kind of want Butler to win now, even though I picked Duke to win it on my bracket?
P.S. Next year I'm going to beat my husband.... he killed everyone.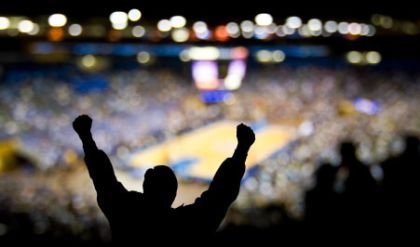 Popular Posts
Subscribe to the Room To Talk Blog
Subscribe to the Room To Talk Blog
Unsubscribe from the Room To Talk Blog