Posted by Andie on April 23, 2010
I have a confession: I'm terrified of motorcycles. For good reason. I've got a scar on the back of my leg to prove it. Let's just say that hopping onto an old motorcycle with an ametuer high school kid just because he was 'cute' wasn't exactly the best idea. What can I say? I was sixteen. Lesson learned.
My days of feeling invincible are over. Now, I like safe cars, dead bolts, and seat belts. I even told my husband, who happens to be somewhat of a daredevil, that I'd marry him if he promised that he'd never buy a road bike. It might sound crazy, but I didn't want to be spending the rest of my life worrying about his safety. He still married me. What a guy.
Obviously I've never helped to promote a motorcycle ride because it's just not my thing. But this time is different. It's for such a great cause......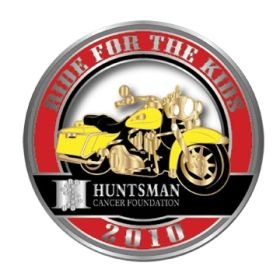 RC Willey is hosting a motorcycle ride to help children with cancer. The best part, is that 100% of money raised will go directly to the Huntsman Cancer Foundation.
The ride is on Saturday May 8th, and starts at our Riverdale, South Salt Lake, and Orem, UT stores. It's only $25 to ride, and there will be tons of food, prizes and giveaways for all those who participate!
This is the one time I actually wish I had a motorcycle.
If you DO have a bike, then come on out to help the kids, and enjoy a great ride while you're doing it!
P.S. This week's "Paula Deen's Kitchen Classics" Cookbook Winner is Paul Blood, of SLC UT! Congratulations Paul! Sign up to become a follower if you aren't one already and you'll have the chance to win our great giveaways!
Popular Posts
Subscribe to the Room To Talk Blog
Unsubscribe from the Room To Talk Blog