Posted by Andie on May 20, 2010
Does anyone else hate apartment shopping? I despise the whole finding process almost as much as loathe packing boxes and moving out. For the past month, husband and I have been looking for a new place to live. We've driven around dozens of neighborhoods, walked through more apartments than I can remember, and studied every single listing on craigslist posted within the past 40 days. And yet, nothing.
Maybe I'm too picky.
During this whole frustrating process I realized that men and women (at least husband and I) have very different qualifications and expectations when it comes to housing...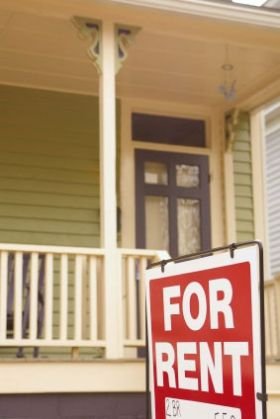 Important to husband:

1. Is it in a safe neighborhood?
2. How many square feet? The bigger, the better.
3. How hard is it going to be to get our furniture into the building?
4. How much is rent?
Important to me:
1. Is it CLEAN??? This point is not optional.
2. Can I paint the walls?
3. What kind of condition is the carpet in?
4. How big are the closets?? I have a hard time getting rid of clothes....
5. How big is the kitchen? There must be room to bake.
6. What kind of shape are all the appliances in?
7. Is it CUTE?
8. Washer and dryer?
9. What are the neighbors like?
10. How much is rent?
Last night we finally found a place we both feel good about. Hallelujah. We're moving in this weekend.
Please remind me never to do this again.
Popular Posts
Subscribe to the Room To Talk Blog
Subscribe to the Room To Talk Blog
Unsubscribe from the Room To Talk Blog