Posted by Andie on June 23, 2010
Did you know...?
18 World Cup Tournaments have been held since 1930
.
The following Teams have won the title...
Brazil-5
Italy-4
Germany-3
Uruguay-2
Argentina-2
England-1
France-1
If you missed the USA vs. Algeria game today, tune into the 91st minute.
Prepare to get the chills all over.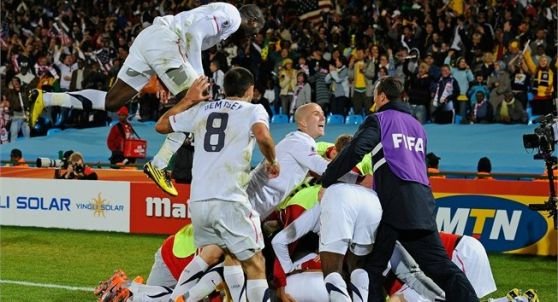 photo courtesy of FIFA
You couldn't make this stuff up if you tried.
Check out Fifa.com for more photos of the game
Sort By Blog Topic:
Popular Posts
Subscribe to the Room To Talk Blog
Subscribe to the Room To Talk Blog
Unsubscribe from the Room To Talk Blog