Posted by Andie on July 9, 2010
Now that Summer is upon us, it might be time for you to make a few changes inside your home to keep things fresh, cool, and relaxing. After all, your home should feel as perfect and carefree as it does outside. You can adopt one, or all of these ideas as you summerize your home....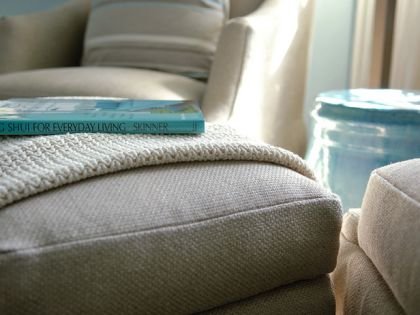 1. Retire Winter

Store away items that aren't useful in the summer, such as blankets, thick afghans, and heavy quilts. Replace them with simple, lightweight summer throws that will be comfortable to curl up in, even in the heat.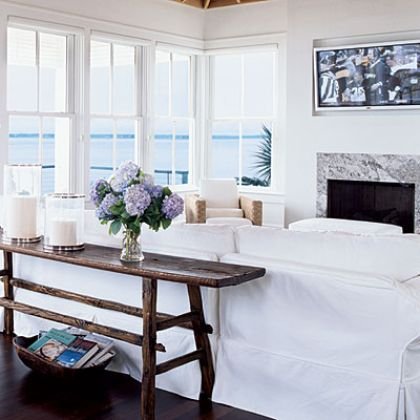 2. Lighten Things Up

You don't have to buy new furniture in order to make your living room feel more summery. Consider dressing your sofas and chairs in white (or light colored) slipcovers, or simply switch out dark pillows for bright, vibrant ones.
Photo Courtesy of Coastal Living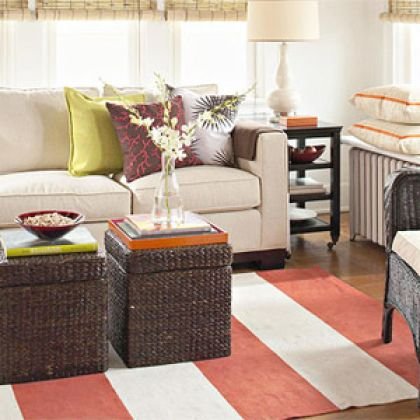 3. Rethink Your Rugs

Make your floors happy. Store away your heavy, dark rugs for the time being, and replace them with flirty, thin ones.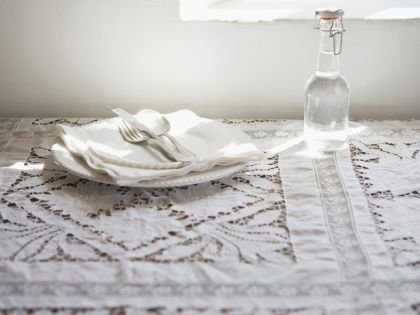 4. Lace & Linens Are Lovely

Pull out your white tablecloths...these are beautiful and airy for the summer months. Linen and lace are never out of style.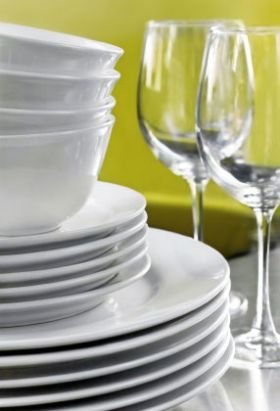 5. Say Yes To Summer Dishes

Even the plates you use in the kitchen can reflect the season. If you have more than one set of dishes, start using the lighter colored set on a daily basis!
6. Cool Down Your Bedroom
Bulky bedspreads in the summer are bad news. If you're like me, your heavy bedding ends up on the floor anyway because it's too hot to try to sleep with. Put it away for the next few months and use a thin down comforter instead.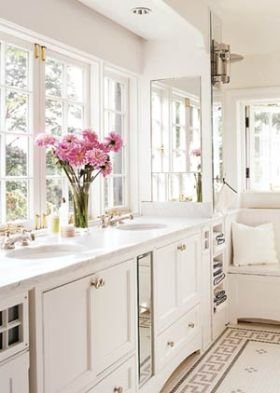 7. Fresh Flowers Make Everything Better
One of your greatest summer assets are flowers... pull out your vases, and stock fresh flowers of all kinds and colors in every room that you can! Even the bathroom!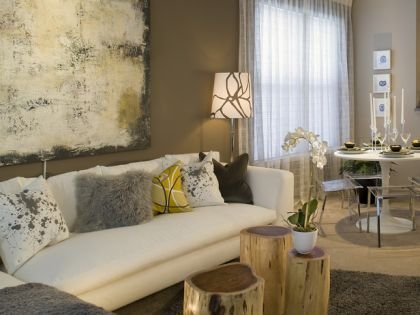 8. Natural Sunlight, You're Invited

Take down those thick, heavy draperies and hang up lightweight, airy sheers that will bring in more natural light. If removing your curtains isn't an option, consider changing the valance or tie backs to a lighter color.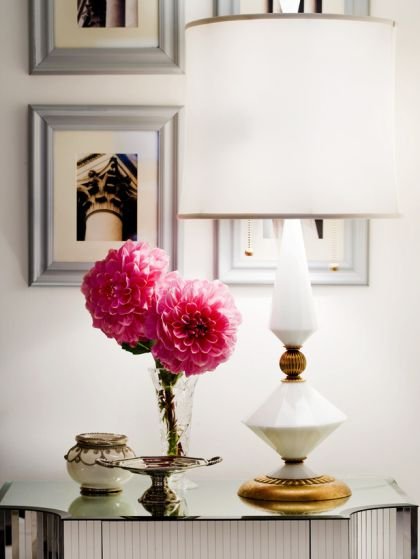 9. Do Your Lamp A Favor
If your house still feels like a cozy winter wonderland, switch out your dark lampshades for lighter ones. Minor change, big difference. You get the point.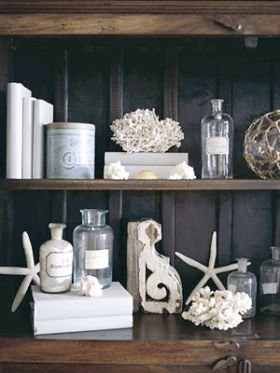 10. Bring In The Beach

Incorporate summer accessories into your living space. Sea shells, bird houses, plants, and bowls of fruit and vegetables are great places to start.
Sort By Blog Topic:
Popular Posts
Subscribe to the Room To Talk Blog
Subscribe to the Room To Talk Blog
Unsubscribe from the Room To Talk Blog