Posted by Andie on July 21, 2010
I believe there are two types of women in this world. Those that are crafty, and those that are not crafty. My mother and sister can touch anything and turn it to gold, and I seem to have the opposite effect. I'm one of those people who don't come by craftiness naturally. I think I'm in denial though, because I continue to attempt crafting, hoping practice will eventually make perfect. I've learned along the way that soliciting my mother's help when I catch a creative bug means things will go smoothly, and we'll end up with something pretty. Take making pillows, for example.
Since husband and I moved into our new place, I've been on a mad hunt for new pillows for our sofa. I searched high and low, and of course the only pillows that fit the look I was going for were more than $100 a pop. I DON'T THINK SO. In total desperation (as far as home decorating is concerned), I decided to give it a go and make my own. So, with the help of my wonderful mother (there's no way I could have done it without her skills), we got started.
First, we took a trip to the Fabric store, where I snagged several pillow forms like these....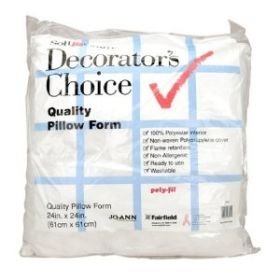 Next I picked out all the fabric and cording that I wanted to use.....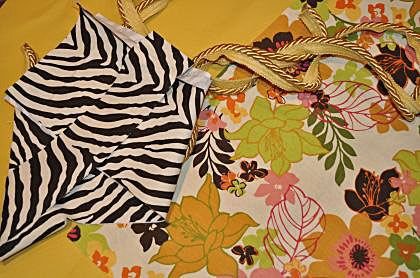 After a lot of measuring, cutting, pinning, sewing, and a couple hours later,
we had these little lovelies to show for it....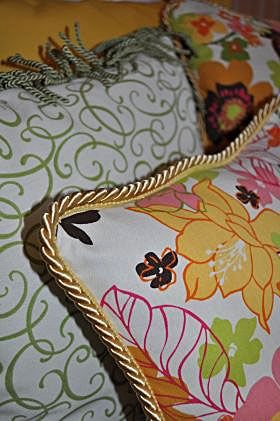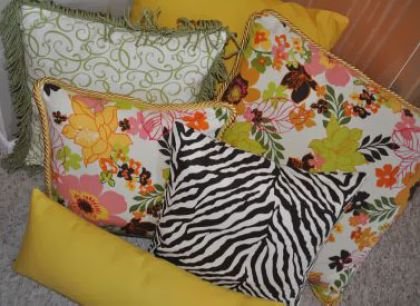 In total, this project cost me $98.99. It was a darn good deal, considering I got six pillows out of it! I'm happy that our room looks cute, husband is happy we didn't break the bank, and my sofa and arm chair are happy because they feel loved now.
Want to make your own pillows? Check out this great step by step tutorial!
Popular Posts
Subscribe to the Room To Talk Blog
Subscribe to the Room To Talk Blog
Unsubscribe from the Room To Talk Blog