Posted by Andie on July 2, 2010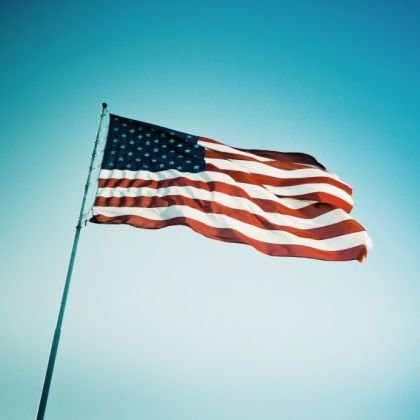 I don't think I fully appreciated the country we are blessed to live in until I spent an extended period of time away from it. When I was 17 I spent a good chunk of the summer away from my family in a third world country. My eyes were completely opened and my perspective changed as I witnessed more poverty, hunger, and sadness than I could have ever imagined. Men, women, and children were not granted the same freedoms I had always known, and because of this they lived their lives in total fear.
I will forever remember the way that I felt as the plane started descending towards the JFK airport on my trip home. As the New York skyline came into view I had a 'moment', as my friend would call it. I grew up loving my country, but this time it was different. It was personal. Tears (yes, sometimes I have a heart after all) welled up in my eyes as I thought about how grateful I was to live in the United States of America. I promised myself right then and there that I would NEVER take that privilege for granted ever again.
Have I kept that resolution? Sadly, not even close.
I'm beyond annoyed about the parking ticket I got last month at the hair salon I can actually afford to go to, I bemoan the fact that a huge chunk of my pay check always seems to go to taxes to keep our country safe, and don't even get me started on politics..... I find myself complaining about the construction on the paved roads located conveniently near my house, I hate when my husband spends all night studying for exams at the top-rate University he's attending, and I can't stand it when the avocados that many people would kill for, don't look ripe at Smith's.
What a tough life.
It all sounds a little ridiculous. I'm lucky enough to have a job, and I even own a car that gets me there everyday. Not only does the government have my best interest in mind, but I can voice my opinion and nobody tells me who I have to vote for in government elections. In order to be qualified for the careers we've chosen, both my husband and I have the opportunity to get as much education as we want. And when you stop and think about it, the fact that I have a grocery store 30 seconds from my house that is stocked with aisles of clean, fresh food is pretty remarkable.
While life isn't ever going to be perfect, when you set all the menial things aside, I think you'll agree with me that we've got it pretty good.
I'm proud, and thankful, to be an American.
Sort By Blog Topic:
Popular Posts
Subscribe to the Room To Talk Blog
Unsubscribe from the Room To Talk Blog