Posted by Andie on July 19, 2010
Baking Soda and Baking Powder are two VERY different things.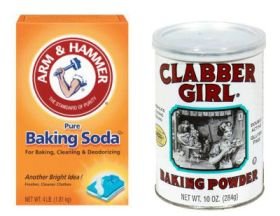 They are not synonymous,
As evidenced by the chocolate explosion that took place in my oven the other night.
It looked like Mt. St. Helen's. Except it was edible.

* I only wish I would have thought to take a picture for your enjoyment
p.s. Husband, thanks for being the one man cleanup crew while I frantically whipped up another batch of brownies for the party.
Sort By Blog Topic:
Popular Posts
Subscribe to the Room To Talk Blog
Subscribe to the Room To Talk Blog
Unsubscribe from the Room To Talk Blog