Posted by Andie on August 28, 2010
Goodbye Summer Vacation, Hello New School Year!
If you're like me, and sometimes miss being in school, don't fret. I'm going to help you feel like a student again today! In honor of the beginning of a new school year, the wannabee teacher in me decided to put together a little 'school' quiz....
The first person to leave a comment with the correct answers to all of the questions below will win an LG Blu-Ray Player and a High School Musical 3 Blu-Ray!
Good Luck!!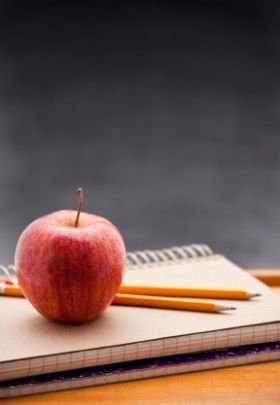 1. Name that movie...
"The key to faking out the parents is the clammy hands. It's a good non-specific symptom; I'm a big believer in it. A lot of people will tell you that a good phony fever is a dead lock, but, uh... you get a nervous mother, you could wind up in a doctor's office. That's worse than school. You fake a stomach cramp, and when you're bent over, moaning and wailing, you lick your palms. It's a little childish and stupid, but then, so is high school."
2. How many students in the nation will be enrolled in elementary school through high school this fall (grades K-12)?
A. 41 million
B. 77 million
C. 56 million
D. 29 million
3. Name that movie...

"Well, I never thought I would make it here today. I would make a great class president because I promise to put two new pop machines in the cafeteria, and I'm also gonna get a glitter Bonne Bell dispenser for all the girls' bathrooms. Oh, and we're gonna get new cheerleading uniforms. Anyway, I think I'd be a great class president. So, who wants to eat chiminichangas next year? Not me. See, with me it will be summer all year long."
4. How much money does the average teacher spend each year on classroom supplies?
A. $200
B. $500
C. $50
D. $800
5. Name that movie....

"I would like to say this. Tardiness is not something you can do on your own. Many, many people contributed to my tardiness. I would like to thank my parents for never giving me a ride to school, the LA city bus driver who took a chance on an unknown kid and last but not least, the wonderful crew from McDonalds who spend hours making those egg McMuffins without which I'd never be tardy."
6. RC Willey has a large selection of Student Desks, starting at just...
A. $113.99
B. $149.99
C. $94.99
D. $170.99
7. Name that movie....

"We don't read and write poetry because it's cute. We read and write poetry because we are members of the human race. And the human race is filled with passion. And medicine, law, business, engineering, these are noble pursuits and necessary to sustain life. But poetry, beauty, romance, love, these are what we stay alive for."
8. How much money was spent in the nation at family clothing stores for back to school shopping in August 2009?
A. 7.2 billion
B. 9.3 billion
C. 3.1 billion
D. 4.9 billion
9. Name that Movie.....
"So, look: Mom asked me to give you some advice about middle school. It's real simple: don't talk to anyone, don't look at anyone, don't go anywhere, don't sit down, don't raise your hand, don't go to the bathroom, don't get noticed, don't choose the wrong locker, don't... Ahhh, who am I kidding? You'll be dead or homeschooled by the end of the year anyway."
10. List 10 School supplies kids need for back to school....
UPDATE: To everyone who left comments with answers.... It's 1:24 a.m. on Saturday morning, and I'm just now getting a chance to check all of the comments (and unlock them so that they show up). Sorry for making you wait a few hours. There were several people who got all of the correct answers, but Congratulations to Hyrum for being the first with all the right answers! Hyrum, please email me your contact info so I can get you your prize! (andie@rcwilley.com). Thanks everyone!
And now, the correct answers:
1. Ferris Bueller's Day Off
2. (C) 56 million
3. Napolean Dynamite
4. (B) $500
5. Clueless
6. (C) $94.99
7. Dead Poets Society
8. (A) 7.2 billion
9. Diary of a Wimpy Kid
10. school supplies....
Popular Posts
Subscribe to the Room To Talk Blog
Subscribe to the Room To Talk Blog
Unsubscribe from the Room To Talk Blog