Posted by Andie on August 18, 2010
While I love the look and feel of leather furniture, I've always been curious as to why it seems to cost so more than other upholstered pieces (I know hides are expensive... but still). So I decided to do a little research. I talked with several leather reps, asked a million questions, and read everything I could get my hands on. Turns out, leather is expensive for some very good reasons.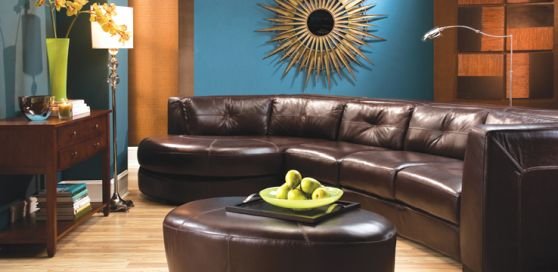 Truth be told, producing a beautiful leather sofa takes a lot more time, work, manpower, and money than I thought. If you're considering leather furniture for your home, check out the Why Leather? page I wrote to learn about the benefits, and also the different types of leather that are available out there. Make sure you watch the How Leather is Made video clip... I promise you'll never look at a leather sofa the same way again.
Also, remember to enter the 'What Furniture Inspires You?' Contest by this Friday for your chance to win a $500 and $1,500 RC Willey Gift Card!
Popular Posts
Subscribe to the Room To Talk Blog
Unsubscribe from the Room To Talk Blog