Posted by Andie on August 31, 2010
For a while there the color purple had an image problem. I don't think Barney the purple dinosaur helped.
But things have changed. Now, purple is definitely In.
While any shade of purple is hot right now, rich plums and violets are ideal this fall. If you don't want to go all out with purple sofas and walls, you can still incorporate pretty purple accents into your home. Either way, I'm a huge fan. Check out these purple themed rooms for inspiration!
The dark purple walls and bright accents make this room pop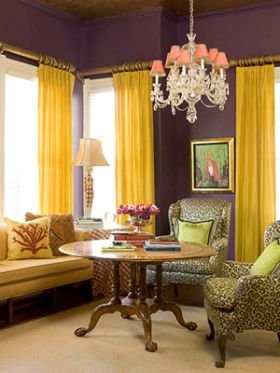 Photo Courtesy of BHG
These darling chairs are light, frivolous and unique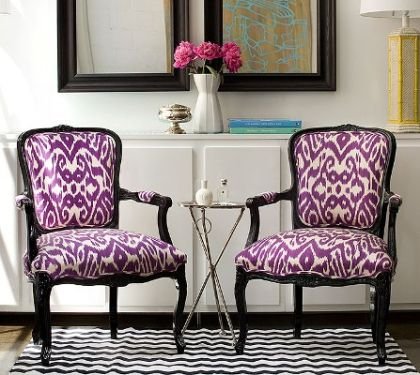 Photo Courtesy Frugal Design Girl
The soft lavender stripes on the wall are so inviting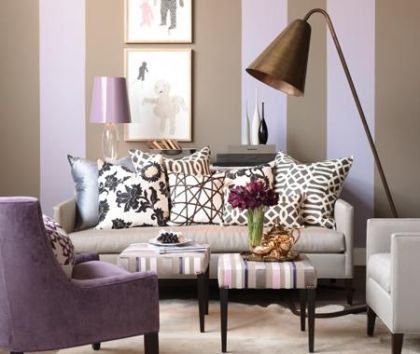 Photo Courtesy Frugal Design Girl
Bright purples and golds are a perfect match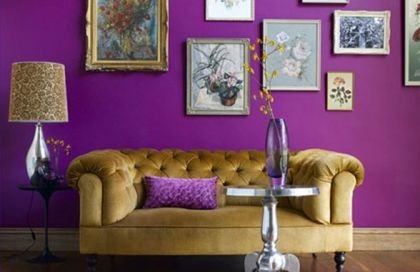 Photo Courtesy Home in Furniture
Dark purple hues combined with silver accents = Stunning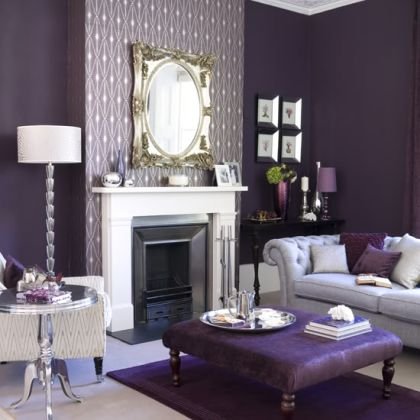 Photo Courtesy Inter1or
Oh what a difference 2 purple pillows can make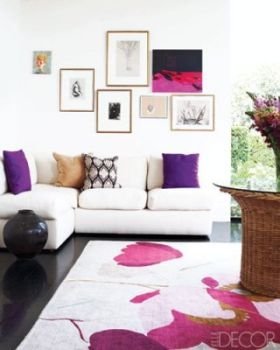 Photo Courtesy Elle Decor
These cool lavender tones give this room a peaceful ambiance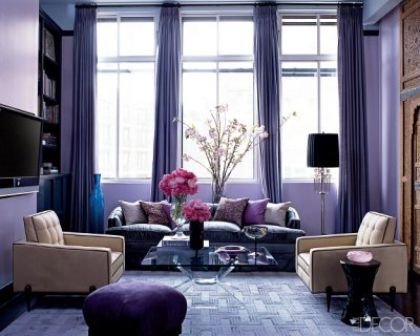 Photo Courtesy Elle Decor
So light and subtle, you barely notice the walls are purple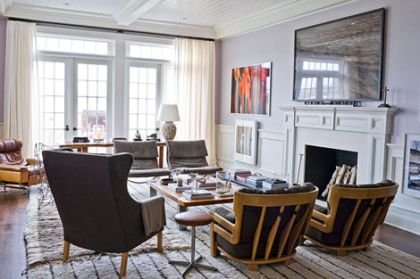 Photo Courtesy Traditional Home
Purple bedding and a few accents. Not too little. Not too much.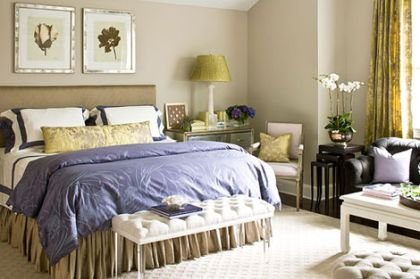 Photo Courtesy Traditional Home
The violet shade & headboard trimmed in dark ribbon are so feminine and flirty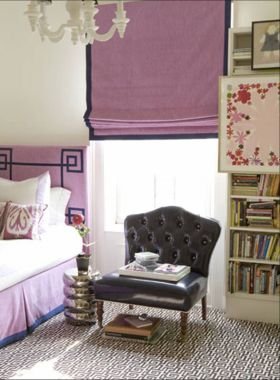 Photo Courtesy Amanda Nisbet
These purple curtains give the room an airy, whimsical effect
Photo Courtesy Austin Harrelson LLC.
What do you think about purple?
Sort By Blog Topic:
Popular Posts
Subscribe to the Room To Talk Blog
Subscribe to the Room To Talk Blog
Unsubscribe from the Room To Talk Blog