Posted by Andie on September 30, 2010
Area rugs can be one of your greatest assets in home decorating because they have the ability to alter the feel of an entire room. If you are going to invest in a quality rug, understanding how to preserve it's value is absolutely essential. Here are a few things you can do to ensure your rugs live long, healthy lives......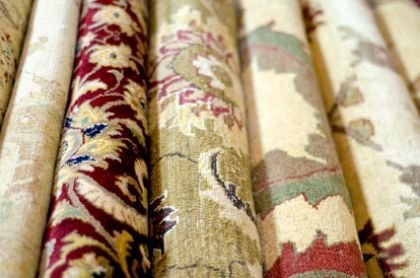 1. Use rug pads
Be sure that you have a 3mm- 6mm rug pad underneath all of your rugs. This will help to keep your rug from sliding around, allow more support throughout your rug, and keep your floors looking nice by acting as a protective surface.
2. Don't vacuum the fringe!!
Fringe is usually the first thing to wear out on an area rug, and so keeping it looking nice should be top priority when it comes to rug maintenance. The best thing you can do is fluff the fringe by hand instead of using a vacuum. It may seem quicker and easier to run a vacuum over the fringe, but it actually causes a lot of damage because the fringe gets sucked into the beater bar of your vacuum.
3. Get your rug professionally cleaned
Just like carpets, rugs need to be deep cleaned every once in a while. Depending on how much foot traffic your rug gets, you should get it professionally cleaned ever 3-5 years, and spot treat it yourself in between treatments.
4. Spot treat carefully!
Beware of abrasive stain removers when treating small stains, as they often they do more harm than good to your rug. Here are some of the home remedies that rug experts recommend:
- For stains caused by soda, red wine, pets, coffee, or anything with dye or an acid base, use club soda. Since these are the toughest stains to reverse once they dry, the quicker you act, the better. Pour the club soda directly on the area, and let it absorb into the rug. The salt in the soda will neutralize the acid. Continue to blot until the stain is gone.
- For bloodstains, blot with milk.
- For soil and grease-based stains, mix one part Ivory soap detergent with 16 parts water.
If you can't get rid of a stain on your own, don't wait too long to call an expert!
Congratulations to Lindsey Livingston, of Orem, UT!
She is our 'What Would Your Grandma Think?' Amy Butler Contest Winner! Stay tuned to see which rug from the Amy Butler Collection she picks for her home!
Thanks for entering everyone!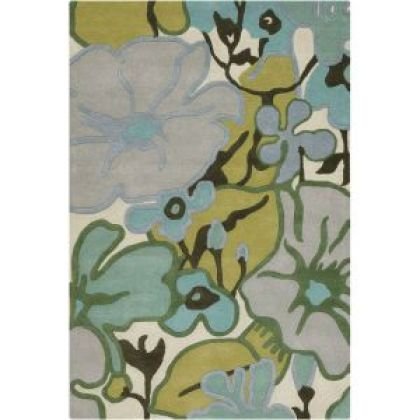 Popular Posts
Subscribe to the Room To Talk Blog
Subscribe to the Room To Talk Blog
Unsubscribe from the Room To Talk Blog