Posted by Andie on September 16, 2010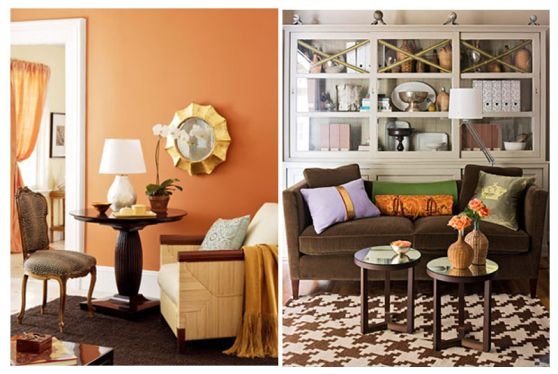 Photos Courtesy of BHG
Get ready for fall by prepping your interiors! Try incorporating a few of these simple ideas to help your home reflect the season change....
1. Warm things up by bringing out cozy quilts, blankets and throws.
2. Add more lamps to light each room, and turn them on!
3. Pile on the Pillows! The more texture they've got, the better
4. Bring out your heavy area rugs and cover your floors.
5. Pick up some autumn scented candles and light them to create a warm ambiance.
6. Switch out light summer sheers for heavier draperies.
7. Place an umbrella stand or a boot tray in your foyer to prepare for cold, rainy weather.
8. Incorporate nature into your decor- display pumpkins, gourds, nuts, leaves, pinecones, chestnuts, twigs, and seasonal vegetables throughout your home.
Sort By Blog Topic:
Popular Posts
Subscribe to the Room To Talk Blog
Subscribe to the Room To Talk Blog
Unsubscribe from the Room To Talk Blog