Posted by Andie on September 21, 2010
Steer Clear of Hyper-Active, Pesky Middle School Kids at BMX Dirt Jumping Competitions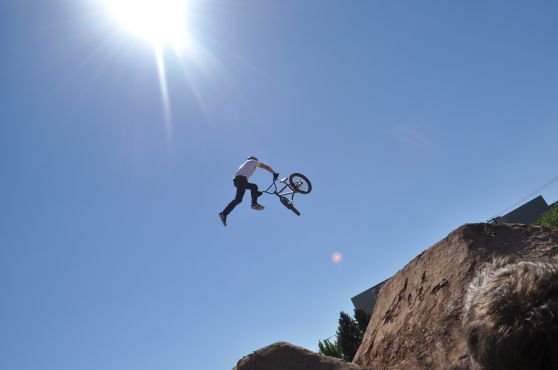 Unless of course....
A. You are okay with risking your life by leaning your body over barriers in an attempt to kiss the competitors as they ride past you.
B. You like asking competitors if they will kiss you.
C. You are more than happy to punch your best friend in order to get a used, sweaty glove your favorite competitor wore.
D. You have no problem plowing over a woman with a drink in her hands and a baby in her arms because she's in your way.
E. You have no shame in screaming, begging, and crying to take home sweat soaked helmets, gloves, and other used biking gear.
F. You'll literally do anything to be on TV.
G. You are a hyper-active, pesky middle school kid yourself!
Under these circumstances, you'd probably really enjoy yourself.
*This lesson was learned this past weekend when husband and I ended up on the front row of the BMX dirt jumping competition at the dew tour with a big group of 14 year old's. Precious, eh?
Popular Posts
Subscribe to the Room To Talk Blog
Subscribe to the Room To Talk Blog
Unsubscribe from the Room To Talk Blog