Posted by Andie on January 28, 2011
Last October, my parents, husband and I found ourselves in the great state of Ohio. One morning my mother and I were convinced by our football junkie husbands that while passing through Canton (on our way to visit Amish Country), we just HAD to stop at the Pro Football Hall of Fame Museum. After all, this was a 'Once in a lifetime opportunity'. And so stop, we did....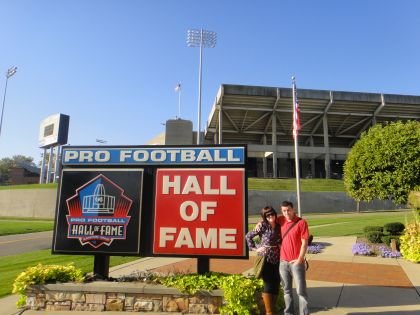 Anything involving football typically isn't on my radar, so here is photo proof for those of you who have a hard time believing I spent two hours at this glorious man paradise.
You know what? I ended up really enjoying it. I mean, I didn't emerge as a football super fan or anything, but it was interesting nonetheless. They had a lot of cool old-school football paraphernalia, engaging displays, and fun facts that even an outsider like myself could understand. Here are some tidbits about the Super Bowl that I learned....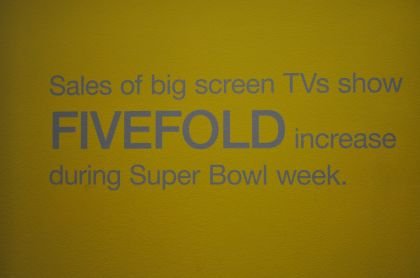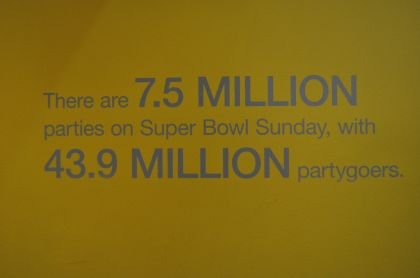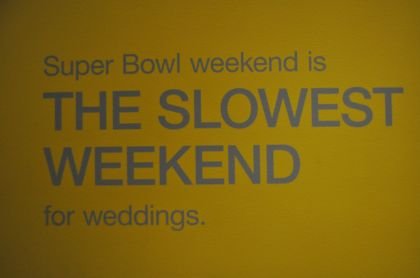 My very favorite part however, was the display that showcased every Super Bowl Ring ever made. I learned that diamonds are not only a girl's best friend, but also a super bowl champion's. Talk about HUGE and gaudy! (Sadly, the pictures don't accurately portray size- the rings would have hit way above my knuckles if they had let me try them on!)
An old Denver Bronco's Ring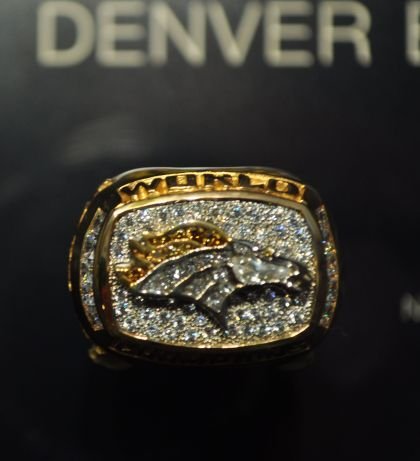 An old Pittsburgh Steelers Ring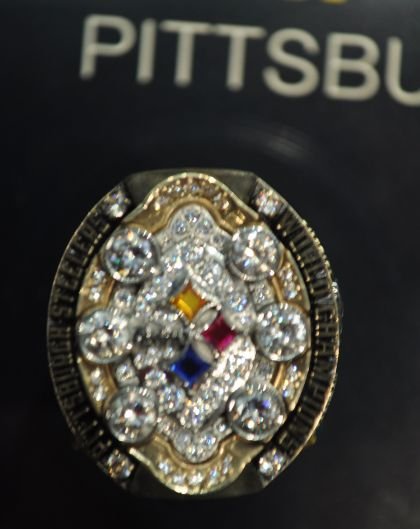 So, here comes the important question... What team is going to take the ring this year?
The Pittsburgh Steelers? Or the Green Bay Packers?
Confession: I know nothing, absolutely nothing about either team! BUT.....Since I have warmed up to football this year, I want to make sure that you watch the big game in style next weekend!
This Prizmo 40" 720P LCD HDTV is going to come and live with one of you lucky readers! All you have to do to be eligible to win, is become a blog follower if you aren't already, and vote for the team you'll be cheering for on February 6th! Votes must be submitted by Thursday, Feb 3rd at midnight.
A random winner will be chosen and announced next Friday, February 4th, just in time for the weekend!
Good luck!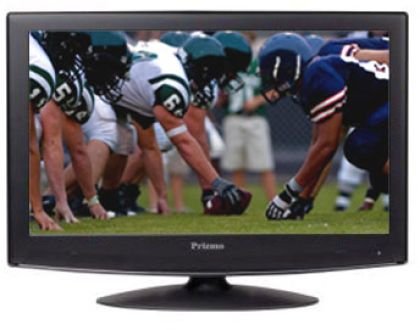 *Entries submitted in the comments section of this post will be deleted. Make sure you visit the Voting Page to enter properly!
Popular Posts
Subscribe to the Room To Talk Blog
Subscribe to the Room To Talk Blog
Unsubscribe from the Room To Talk Blog