Posted by Andie on October 28, 2011
It's time for part two of our space discussion.
This time, we are going to talk about big spaces.
Who doesn't like big spaces? They provide intense mental stimulation, lack of restriction, and they make it incredibly convenient to entertain large crowds without feeling crammed or claustrophobic. However, there are several drawbacks. Often times they can be difficult to handle because they don't feel homey or comfortable, and they can lack personality and intimacy.
No one wants their home defined as cold or impersonal, so here are 6 ways to make your big spaces feel cozier!
1. Play with Patterns
When it comes to making big rooms feel more human, patterns are where it's at! Medium to large scale patterns are best because they visually advance a room and invigorate the mind! Interesting and bold patterns can help distract the viewer from noticing an overload of space. Whether it's wallpaper, upholstery, or curtains you're looking at- go big!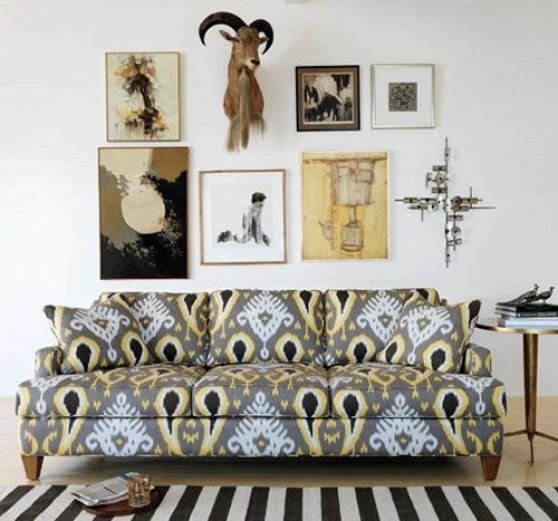 image via design sponge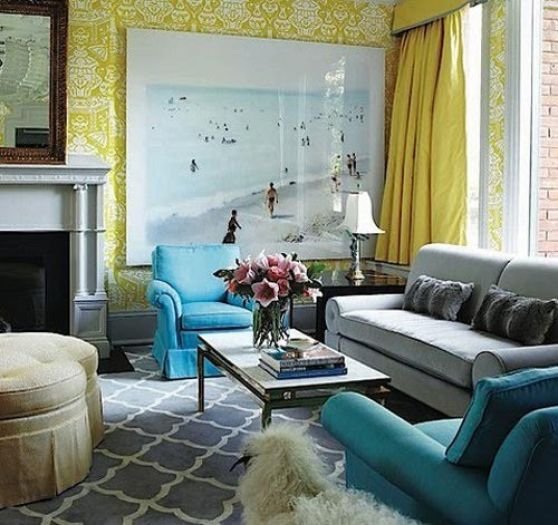 image via apartment therapy
2. Vivacious Colors Win
Nothing can warm up a space like a gallon or two of paint! While light colors are terrific for small spaces, dark or vivid colors work best in large spaces since they absorb light, making the room feel smaller and intimate. If you have high ceilings, painting them a dark color will visually drop them down too.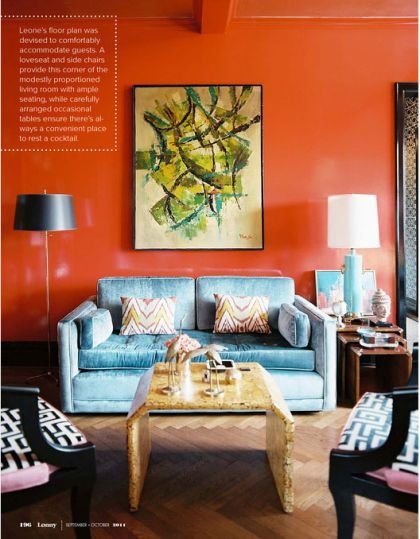 image via lonny magazine
3. Furniture Size Matters
Small scale furniture works optimally in small spaces, but in large spaces it just looks sad, forgotten, and out of place. Incorporating heavy, solid furniture into a big space helps the room appear grounded, finished, and filled. If you're contemplating buying a certain piece of furniture for a room, remember to ask yourself if it will help define the large space, or simply get lost in it.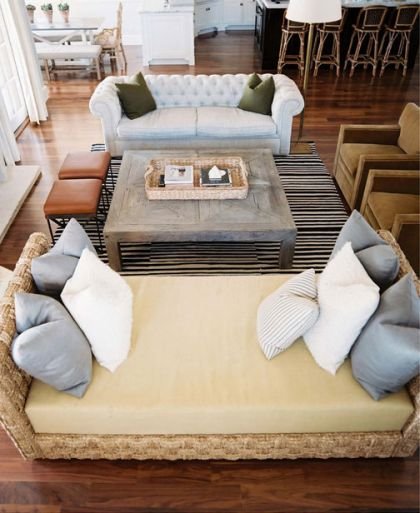 image via lonny magazine
4. Top of Your List? Area Rugs.
One of the easiest ways to cozy up a large space is to throw down some area rugs! Not only are they pretty and interesting to look at, but they help to anchor furniture, and break up the floor, making the space appear smaller than it really is.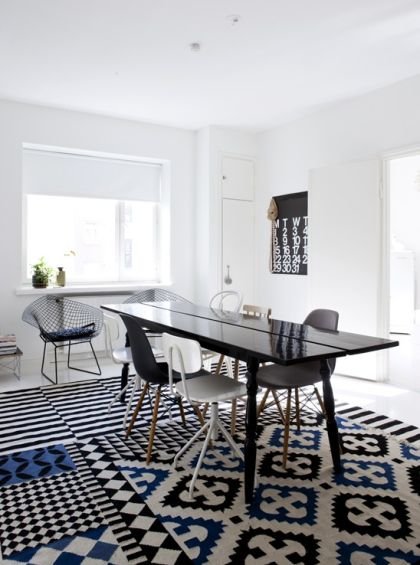 image via pinterest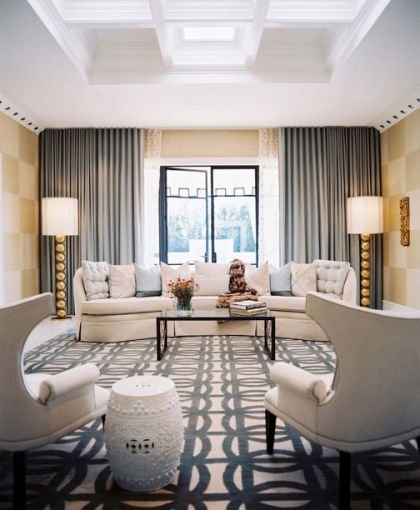 image via lonny magazine
5. Amp up the Artwork
Have you ever seen a piece of artwork that is way too small for the wall it's hanging on? Read: overlooked, lonely, institutional. Large scale artwork can be a great asset to an overwhelmingly spacious room because it breaks up the sea of wall, and provides visual entertainment for the viewer. Again, be sure to consider scale when deciding on art pieces for a big room.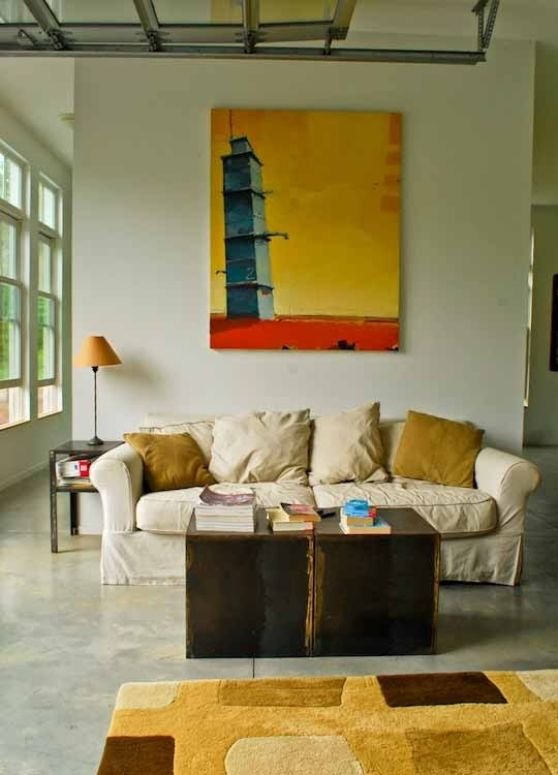 image via apartment therapy
6. Start Clustering
Another way to effectively manipulate a big space is to place furniture away from the walls, and create multiple furniture groupings. This is a great way to eat up some of the excess space, while creating several different conversation areas to make the space feel more homey and down to earth.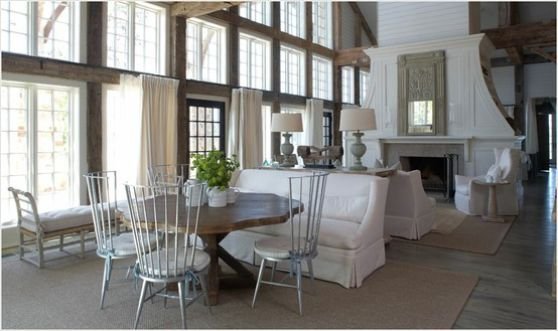 image via tracery interiors
Have fun experimenting with your big spaces!!
P.S. Remember to enter the Sony Tablet giveaway if you haven't already! A winner will be randomly chosen and announced next Wednesday, Nov. 2nd!
Sort By Blog Topic:
Popular Posts
Subscribe to the Room To Talk Blog
Subscribe to the Room To Talk Blog
Unsubscribe from the Room To Talk Blog