Posted by Andie on November 18, 2011
Convection Cooking.
What feeling do those words invoke in you? Love? Hunger? Fear? Intimidation? Skepticism? Confusion? (Don't worry, if you're wondering what the heck I'm talking about. Just stay with me for a moment.)
Convection cooking is really quite a beautiful thing. Basically, it's a revolutionary way of cooking in your oven! While a conventional oven (for the sake of eliminating confusion I'm going to call it a traditional oven from here on out) uses radiant heat that emerges from the top and/or bottom surfaces to cook food, a convection oven simply uses an internal fan to circulate hot air, creating an evenly heated environment for the food to cook.
So what's the big deal you ask?
Well, experts say there are plenty of reasons why cooking with a steady supply of heat surrounding and penetrating your food is the best way to go these days. Here are just a few benefits you get when using a convection oven...
1. Faster cooking times
2. Evenly cooked food (you don't have to worry about the dish on the bottom rack burning or cooking faster than the dish on the top rack or vice versa)
3. Improved energy efficiency
I know, I know. Some of you are probably rolling your eyes thinking, 'of course the experts think that I need this new oven'! I get that, in fact, I was skeptical too just a few days ago. So, I decided to perform a little experiment in the kitchen to see if I could really tell the difference between convection and traditional cooking. I had heard from so many people how phenomenal convection ovens were, but I wanted to check it out for myself to see if I believed it.
I started off by hijacking my parent's kitchen and whipping up a batch of my favorite chocolate chip cookie dough. After eating my fill of dough (because that's the only way to make chocolate chip cookies), I eventually filled up two cookie sheets with nice rounded balls of goodness.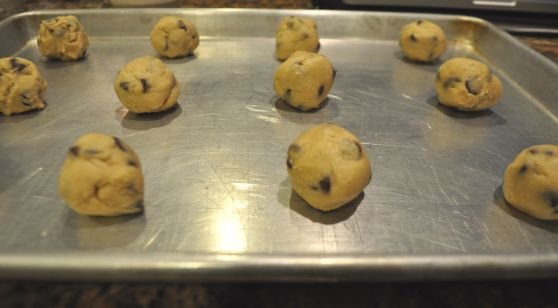 exhibit A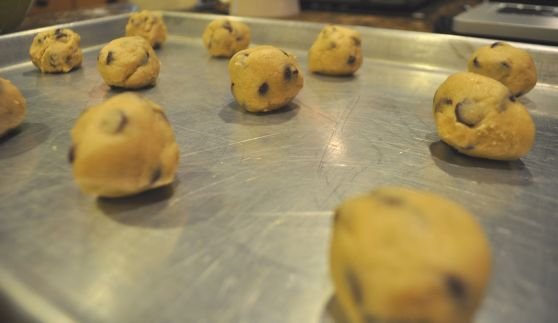 exhibit B
I baked one of the sheets of cookies on the traditional setting, and the other sheet of cookies on the convection setting. I have to be honest here. I was extremely surprised by the results!
Behold, the traditional cookie......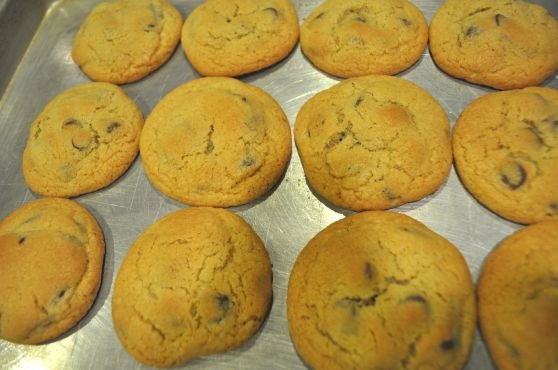 Not too shabby looking, right? I mean, it looks pretty tasty to me!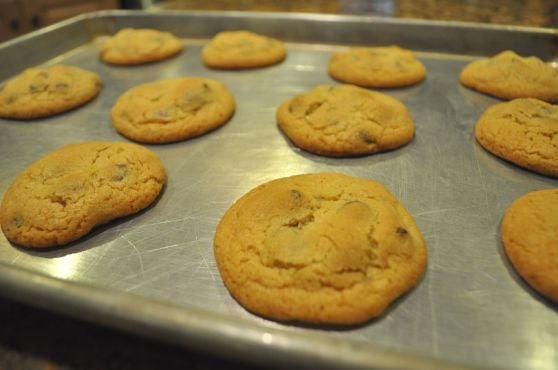 And now, the moment you've all been waiting for! Introducing the convection cookie.......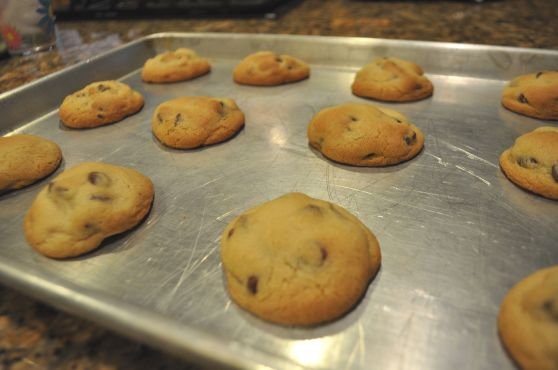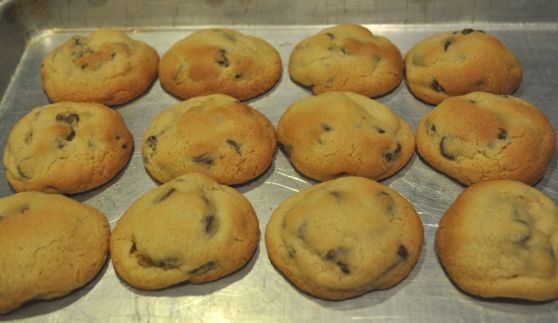 Um, hello! Are you seeing what I'm seeing here? Keep in mind that I am a very amateur photographer, but the results speak for themselves! The convection cookie even looks different than a traditional cookie! It's golden, plump, and gorgeous! You'll notice that the edges are soft, not crackly like traditional cookies and it's baked golden to perfection!
Okay, so I might have been a little excited and gotten a little carried away with the camera.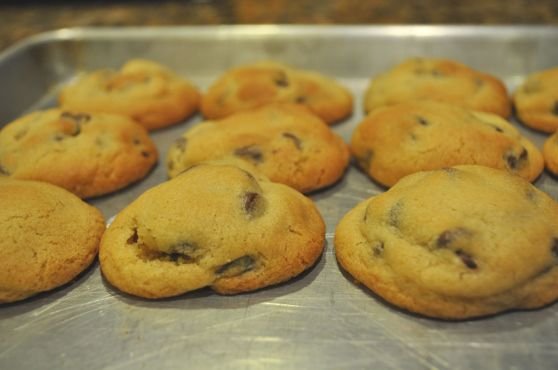 After pulling the cookie sheets out of the oven, I was immediately convinced that the convection cookie was more aesthetically pleasing. But really, when it comes right down to it, who eats a cookie just because it's pretty? Obviously, the most important matter at hand here is taste, and so I started eating, and feeding anyone I could to get their input.
Everyone agreed on the fact that both cookies tasted good; however, they were very different. The traditional cookie was crunchier, while the convection cookie tasted gooier and softer. The general consensus among the cookie eaters was that the convection cookie tasted better. Personally, I had to agree. It totally rocked my world, and I think a convection oven just might be on my imaginary Christmas wish list now.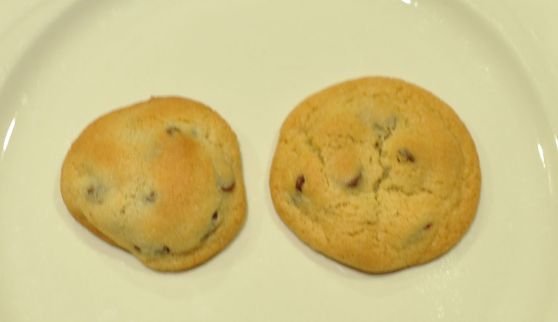 convection cookie vs. traditional cookie- I still can't get over how different they look!
What do you think about convection cooking??
P.S. If you haven't already, make sure you enter a recipe into my Thanksgiving Recipe Contest for a chance to win a brand new Convection Range!!
Popular Posts
Subscribe to the Room To Talk Blog
Subscribe to the Room To Talk Blog
Unsubscribe from the Room To Talk Blog