Posted by Andie on December 14, 2011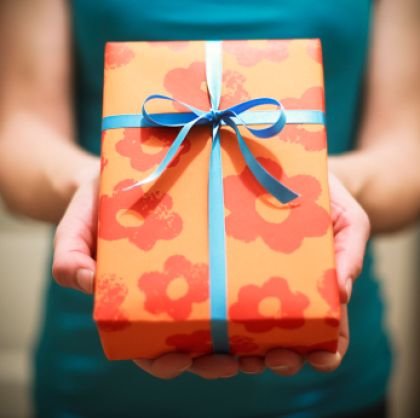 Can you believe that December is just about halfway over? How did that happen?! I've really tried to avoid over-scheduling myself so that I could have time to actually sit back and enjoy the magic of the holiday season, but now I'm starting to stress over the last few Christmas gifts that I still need to buy! Planning out what to get for everyone is the hardest part. When the only thing both your husband and father tell you they'd like for Christmas is socks you're basically left to your own creative devices. (Can somebody please help me understand this fascination with socks men seem to have?)
I had high hopes to be done with all of my shopping by now, but I'm definitely not. I'm crossing my fingers I'll finish up in the next day or two.
Have you finished your Christmas shopping yet?
If you haven't, and you're like me and feel totally brain dead from trying to think up the perfect gifts for everyone on your list, you need to check out our Christmas Countdown! Every day until Christmas, we are featuring a cool gift/product for your home on our website for a great one day only price! Today, we're featuring this digital camera bundle for $149.99 (savings of $50!). Make sure you check back every day for some great deals.
P.S. If you still need a cute gift for a little kid, snag one of these musical rocking horses while they're so cheap! They're a kid's dream, and even cuter in person!
Sort By Blog Topic:
Popular Posts
Subscribe to the Room To Talk Blog
Subscribe to the Room To Talk Blog
Unsubscribe from the Room To Talk Blog