Posted by Andie on December 21, 2011
One of the things I love most about the holiday season are the delicious sugary treats that always seem to accompany the celebrations! I mean, who doesn't love a sugar cookie for heaven's sake? And how can you say no to peanut clusters, peppermint bark, caramel popcorn and fudge? Yes Please! However, while delightfully appetizing, these sugary treats can also be terribly wicked. Wicked to your waistline, your energy levels, and your ability to reason. My body is currently experiencing toxic sugar shock, and I feel as though I'm barely functioning as a human being. Any of you feel the same way?
While the holidays aren't over yet, and you're bound to eat more junk over the next couple of weeks, you can be selective! (I know, this is easier said than done.) Need to make a treat for that Christmas party you're headed to this weekend but don't want to end up in a sugar coma? Make a cheese ball instead! (I'm not sure that this option is actually healthier, but isn't it a refreshing and savory break from the sugar? )
This is an old family favorite recipe, and I promise it's the easiest, most delicious cheese ball you'll ever make! Enjoy!!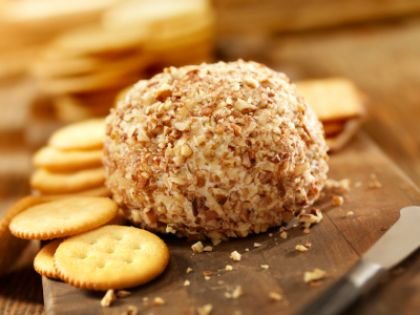 Cheese Ball
2 8oz cream cheese- softened
2 8oz cans crushed pineapple, drained
1/4 cup finely chopped green pepper
2 tbsp finely chopped green onion
1 tbsp Lawry seasoning salt

Beat cream cheese until smooth, then mix everything together. Form into one or two balls and sprinkle the tops with a cup of chopped pecans.
Popular Posts
Subscribe to the Room To Talk Blog
Subscribe to the Room To Talk Blog
Unsubscribe from the Room To Talk Blog