Posted by Andie on December 28, 2011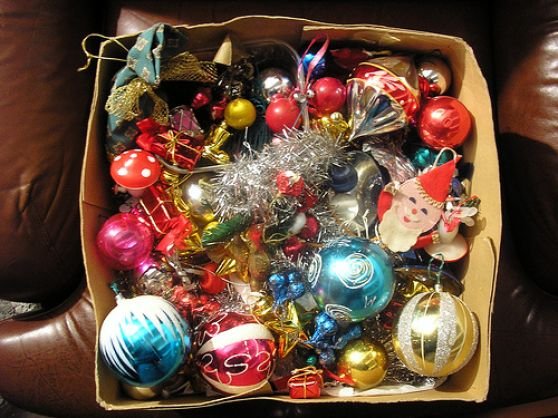 image David Zellaby via sherricassaradesigns
I'm always amazed at how holiday decorations, garlands, and brightly lit Christmas trees can go from looking breathtakingly beautiful to depressingly shabby in basically 24 hours time. I love Christmas decorations (LOVE them!), but once the day after Christmas rolls around, I find myself feeling a bit claustrophobic and smothered by all of the holiday decor in my house. I honestly thrill in boxing everything up, and throwing it in storage while muttering good riddance under my breath.
And then, before I know it, it's December again and I'm as giddy as a kid in a candy shop to spend hours and hours transforming my home into a Christmas village.
Isn't it ironic?
Now call me a bah humbug, but personally, I think taking decorations down too early is MUCH more acceptable than displaying a Christmas tree in your living room until February.

Where do you stand? When do the Christmas decorations start looking stale and you know it's time to take them down?
Can't wait to hear what you think!
Sort By Blog Topic:
Popular Posts
Subscribe to the Room To Talk Blog
Subscribe to the Room To Talk Blog
Unsubscribe from the Room To Talk Blog