Posted by Andie on December 31, 2011
Since 2011 is drawing to an end in a few short hours, I thought it would be fun to do a little re-cap of the past year in the furniture world here at RC Willey.
Check out the Top 9 Sofas of 2011!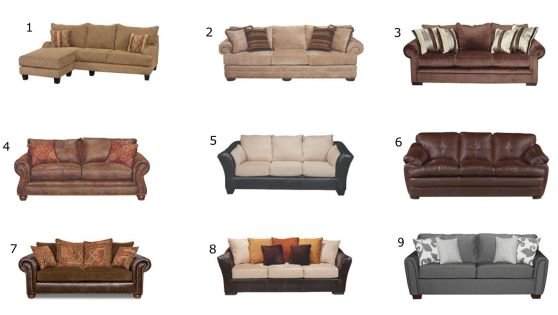 It looks like brown was the most popular color choice, but personally I'm loving the gray on number 9. Which sofa is your favorite, and what do you think the hot color will be next year?
Have a wonderful and safe New Years!!! Here's to a great 2012!!
1. Tan Upholstered Laguna Sofa-Chaise
2. Tan Upholstered Ziggurat Sofa
3. Chocolate Upholstered Northshore Sofa
4. Brown Microfiber Tahoe Palomino Sofa
5. Two-Tone Microfiber Soho Sofa
6. Brown Upholstered Sofa
7. Chocolate Upholstered Two-Tone Sofa
8. Two-Tone Microfiber Tribeca Sofa
9. Onyx Upholstered Talbot Sofa
Popular Posts
Subscribe to the Room To Talk Blog
Subscribe to the Room To Talk Blog
Unsubscribe from the Room To Talk Blog