Posted by Andie on February 4, 2011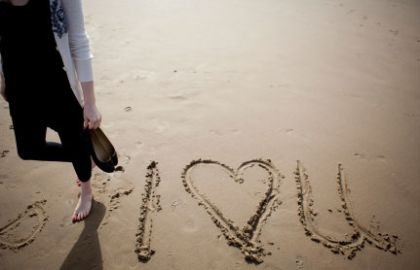 To all men out there,
If you are like 99% of the men that I know, you feel stress and acute stomach/neck/back pain when you even think about February 14th. In addition to Cupid shooting arrows, Valentine's day also brings pressure to express your love in a new creative way, top the gift you gave last year, or plan something your significant other will go gaga over. Knowing that your woman might just facebook/tweet/blog about what you gave her for all the social media world to know doesn't exactly leave you feeling comforted either.
Indeed, these can be stressful times for the male species.
But here's the thing: MOST women out there are pretty easy to please. While Hollywood and the media have conjured up images of demanding, materialistic women, the great majority of ladies out there really don't care about the gifts you give, the activities you plan, or whether you spend a fortune. No, it's simply about effort. It really is the thought that counts. Cliche? Yes. True? Absolutely.
So, write a love letter, clean the house, plan a night out, or buy a gift! With Valentine's day right around the corner, there are plenty of little things you can do to impress your lady and show her she's loved. And if it just so happens that gift giving is your thing, here are some cool gift ideas........
Good Luck!!
Andie
UPDATE: Congratulations to our Super Bowl TV Winner!!! Heather Hamilton of West Valley, UT!! She's going to be watching the big game in style with her new 40" HDTV on Sunday!!
Thanks for voting for your teams everyone! May the best team win!!
Sort By Blog Topic:
Popular Posts
Subscribe to the Room To Talk Blog
Subscribe to the Room To Talk Blog
Unsubscribe from the Room To Talk Blog