Posted by Andie on March 9, 2011
Shopping for furniture? Wondering what the heck the difference is between hardwoods, softwoods, veneers, and laminated engineered woods? It can get confusing, to say the least. Wendy, one of our furniture buyers here at RC Willey helped me understand what the differences really are when it comes to wood.....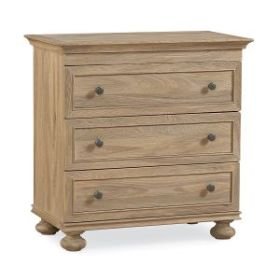 Hardwood: Comes from angiosperms, or flowering plants. These deciduous (leaf bearing) trees start growing leaves in the spring as the sap starts to flow, carrying moisture and nutrients that help the tree grow. In autumn, the leaves usually change color, and eventually the tree sheds it's leaves as colder weather causes the sap to stop flowing. Examples of hardwood trees include Maple, Mahogany, Elm, Oak, and Balsa.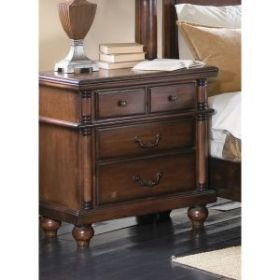 Softwood: Comes from gymnosperms, or vascular plants. Instead of bearing and shedding leaves like deciduous trees, these conifer (cone-bearing) trees keep their needle-like leaves year round. Coniferous trees are the oldest known form of tree and preceded leaf bearing trees by eons and eons. Examples of softwood trees include Spruce, Redwood, Cedar, and Pine.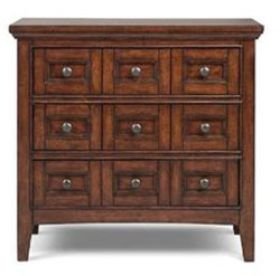 Veneers: Since rare woods are scarce, and because they've always been more expensive than other woods, many types of furniture, both new and old, are made with veneer, a thin layer of wood glued to a base of less expensive wood or plywood.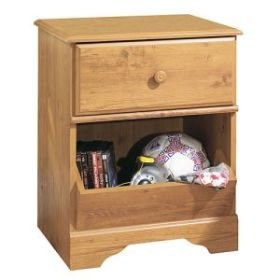 Laminated Engineered Wood: In order to be conserve our natural habitat, there are several manufacturers today that have started using laminated engineered wood, which are wood panels entirely made from recovered and recycled material.
Now that I know the difference, which kind should I buy?
There are several questions you need to ask yourself. What type or finish will look best in your home? Do you want to see the grain of the wood, or do you prefer it stained one color? How often will the furniture get used? How much do you want to spend? Let's take a look at some of these factors......
Grain/Color
Furniture woods are chosen and valued for the character of their grain and color. Hardwoods usually have a richer and finer-textured grain than softwoods, but there are rich grains of all colors and patterns. Woods with very distinctive patterns are usually more valuable than woods with subdued or indistinct patterns, and the weaker-grained woods are often stained to give them character. Many people don't realize this, but veneers are largely used because of the beauty of their grain patterns.
Value/Cost
Value and cost are inextricably connected when it comes to wood furniture. In general, hardwoods are more valuable than softwoods since the wood is more scarce. They also tend to be harder and heavier than other wood species and are used in making the highest quality furniture pieces available. As a result, hardwood pieces come with a higher price tag. Softwoods are a bit less expensive, followed by veneers, with the most economical choice being laminated engineered wood.
Going Green
If preserving precious resources is important to you, you should consider veneers or laminated engineered wood. Since a veneer log produces thousands of feet of beautiful surface wood, veneered effects offer the most efficient and economical means of using a scarce natural resource.
Also, laminated engineered wood is specifically designed to preserve our environment, and it can be strong, durable, and have the look of real wood.
Long Term/ Upkeep
Most hardwoods are stronger and less likely to dent that softwoods. Solid hardwood furniture is an investment with many benefits, but one of the downsides is that it can be susceptible to changes in humidity. Solid wood tends to split with the grain. In a dry environment, wood contracts, and in moist conditions it expands.
The veneers of today eliminate splitting, warping or cracking. New glues and machinery have greatly improved and transformed it over the years into a stable, reliable product. Laminated engineered wood is low maintenance, but obviously not the highest quality. While you can purchase it for a low price, you'll most likely need to replace it much sooner than solid wood pieces.
Popular Posts
Subscribe to the Room To Talk Blog
Subscribe to the Room To Talk Blog
Unsubscribe from the Room To Talk Blog