Posted by Andie on March 18, 2011
There is nothing that I love more in life than a good deal. Okay, maybe a rich, chocolate dessert, or my husband, but that's besides the point.
I've been a bargain shopper ever since I was a kid. I still remember digging excitedly through bin after bin of shoes at Filene's Basement during my first visit to New York City at the age of seven (If you haven't been there the best way I can describe it is bargain heaven times 3 billion), and always perusing the clearance racks first thing when I went to the mall with my friends in middle school. Truth be told, some of my most prized household items, clothes, shoes, etc. have been found on the super cheap. My mother indeed taught me well.
And so my friends, from one bargain shopper to another, I want to let you Utah residents in on a little secret.......
Did you know that RC Willey has a Utah Flooring Outlet?
Most people have never heard of such a thing, but I promise you it exists. In fact, it is the largest Clearance Center of it's kind in the state of Utah.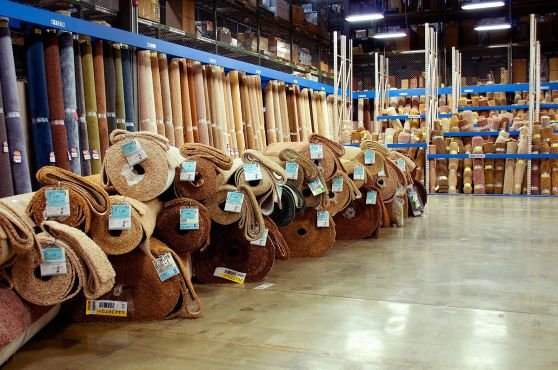 Here's how it works. RC Willey buys full rolls of carpet from carpet mills, which we sell at all of our store locations. Over time, these rolls get smaller and smaller as customers purchase different amounts of carpet (one roll covers a lot of floor). Eventually when these rolls get too small to sell on the show room floor (about 30 square yards), they are sent to the Clearance Center, and sold at a drastically discounted price. This happens every single day.
At any given time, there are over 2,000 rolls of never been used, name brand carpet, available for up to 70% off in the carpet outlet. The prices are so cheap, RC Willey is practically paying you to get this carpet off their hands!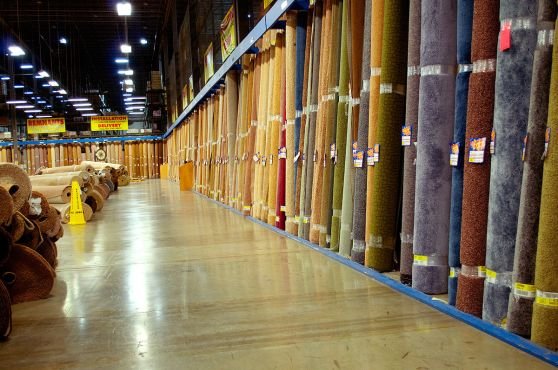 So if you have a basement to finish, a rental property that needs to be re-carpeted, or a room or two in your home or office that needs updating, be sure to stop by our Carpet Clearance Center in Salt Lake City. All carpet is available for immediate pickup, or professional installation, whichever you prefer.
Trust me, you've never seen anything like this place!
A big Congratulations to this week's Sony Slam Dunk Sweepstakes Blog Contest Winner,
Joyce Pawlik from the great mid-western state of Illinois! Joyce, email me (andie@rcwilley.com) your info and I'll get this Sony Home Theater System in the mail right away!
If you haven't entered the Sony Slam Dunk Blog Contest, make sure you do right now for a chance to win a Sony Blu-ray player next Friday! If you've already entered, you'll be eligible for the drawings every Friday this month!
Popular Posts
Subscribe to the Room To Talk Blog
Subscribe to the Room To Talk Blog
Unsubscribe from the Room To Talk Blog