Posted by Andie on March 16, 2011
For the past few months, I've been looking for some artwork to hang above my kitchen table. Everything I found was either way too expensive for my budget, or it didn't capture the vision I had in my mind. A couple weeks ago, my husband had the brilliant idea to make our own piece of modern looking art.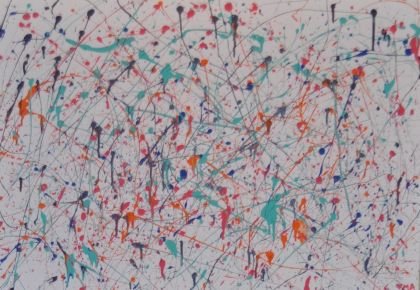 This was probably one of my favorite art projects we've ever tackled together. If you're looking for a fun family activity or date idea, look no further. It was SUPER easy, and no artistic ability is required (trust me, we don't have much). In order to be successful, all you have to do is throw a little paint around!
Here's what you'll need to make your own:
A canvas (whichever size you prefer)
Acrylic paints (however many colors you want- we had 5)
an old toothbrush
paint brushes
Step 1
Get a plastic drop cloth and tape it to the walls and floors you'll be working around. The more that you cover, the less careful you have to be when throwing the paint.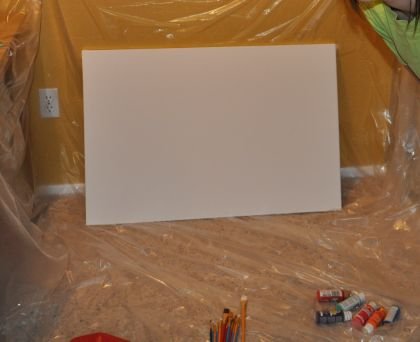 Step 2
Start getting crazy with your paints! We used old tooth brushes, little paint brushes, and our fingers to simply throw paint at our canvas. There is no right or wrong way to do it- just have fun with it! (The harder you throw the paint, the better the lines turn out. We sat about two feet away from our canvas and felt like that was the perfect distance.)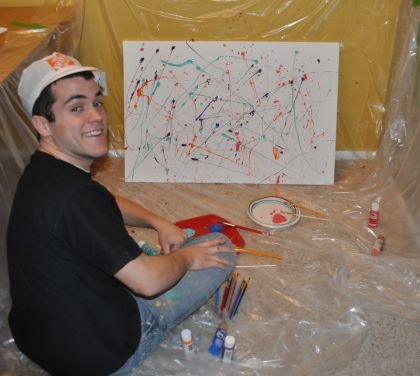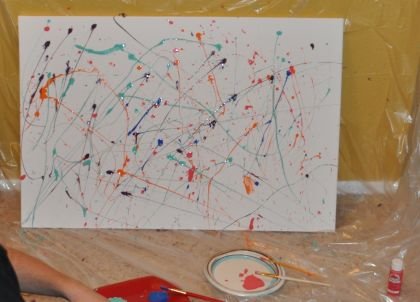 Step 3
After you've had your fill of throwing paints, let it dry for at least 2 hours (or as directed on the paint bottles). After it's dry, hang it up and enjoy! It's a great conversation starter!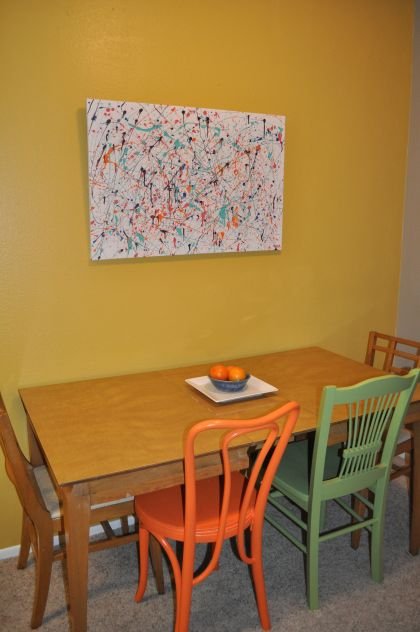 P.S. It looks even better in real life.
Hope some of you try this out at home- you'll have a blast!
Popular Posts
Subscribe to the Room To Talk Blog
Subscribe to the Room To Talk Blog
Unsubscribe from the Room To Talk Blog