Posted by Andie on April 19, 2011
I love decorating Easter eggs even more than I adore pink and red jelly beans, Cadburry Chocolate eggs, and those disgustingly tasty marshmallow peeps. And that's sayin' somethin'. This mild obsession with decorating eggs definitely goes back to my childhood.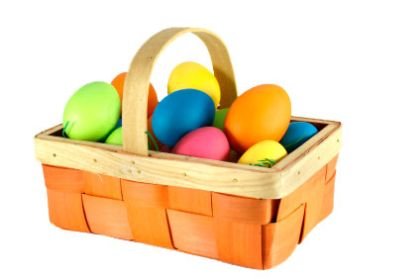 Every spring my siblings and I thrilled at dying dozens of eggs in preparation for our annual Easter egg hunt. Once the eggs had been transformed into brilliant blues, purples, oranges, greens, and reds, they were turned over to my father, who took pride in hiding them around our house. He was and still continues to be a master at hiding eggs in the weirdest, most obscure, and difficult places. Once all of the eggs were hidden and the hunt began, it was complete and total chaos.
One year it got to the point where every egg had been found except one. It was hidden in such an odd place that even my dad couldn't remember where it was! After about an hour of the whole family searching we decided to throw in the towel. A week or so later our house started to stink. Really bad. Horrific rotting egg fumes started emerging from the family room, quickly leading us to that last hidden egg.
We now make it a point to find ALL hidden eggs ASAP, regardless of how much time it may take.
Although my husband and I don't have any kids yet, coloring eggs is still a big deal at our house. I've been looking online for Easter egg coloring ideas and realized real quickly that I need to step up my game. Check out Family Fun's 40 awesome egg decorating ideas! Honestly, they are impressive.
I'm totally going to try some of these this weekend: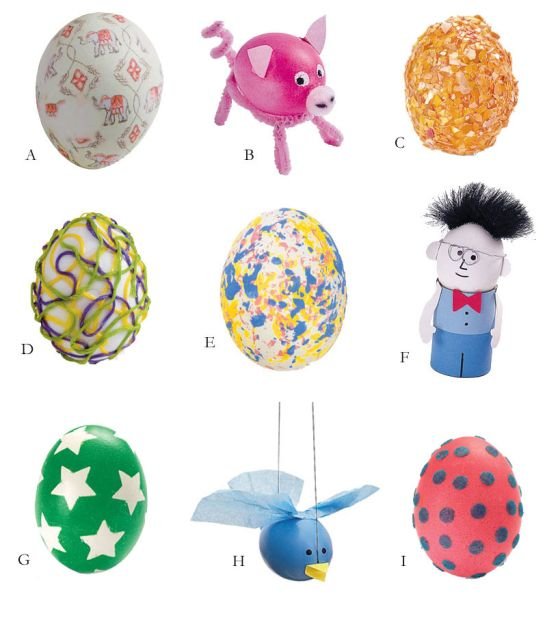 A. Tie-dyed Egg, created by using an old silk neck tie
C. Simply Smashing Shells Egg, created by using crushed up colored egg shells
D. Lovely and Loopy Egg, created by using colored embroidery floss
E. Aluminum Foil Egg, created by using aluminum foil
G. Sticker Stencils Egg, created by using stencils
H. Bluebird Egg
I. Lots of Dots Egg, created by using glitter and glue
Happy Easter Egg Decorating!
Sort By Blog Topic:
Popular Posts
Subscribe to the Room To Talk Blog
Subscribe to the Room To Talk Blog
Unsubscribe from the Room To Talk Blog