Posted by Andie on May 20, 2011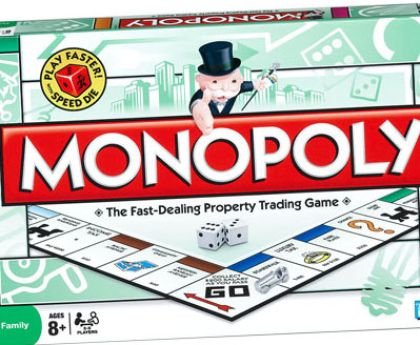 image via Hasbro
I absolutely HATE the game monopoly. I guess I just don't have a long enough attention span because I'm bored and ready to move onto something else after about ten minutes.
With that said, I LOVE monopoly money. Or better yet, I love when real money feels like Monopoly Money. And for me, my tax return does just that!
I know, I know, I should probably save it. Put it in the bank. Invest in the stock market. blah blah blah. But really, it's like Monopoly Money, which means its best used when spent! You don't feel the obligation to be responsible with it and you can blow it on something utterly un-practical.
Yesterday I got on travelocity and signed up for email alerts notifying me of cheap flights to the following places:
Boston
New York City
Philadelphia
Cancun
San Diego
Chicago
Hawaii
I want to spend that tax return dangit! And I want to escape this gross Utah weather! Hopefully I'll find a flight soon that fits the bill......
What are you doing with your tax return??
P.S. If you're looking for something to spend it on, I'm sure RC Willey could help you out... you deserve it!
Popular Posts
Subscribe to the Room To Talk Blog
Subscribe to the Room To Talk Blog
Unsubscribe from the Room To Talk Blog