Posted by Andie on May 27, 2011
Do you know what Memorial Day weekend Means?
It's time to start grilling baby!
I am always one for a good barbecue. Whether you're cooking hot dogs, burgers, steaks, chicken, or just grilling corn or veggies- I'M IN. In fact, barbecuing is right up there with swimming at the pool and summer vacations. It makes life so much better!
If you are a griller at heart, I've got a treat for you. Please let me introduce you to the Huntington 6-Burner Grill, or as we like to call it, the 'Meat Master 5,000'. Isn't she beautiful? She'd make a perfect addition to your family. Why, you ask? Here are some of her greatest qualities:
- She has 1005 Square Inches Total Cooking Area
- She has 6 Stainless Steel Dual-tube Burners
- She has 10,000 BTU Side Burner
- She has 15,000 BTU Rotisserie Burner
- She has Two Porcelain Hood Panels
- She comes with Cast Iron Cooking Grates
- She's got a Sure-lite Ignition System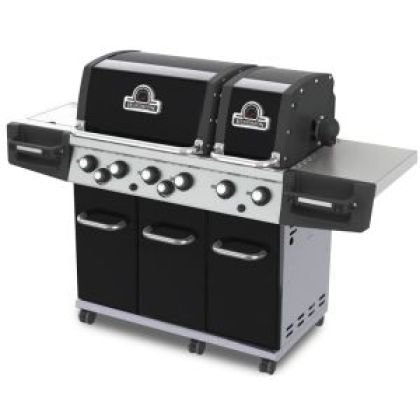 I simply ask, How could you NOT love this beauty?
It just so happens that Memorial Day Weekend is the perfect time for you to come in and snag one of these amazing grills. This weekend we are having one of our biggest sales events of the year- so make sure you come in and take advantage of all the great deals or you'll be sorry! And just for kicks, when you spend $599 or more, we'll give you this High Definition Ultra-thin Camcorder for just 20 bucks!
And speaking of amazingness, I'm going to share with you my very favorite flank steak marinade in this world. I guarantee it will knock your socks right off it's so perfect.
Marinated Flank Steak
2 lbs. flank steak
1/2 cup apple juice
3/4 cup sugar
1/2 cup soy sauce
1/2 cup vegetable oil
1 clove garlic, minced
1/2 teaspoon ginger
1 medium onion, chopped
Cut flank steak across the grain into 1/2-1 inch thick slices. Mix apple juice, sugar, soy sauce, oil, garlic, ginger and onion. Add steak and marinate for 5-8 hours, stirring occasionally. Barbecue on hot grill, turning often.
Hope you have a wonderful holiday weekend, and that you get some good use out of your grill!!
I'm off to celebrate!
Popular Posts
Subscribe to the Room To Talk Blog
Subscribe to the Room To Talk Blog
Unsubscribe from the Room To Talk Blog