Posted by Andie on June 17, 2011
It's often been said, I'm guessing since the very beginning of time, that the way to a man's heart is through his stomach. I don't know about you, but in my experience, that notion is 100% accurate. I figured that out as a young teenager, and let me tell ya, I got to be pretty fond of the 'ole chocolate chip cookie maneuver. It was a sure fire way to score major brownie points (no pun intended) with the boys.
Bottom line? Men love food.
Since Sunday we are celebrating the Father's, Grandfather's, Husband's, Brother's, Uncle's, and Son's (plus any other kind of man I forgot to mention) in our lives... I think it's only fitting to party it up with good eats! Trust me, one of the best things you can do for the aforementioned group of males on this special day is to make sure there is plenty of delicious food on the table!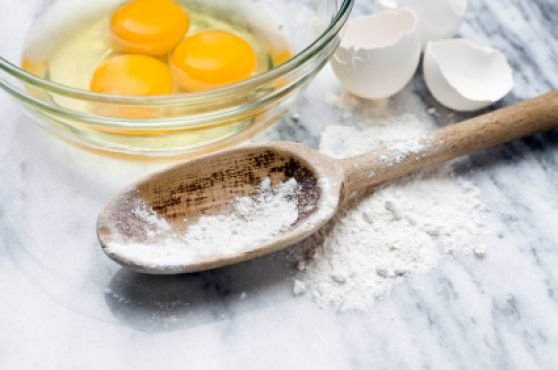 Haven't had time to buy a Father's day gift, let alone plan what you're going to eat on Sunday? Don't stress. Here is a little Father's Day menu I put together of my family's tried and true favorites that will bring happiness and peace to all those who partake. Make one thing, or everything- I'm confident enough in all of these recipes to recommend them to anyone!
Father's Day Menu
Tomato and Garlic Crouton Salad
Cashew-Honey Green Beans
Favorite Potato Rolls
Twice Baked Potatoes
Steak (this flank steak is incredible!)

Williams Sonoma Triple Chocolate Brownies- via a bountiful kitchen

Alright, here are the recipes:
Tomato and Garlic Crouton Salad
3 tablespoons olive oil, plus 1/4 cup
3 tablespoons butter
3 cloves garlic, minced
1/4 teaspoons red pepper flakes
Salt and freshly ground pepper
1/2 loaf ciabatta bread, cut into small cubes
3 tablespoons red wine vinegar
2 pints red and yellow grape tomatoes, cut in half
1 cup halved kalamata olives
1/2 pound fresh mozzarella cheese
8 basil leaves, chopped
Preheat oven to 400 degrees. In a small skillet add 3 tablespoons olive oil, the butter, garlic, red pepper, salt and pepper, to taste. Cook about 4 minutes.
Add the cubed bread to a large bowl, pour the butter and garlic mixture over the bread and toss to coat. Transfer to a baking sheet and bake until crisp, 10-15 minutes. Remove from oven and let cool. In a small bowl whisk together the remaining olive oil and red wine vinegar.
In a large serving bowl combine the tomatoes, olives, mozzarella, croutons, basil and oil and vinegar mixture. Gently toss to coat all tomatoes and croutons. Let the salad sit for 10 minutes before serving.
Cashew-Honey Green Beans
1 pound green beans- fresh
3 tablespoons butter
1/2 cup cashews- coarsely chopped
2 tablespoons honey
Remove tips and rinse green beans. Steam or boil until tender. In small saucepan, melt butter and honey. Add cashews, then drizzle over beans.
Favorite Potato Rolls
1 1/2 cups warm water
1 tablespoon yeast
Let sit together for 5 minutes.
Then add:
2 eggs
1 cup mashed potatoes
2/3 cup sugar
2/3 cup shortening
2 teaspoons salt
5-6 cups flour (sticky)
Mix everything together except flour. Put that in 1 cup at a time. Cover and let raise for 2 hours. Then take 1/2 of the dough and roll it out. Spread with melted butter then roll and put melted butter on top. Repeat with rest of the dough. Rise 2 hours. Bake 375 degrees for 10-12 minutes.
(I usually make this dough the night before and put it in the refrigerator overnight to raise. It is a sticky dough and is easy to work with if refrigerated. Take it out of the refrigerator and roll right out, then let raise as directed. This is also my favorite cinnamon roll dough.)
Twice Baked Potatoes
4 medium sized baking potatoes
1 cup sour cream
1/2 cup softened cream cheese
2 green onions
1 teaspoon salt
1/2 teaspoon pepper
1/4 teaspoon thyme
Milk
1 cup grated cheddar cheese
Bake potatoes and cut in half lengthwise. Spoon potato mixture into mixing bowl and set skins aside. To potatoes, add sour cream, butter, cream cheese, green onions, salt, pepper and thyme. Whip until light, adding milk if necessary. Fold in cheese and fill skins. Cook on a cookie sheet at 350 degrees for 20 minutes. These are easy to make a day ahead and bake when ready to serve.
Have a wonderful Father's Day Weekend!
Love ya, Dad!

Popular Posts
Subscribe to the Room To Talk Blog
Subscribe to the Room To Talk Blog
Unsubscribe from the Room To Talk Blog