Posted by Andie on July 27, 2011
Does your summer seem to be flying by as fast as mine is? I swear it was April, then I blinked and it's now the end of July. Yesterday I noticed that I still have a heavy dark afghan draped across the back of my sofa, and there are 'summer pillows' hiding in a closet that I haven't dug out yet. Woops! If you're like me and haven't gotten the ball rolling yet, don't worry! There is still time to summerize your home! Here are a few things you can do to create a cool, fresh, relaxing, summery ambiance inside your home this season.......
1. Whites, Lights & Brights
You don't have to go out and buy all new furniture in order to make your living room feel more summery. Simply dressing your sofas and chairs in fresh white, or light colored slipcovers is a cost effective way to make things immediately feel lighter inside. It's even easier to put away your dark pillows and replace them with bold, bright, colorful cushions! Oh, what a difference it will make!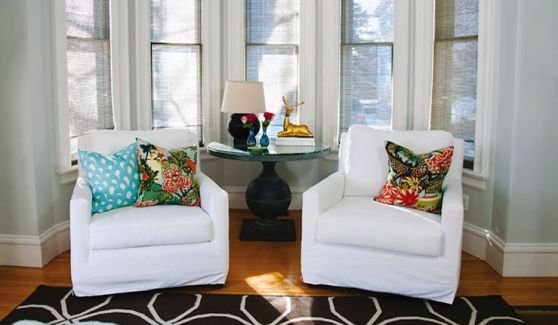 shelter interior design via decor pad
2. Bask in the Sun
Heavy draperies in your home? While they're great in the winter months because they help block out the chill, unfortunately they also block out the sun in July! If you can, take down your heavy draperies in the summer months and hang up lightweight, airy sheers that will allow more natural light to make its way into your home. You'll love the change.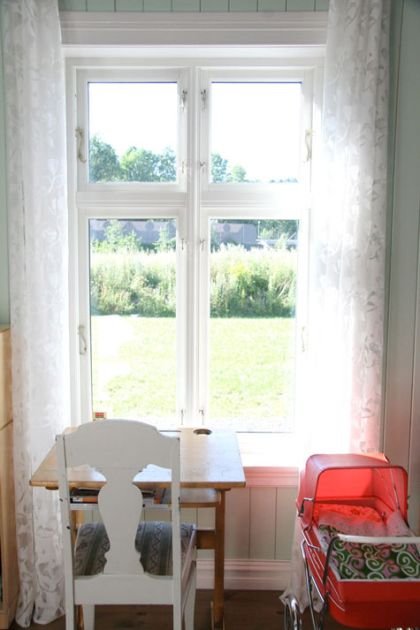 via design sponge
3. Darling Dishes

Even the plates you use in the kitchen can reflect the season. If you have more than one set of dishes, start using the lighter colored set on a daily basis! Don't have any summery plates? You can always hit up garage sales in your neighborhood this summer to remedy the situation for cheap!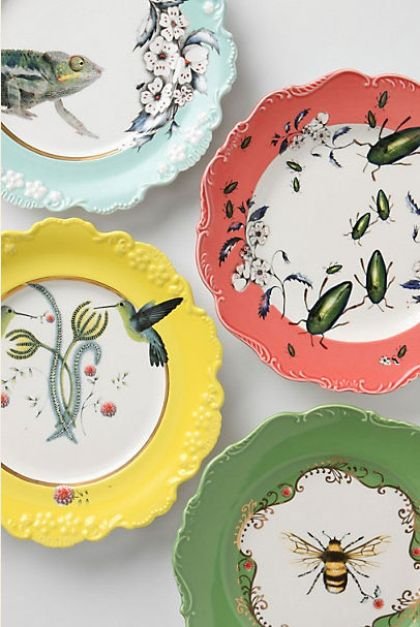 via Anthropologie
4. Goodbye Afghans
Simplify your life! Store away items that aren't useful in the summer, such as blankets, thick afghans, and heavy quilts, so that you can make space for things that are! Lightweight throws are the perfect summer sofa or chair accessory because you can curl up in them comfortably, even when it's hot outside!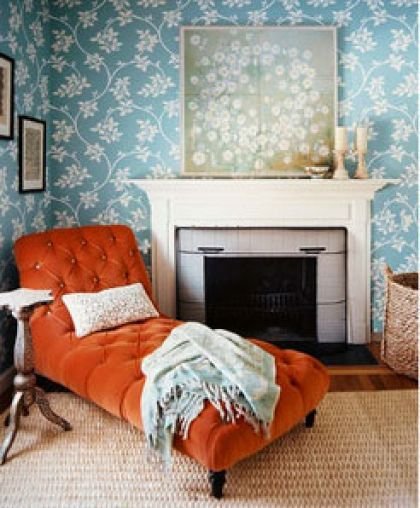 via lonny mag
5. Fresh Fresh Fruit

Fresh fruit and vegetables are one of your best summer decorating assets. Simply place fresh peaches, apples, pears, avocados, tomatoes, squash, and other juicy favorites in pretty bowls and display them on your kitchen table or counter to create a gorgeous pop of color!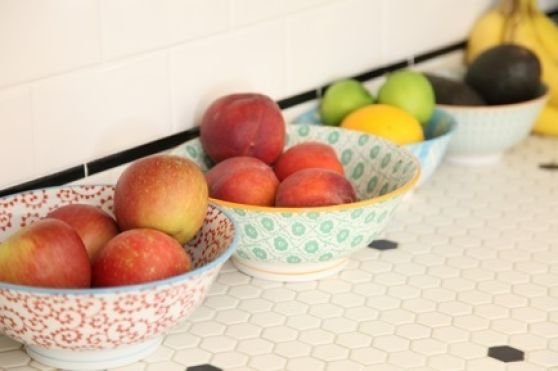 image via apartment therapy
6. Flirty Floors
Make your floors happy. In the summer months, the last thing you need on your floors are heavy, dark rugs. Talk about depressing! Store them all away for now, and throw down thin, bright, flirty rugs in their places.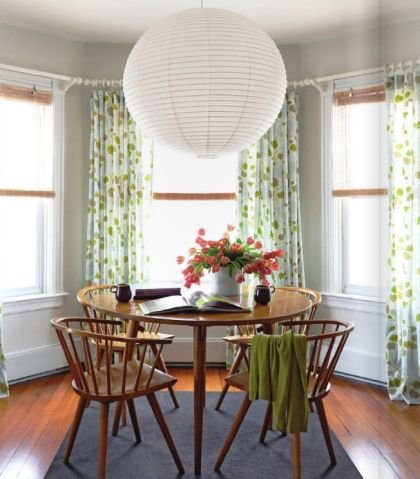 via rue magazine
7. Bedroom Cool Down
Bulky, heavy, warm bedspreads in the summer are bad news. If you're like me, your thick bedding ends up on the floor anyway because it's too hot to try to sleep with. Put it away for the next few months and use a thin down comforter for a cooler night's sleep. And by the way, if you have access to simple white bedding, use it! It's the perfect peaceful bedroom color for the summer months!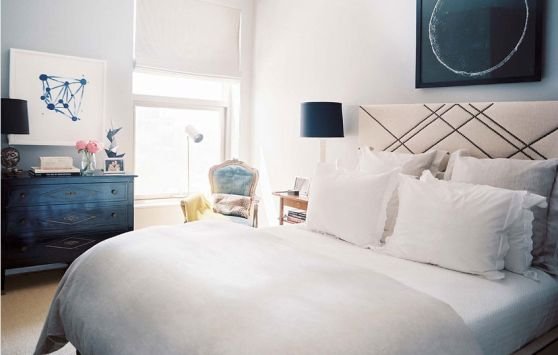 via lonny mag
8. Update your Lampshades
Again, open up your storage closet and throw in your dark lampshades for the time being. White lampshades in the summer are beautiful, and classy. Minor change, big difference.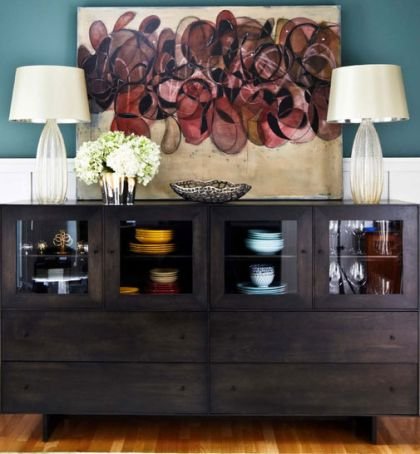 via lonny mag
9. Flower Power
Flowers are your best friend when it comes to bringing charm, beauty, and fragrant smells into your home. Pull out your vases, and stock fresh flowers of all kinds and colors in every room that you can! Even the bathroom!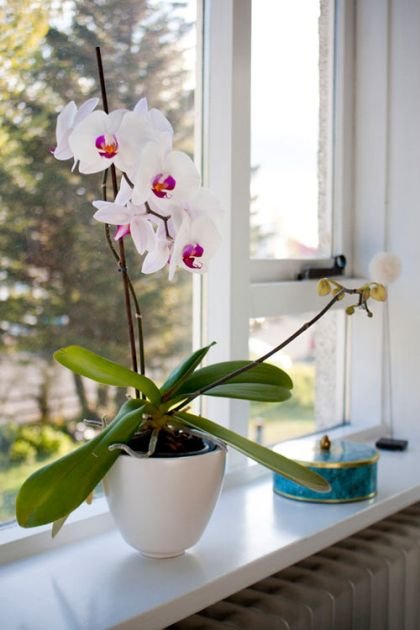 via design sponge
Sort By Blog Topic:
Popular Posts
Subscribe to the Room To Talk Blog
Subscribe to the Room To Talk Blog
Unsubscribe from the Room To Talk Blog