Posted by Andie on July 7, 2011
Summer = Heat = Racking up the Air Conditioning Bills
While staying cool and comfortable at home is a necessity, wouldn't you rather be dumping your hard earned cash into vacations, sno-cones and water parks this summer?
For those of us who don't have the stamina to turn the air conditioning completely OFF (okay that is just plain crazy if you live where I do), but don't necessarily want to spend a fortune this summer preventing heat stroke, there is hope! Yes, that's right, Hope! You have the power to lower your air conditioning bills/ energy costs this summer, and here are a few ways you can start seeing savings now.....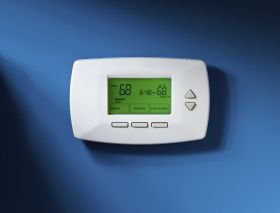 1. Upgrade Your Thermostat
There is no sense in paying to keep your house cool when nobody is home! Use a programmable thermostat (go and buy one right this second if you don't have one already) to turn up the temperature setting in your home while you're at work or sleeping. Simply setting the temperature five degrees higher than normal for eight hours a day can shave off up to 10% from your monthly energy bill! Be sure to set the air conditioning to kick on before you get home or wake up so you won't have to endure the heat.
2. Maintenance Maintenance Maintenance
Just like your car requires an oil change every few months, your air conditioning system needs tender love and care in order to function properly. You should be changing your air filter preferably every month or so (at least every three months) to improve efficiency and air flow. It's also a good idea to hire a licensed HVAC inspector to come determine if your air conditioning system is working at full capacity. Poor installation, worn out filters, or unsealed ducts can reduce an HVAC system's efficiency by 20-30%, so the 50 bucks you pay an inspector will be well worth it in the end.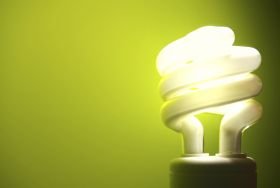 3. Eradicate the Heat
Find ways to eliminate heat sources in your home, and you won't have to use the air conditioner as much. Use blinds on windows that get a lot of direct sunlight, upgrade your incandescent light bulbs to energy-efficient compact fluorescent bulbs, unplug electronic equipment, and try to avoid using appliances that generate a lot of heat during the hottest parts of the day (ie: washers & dryers, dishwashers, etc). Doing these little things can make a big difference in the overall temperature of your home!
4. Seal it Up
There are usually cracks along window and door frames, electrical outlets, and attic eaves that allow cool air to escape from your home, wasting energy and making your air conditioner work a lot harder than it should! Take time to do a thorough check around your home and seal everything up with caulk, weather stripping, or insulation. This can help improve energy efficiency by as much as 20%!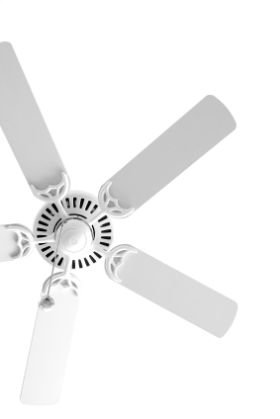 5. Find a Fan
One of the best ways to keep things feeling cool in your home without blasting the air conditioner is using fans- ceiling fans, house fans, window fans- any fan helps! Fans use much less energy than air conditioning systems, while creating a breeze that can make the room feel at least two degrees cooler.
Popular Posts
Subscribe to the Room To Talk Blog
Unsubscribe from the Room To Talk Blog