Posted by Andie on July 22, 2011
When I was a kid, there were five words I never ceased to yelp with excitment right before my parents left my siblings and I at home to embark on a relaxing vacation, just the two of them.
"Bring me back something good!!"
You know what? They always did. They brought back chocolates, trinkets, matching t-shirts, and other exciting souvenirs that brought joy to my young heart. And just a couple months ago, they did it again! This time, they brought me back a painting from Argentina that I just had to share with you guys!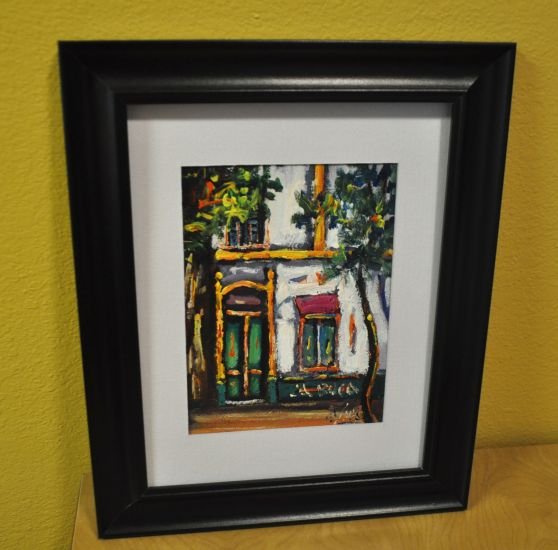 Isn't it beautiful? It's an oil painting of a little neighborhood in Buenos Aires called La Boca. Early immigrants who settled in this area of the city were from Italy and as a result they gave the neighborhood a very bright, Italian look and feel. They built little houses out of corrugated tin, and painted the tin with leftover paints found at the bottom of ships in the nearby harbor. It just so happens that the only paint colors available were extremely bright! We're talking purple, turquoise, yellow, orange, and other neon hues!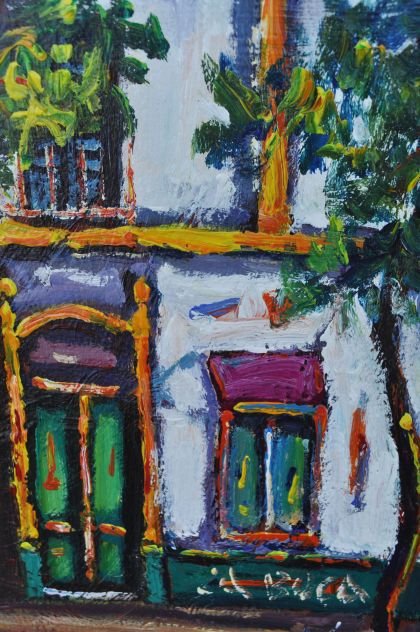 don't you love all the tiny details and bursts of color?
Today, La Boca is still a colorful, artsy, vibrant neighborhood that is known for its bright colored houses and stores. One of its popular attractions is Caminito Street. There you can find Tango dancers (fyi, the tango was born in La Boca), and an outdoor art gallery, where artists set up their work every day to sell. My parents bought this painting from a man named Rodolfo Jara. You can see some of his other work here.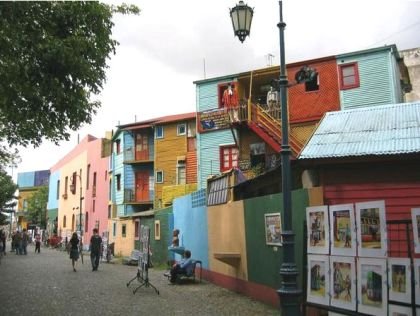 I plan on visiting someday, but for now I'll thoroughly enjoy La Boca on my bedroom wall!
Have a great weekend everyone!
Sort By Blog Topic:
Popular Posts
Subscribe to the Room To Talk Blog
Unsubscribe from the Room To Talk Blog