Posted by Andie on August 10, 2011
My husband and I just got back from a whirlwind east coast trip! One of the things that really struck me was the importance of using your living space wisely. We stayed with some friends in Boston, where owning and renting is definitely not cheap. While we both live in one bedroom apartments, our friends actually pay three times as much as we do in rent every month! Oh, how I love Salt Lake City (and the cost of living here)!
Thanks to the high price tag of rent, most people in big cities end up living in tiny apartments. While adjusting to life in a small space would have it's obvious drawbacks, it seems it would also have some pretty great benefits! Learning to a) live minimally, b) avoid buying things you don't absolutely need, and c) getting rid of junk asap are just a few!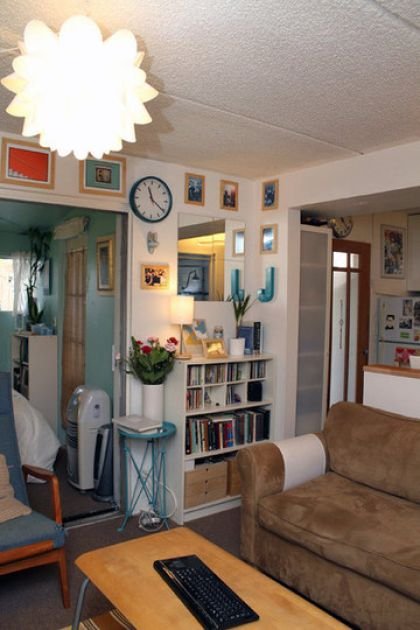 image via apartment therapy
Our friends introduced us to this video, and I was totally blown away! This man in Spain has made the most incredible use of a 258 square foot apartment! You've got to watch to believe it!
Check out his house tour!
Are you using your space wisely?
Sort By Blog Topic:
Popular Posts
Subscribe to the Room To Talk Blog
Unsubscribe from the Room To Talk Blog