Posted by Andie on August 26, 2011
Have you entered our Sony Dream Home Theater Giveaway yet?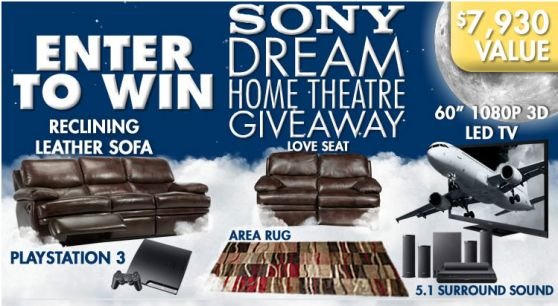 I don't know about you, but I could definitely 'make room' for all of this amazing product!
(Actually, I'd have to relocate to a more spacious apartment.)
Sadly, I don't see my winning as a real possibility given the fact that RC Willey signs my paychecks.
But YOU can!
So do yourself a favor, and go enter the giveaway right this minute!
And don't you dare waste another second reading the rest of this blog post....
STOP.
P.S. You can thank me later when your name is announced on September 3rd.
Sort By Blog Topic:
Popular Posts
Subscribe to the Room To Talk Blog
Subscribe to the Room To Talk Blog
Unsubscribe from the Room To Talk Blog