Posted by Andie on September 30, 2011
Space: an endless entity until it is defined.
No, we aren't going to talk about the universe.
When it comes to interiors, space is defined by ceilings, walls, flooring, doorways, furniture, etc. It's really kind of fascinating when you sit and think about it for a minute. As a result, you get small spaces, big spaces, medium spaces, and sometimes really weird spaces.
Today we're going to focus on small spaces.
Believe it or not, there are many benefits to having small spaces. They tend to feel more intimate, warm and friendly than larger spaces, and they're often very charming and quaint. However, as many of you know, small spaces have some major drawbacks as well. They can feel super claustrophobic, restrictive, and cluttered. Not to mention they make it difficult to entertain large crowds. I know this from experience.
Luckily, there are things that you can do to fool the human eye into thinking a space is much larger than it actually is! Here are 6 ways to make your small spaces seem bigger- who knows, you might even be able to trick yourself........
1. Incorporate Small Scale Furnishings
Nothing makes a small room look even smaller than over-sized furniture. While heavy, solid furniture works great in large spaces, it has a tendency to really overpower a small room. And not in a good way. Scale is such an important thing to consider here. If you've got a small space to fill, you might want to pass on an overstuffed sectional and get a love seat and a couple chairs instead. Remember, before you get your heart set on a particular furniture piece, ask yourself if it really fits the size of the room.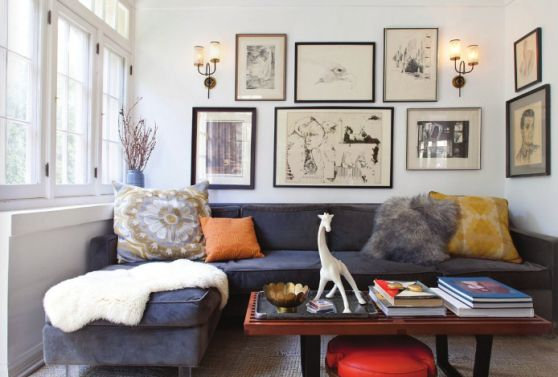 rue magazine via decor pad
2. Mirror Mirror on the Wall
Mirrors are one of your best decorating friends in small spaces. They are a great, elegant accessory that you can find just about anywhere, at any price! Not only do they beautify a room, but they also reflect light and have a way of making spaces looking so much bigger!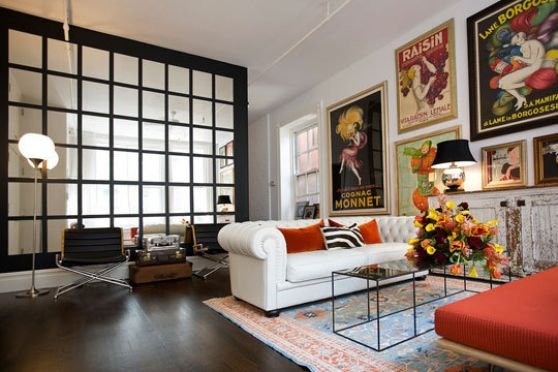 image via apartment therapy
3. Smooth Textures and Small Patterns
I love big patterns just as much as anyone, but not in small spaces. Big patterns are, well, big. And in a small space, they have a shrinking effect. If you can, pick out smoothly patterned textures and small patterns that will fit the scale of the room.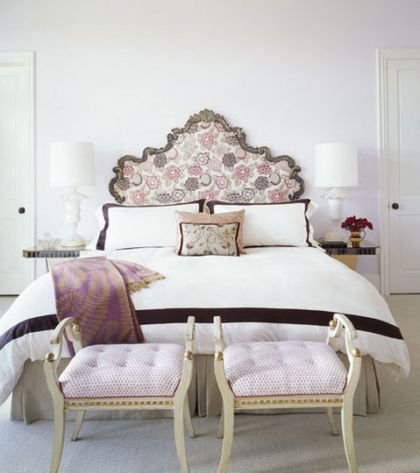 image via apartment therapy
4. Bring in All the Light you Can
If your small space has big windows, consider yourself lucky! Remember though, the more light sources the better. Using a variety of different sized lamps around the room will make a big impact!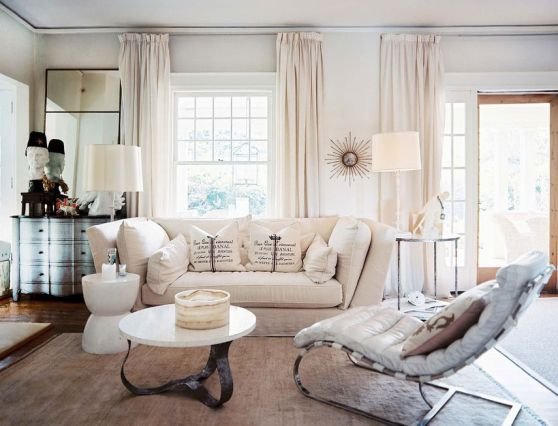 image via lonny magazine
5. Light over Dark Colors
Dark colors are gorgeous and rich and inviting, but they can also drown a small room. Incorporating a light color scheme into your small space will make the room feel bright, airy, and less confined.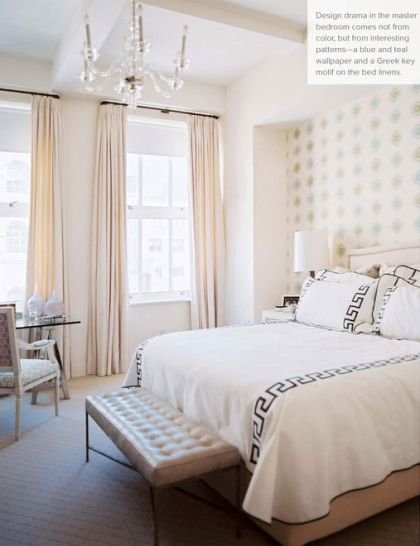 image via lonny magazine
6. Go for Wall to Wall Neutral Floor Coverings
Rugs are a wonderful decorating asset, but in a small space, they draw attention to the floor, or lack thereof. Using wall to wall neutral floor coverings can help expand the length or a room. Whether it's carpet, tile, or wood floors, leaving them bare can go a long way.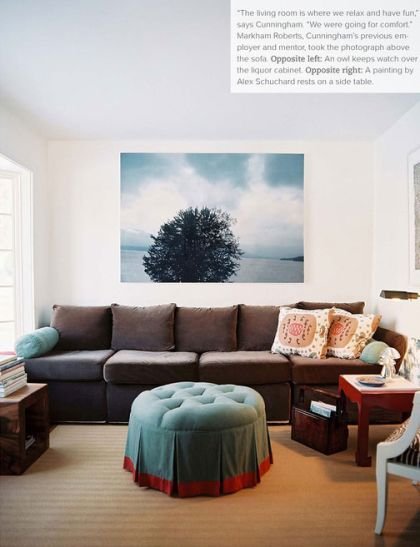 image via lonny magazine
Sort By Blog Topic:
Popular Posts
Subscribe to the Room To Talk Blog
Subscribe to the Room To Talk Blog
Unsubscribe from the Room To Talk Blog